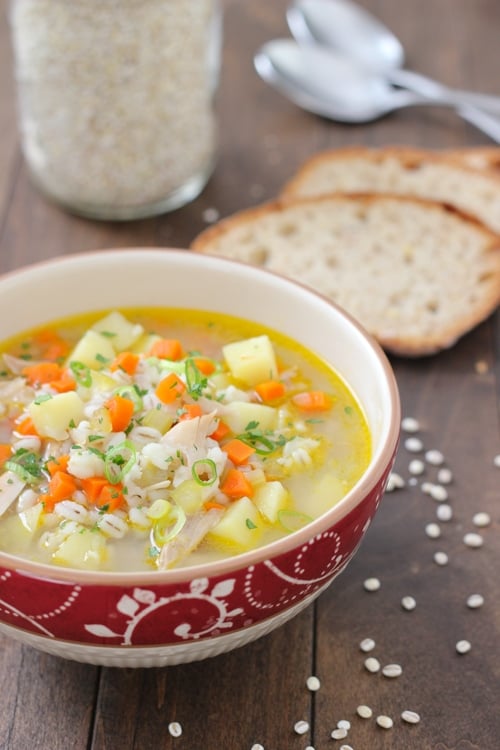 I love soup.
I love soup all year long.
I love soup every week.
I love soup of all kinds.
It's my thing, so to speak.
You get it, I love soup. When I start making up goofy poems about something, you know that it's serious. Soup is on my menu at least twice a week. What is more soothing than a warm bowl of comforting soup? Chicken soup is the ultimate comfort food and supposedly the remedy for all diseases, and I can see why. This is a very simple variation of Chicken Soup with the addition of barley instead of the usual noodles or rice. Cooked barley makes this soup creamy and makes my belly feel really cozy as I'm sipping each spoonful.
Another awesome trait of this soup is that it can be made ahead of time and tastes great as a leftover the next day and you can even freeze it. …