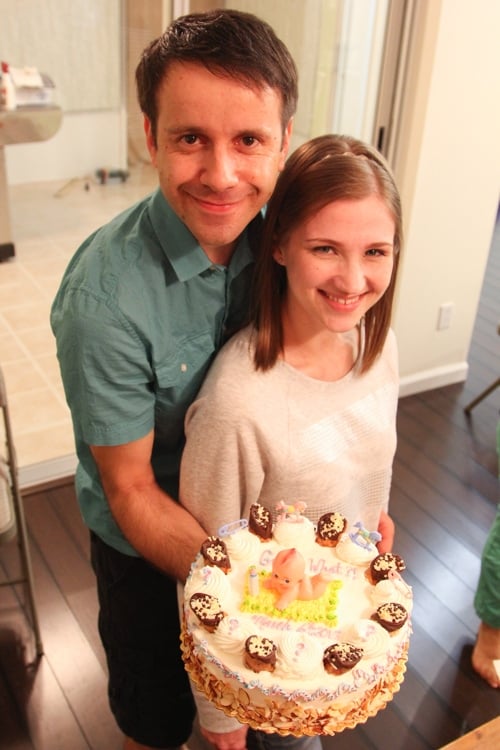 Thank you everyone for being so excited with us about our pregnancy! Sergi and I are completely overwhelmed by such an astounding flood of congratulations and warm comments. We did read ALL your comments and are so thankful for everyone who took the time to write and share in our happiness.
Announcing the Pregnancy to Our Families
The perfect opportunities to share our exciting news with our families came just a few weeks after our first visit to the doctor, where we finally confirmed that yes, indeed, we WERE pregnant….