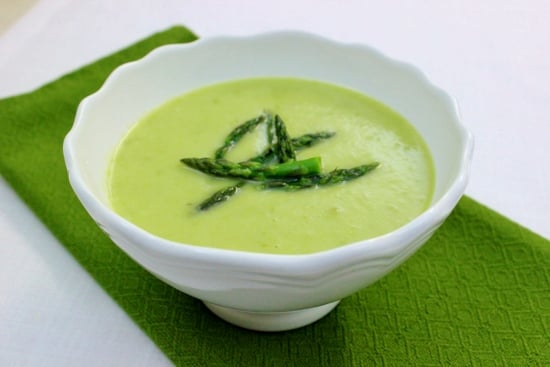 There is something so elegant about asparagus. It also makes me think of spring. It has such a cheerful look, making me imagine it eagerly sprouting from the newly warmed soiled to peek at the sunshine. It tastes fresh, green and crunchy, just like spring should. If spring tasted like anything, that is. That's why it seems so wrong to bury it in a heavy sauce and smother it with cheese. Most recipes for asparagus soup are based on making the soup by starting with flour and butter to thicken it. I decided to thicken the soup with potatoes instead. Just a hint of cream at the end added body to the satiny soup. Garnishing with crispy, vibrant asparagus tips features what this soup is all about – asparagus. You can also add croutons and a sprinkling of Parmesan. My husband was just a tad bit skeptical when I was making this soup last year, but when he tried it, he loved it.
Yields: about 6 servings
Ingredients:
1 Tablespoon butter
1 onion, minced
1-2 garlic cloves, minced
2 lbs of asparagus
2 cups potatoes, peeled and cut into chunks (russetts work best in this recipe)
4 cups chicken broth
salt, pepper
1/4 cup heavy cream
To prep the asparagus, bend it and it will snap. The bottom part is too woody to use, so throw it out.
Line all the asparagus up on a cutting board and cut off the bottom part, using the first asparagus that you snapped off as the guide.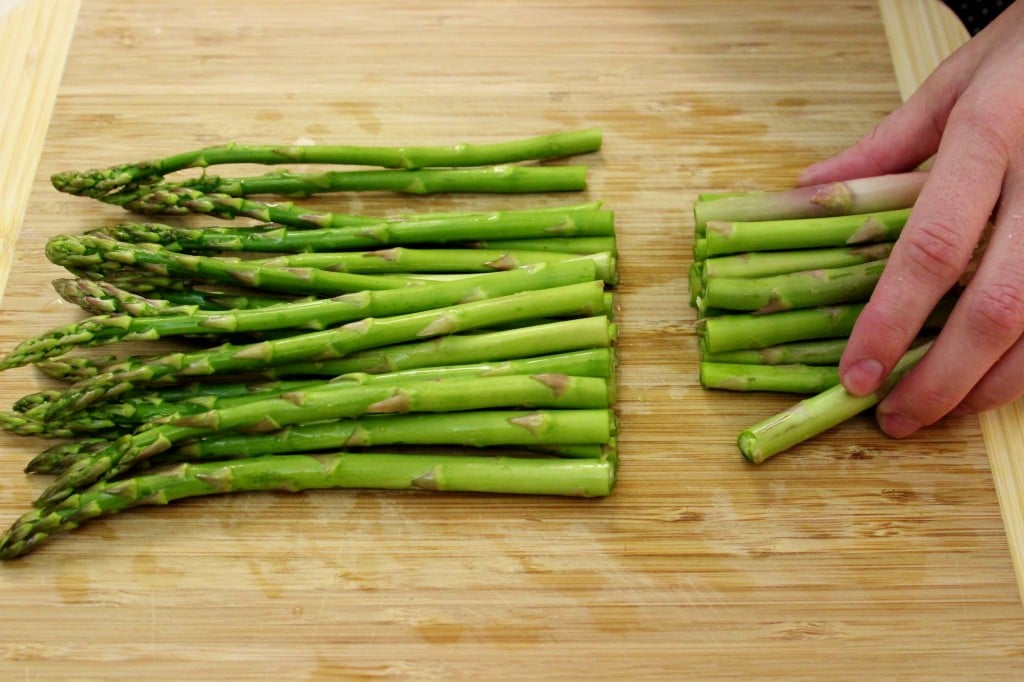 Cut off the tips and save them separately. Cut the rest of the asparagus into 2 inch pieces. 
In a medium pot, melt the butter and add the onion. Season with salt. Cook for about 5 minutes, until tender and slightly golden. Add the garlic and cook for about 30 seconds.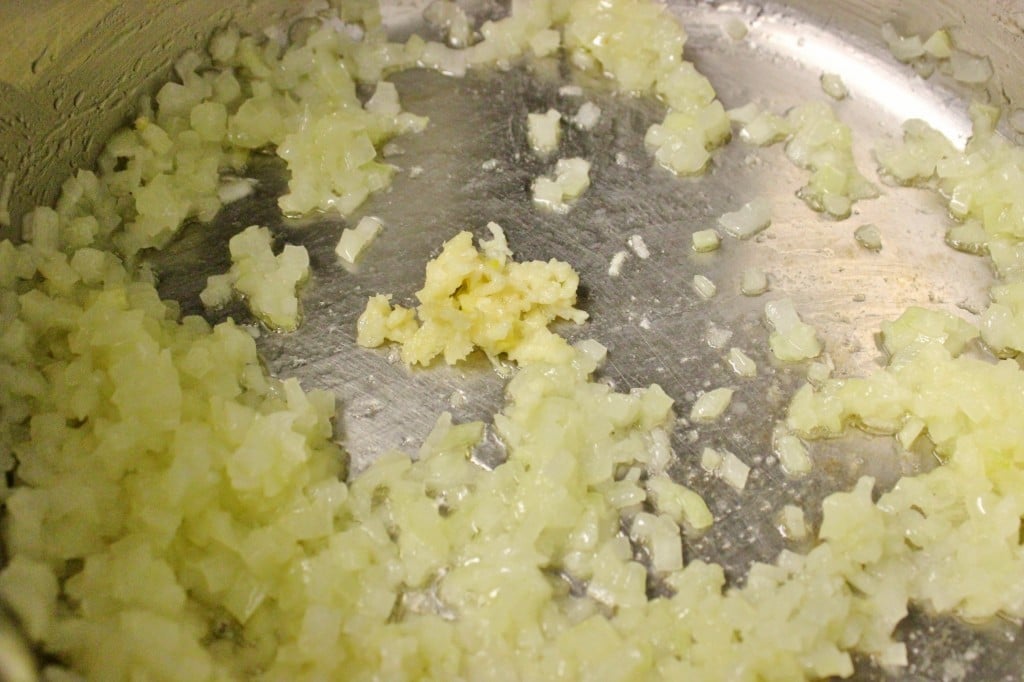 Add the asparagus, except the tips, and the potatoes. Cook for about 3 minutes.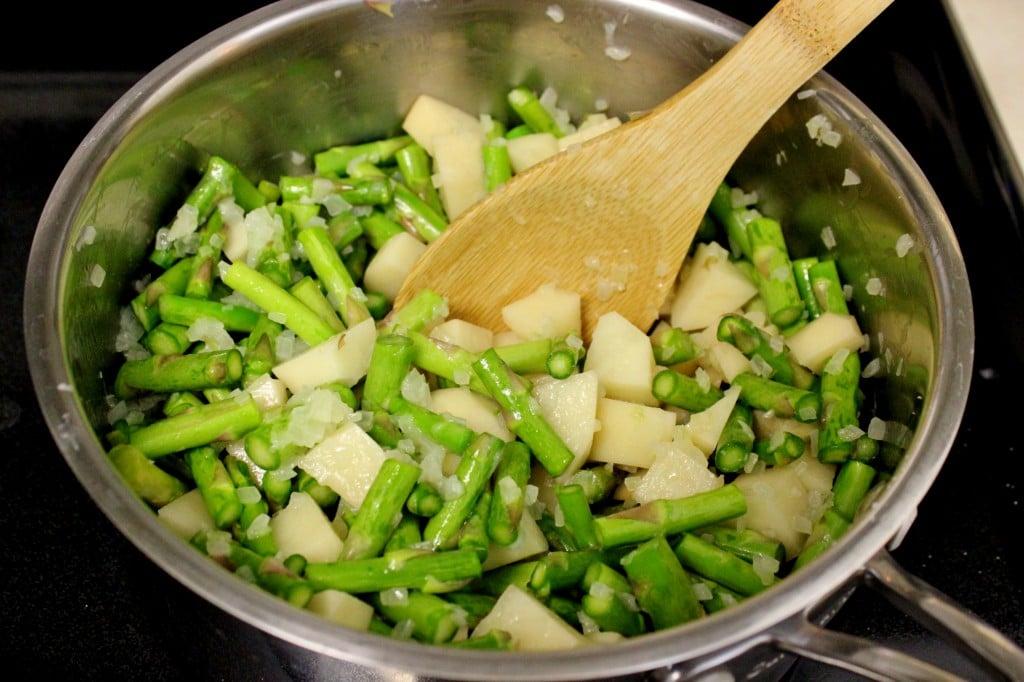 Add the chicken broth. Cook for about 20 minutes, until the potatoes are tender.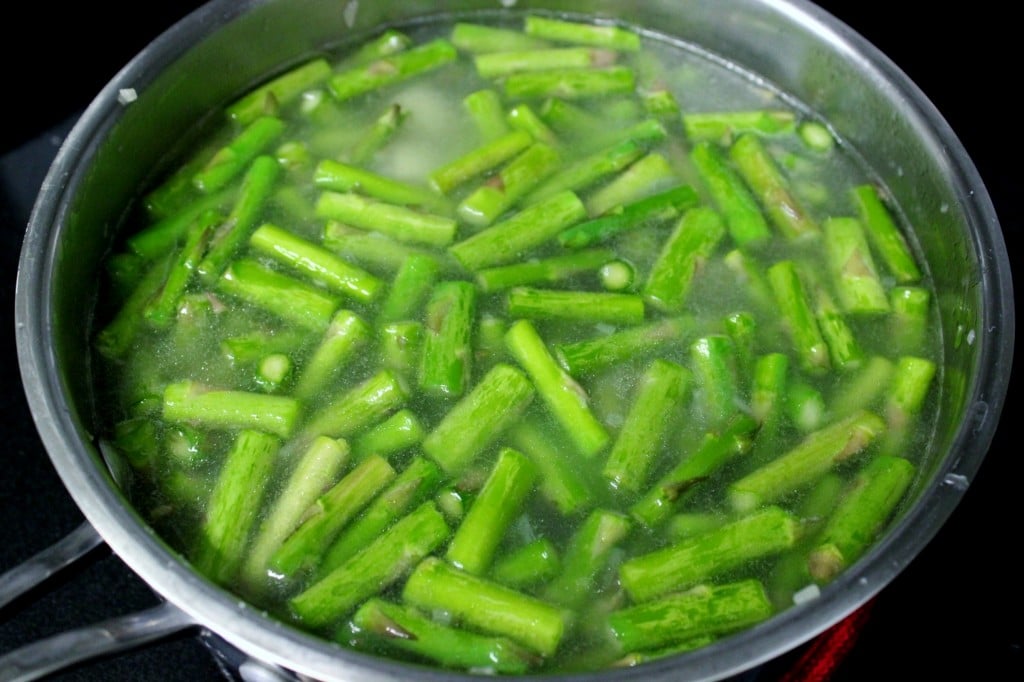 Meanwhile, in a nonstick skillet add 1-2 teaspoons of oil on high heat. Add the asparagus tips, tossing until slightly golden. Add a few Tablespoons of chicken broth or water to the skillet. Cover and cook for 2-3 minutes, until the water evaporates. Set aside.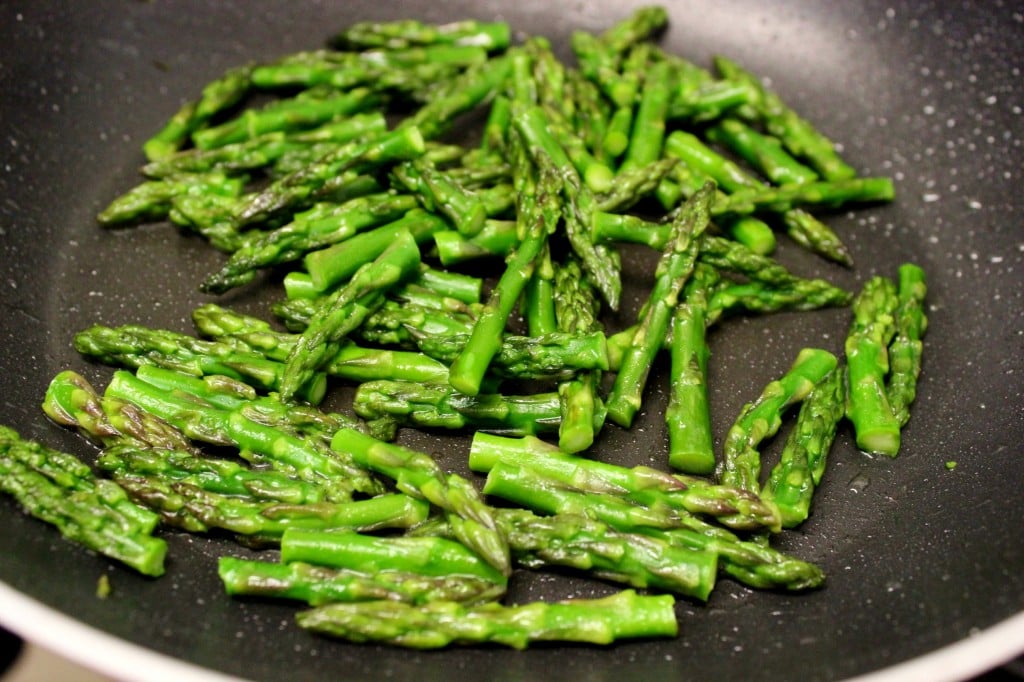 When the soup is cooked, use a blender to puree the soup in several batches. Return to the pot. Add the cream and season with salt and pepper, to taste, based on how salty your broth is.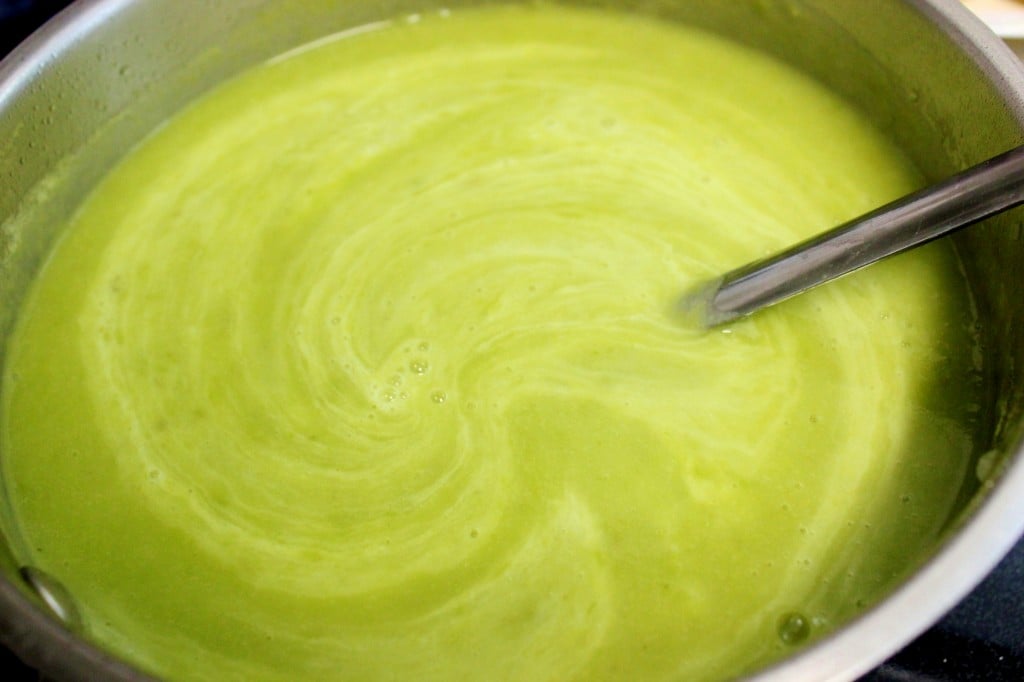 Garnish the soup with the asparagus tips. Croutons and a bit of Parmesan are delicious with this soup too.
Related posts: