Russian Tea Sandwiches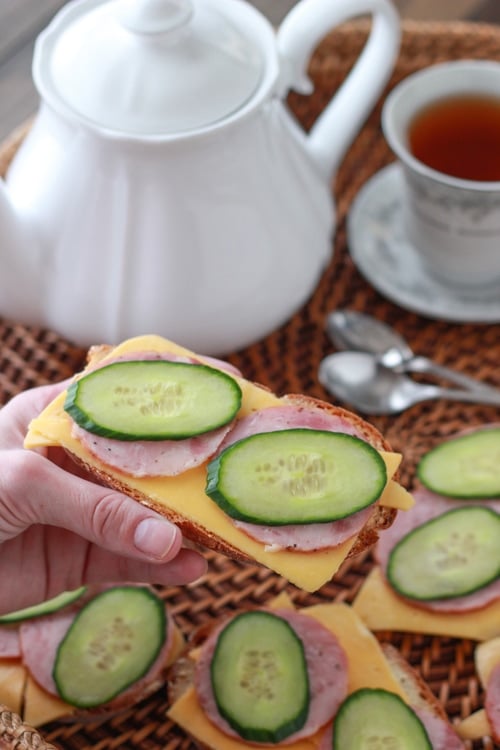 Author:
Olga's Flavor Factory
Multigrain bread
Butter, softened
Cheese (havarti, butterkase, russian)
Russian kolbasa or Polish Krakowska kielbasa
cucumber
Spread a thin layer of butter on the bread.
Place a slice or two of cheese on the buttered slice of bread.
Place two slices of kielbasa on top of the cheese and complete the sandwich with some slices of cucumber.