Whipped Strawberry Butter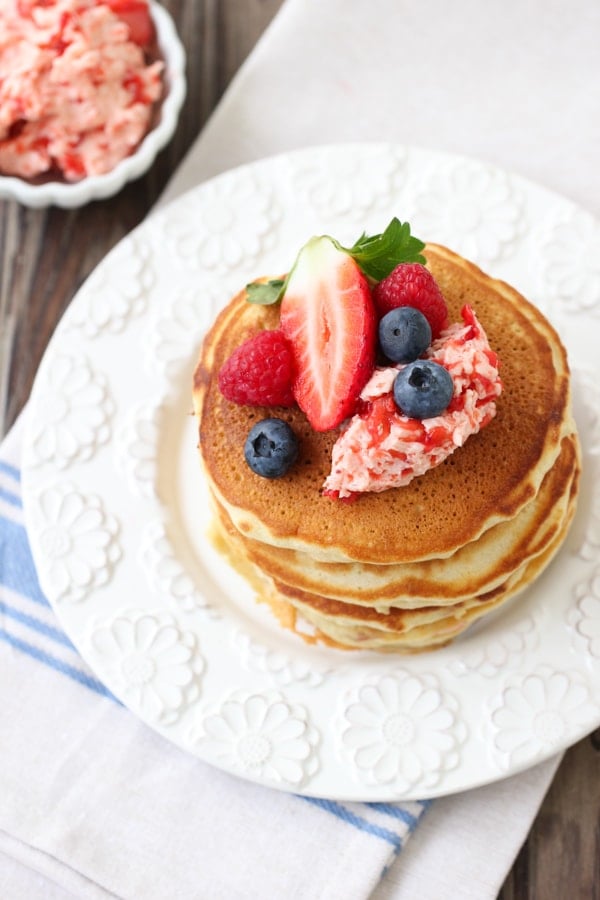 Author:
Olga's Flavor Factory
Recipe type:
Miscellaneous
Strawberry Butter
Ingredients:
½ cup butter, softened
1 Tablespoon maple syrup
1/c cup diced fresh strawberries
Mix the butter and maple syrup together until smooth with a hand mixer or using a standing mixer and a paddle attachment.
Add the strawberries and mix until most of the berries are broken up. If you want the strawberries to be mixed into much smaller , crush the strawberries first with a potato masher or a fork.
Refrigerate the leftover whipped butter. It's delicious on pancakes, waffles, rolls and biscuits.
Recipe by
Olga's Flavor Factory
at https://www.olgasflavorfactory.com/recipes/breakfast/very-berry-cloudcakes-the-fluffiest-pancakes-in-the-world/