Homemade Macaroni and Cheese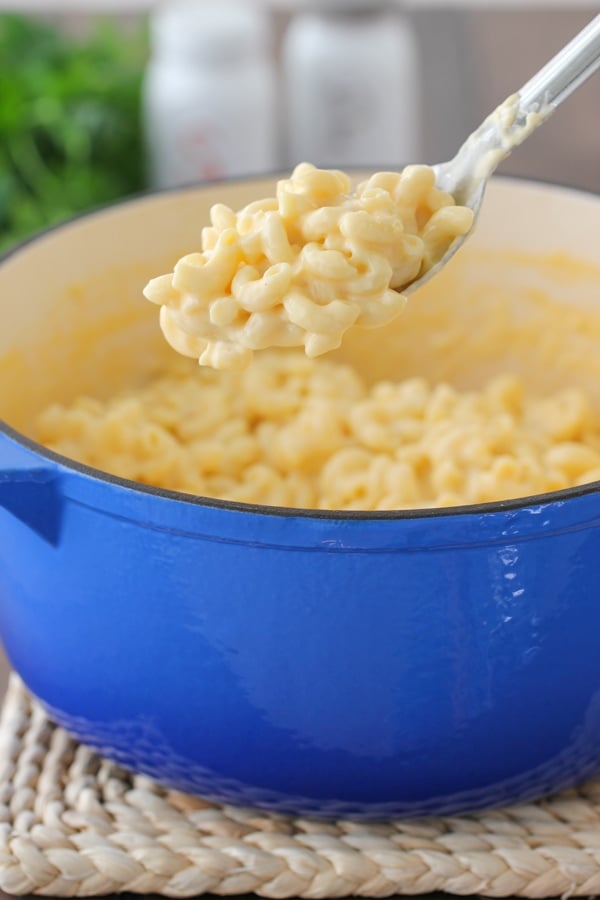 Author:
Olga's Flavor Factory
16 oz pasta (elbows, shells, whatever and you like)
4 Tablespoons butter
1 small onion, minced (optional)
1 garlic clove, minced (optional)
6 Tablespoons all purpose flour
5 cups of milk (+ about ½ cup more milk if you are reheating the pasta)
1 teaspoon salt, ½ teaspoon ground black pepper
1 teaspoon dry mustard, optional
dash of cayenne pepper, optional
8 oz cheddar cheese, grated
8 oz monterey jack cheese, grated
Breadcrumb Topping:
1½ Tablespoons butter
1 - 1½ cups fresh breadcrumbs
Bring a large pot of salted water to a boil. Add the pasta and cook according to package instructions and then drain.
While you are waiting for the water to boil and cook, you will make the sauce, so everything should be ready once the pasta is drained. Isn't that convenient?
In a heavy bottomed pot, melt the butter. Add the minced onion, season with a pinch of salt and cook until the onions are tender and translucent, but not golden. Add the minced garlic and cook for another 30 seconds. You can omit the onion and garlic, if you want to make this recipe even easier or just want to keep the flavors very simple. Not a problem at all.
Add the flour and mix until it's completely incorporated into the butter, stirring the whole time, just until the flour starts to get golden, about 1 minute.
Slowly pour in the milk, a little bit at a time, whisking constantly so that you don' t get any lumps. Add the salt, ground black pepper, dry mustard and cayenne pepper. Mix to combine. Bring the milk to a simmer, covered, on medium low heat. Keep cooking until the milk thickens up, about 5 minutes.
Turn off the heat and add the cheese, mixing to combine, until the cheese is melted and smooth.
Add the drained pasta to the cheese sauce and mix until the sauce is coating all the pasta. Serve right away. The longer the macaroni and cheese stands, the thicker it will get. If you want to thin it out or reheat leftovers, add some milk to it and it should still have a great saucy consistency.
For the breadcrumb topping, toast the breadcrumbs in the butter, on a skillet, over medium heat, stirring frequently until golden brown.
Sprinkle the breadcrumbs over each portion of macaroni and cheese.
If you want to bake the macaroni and cheese in the oven, undercook the pasta, so that it still has a little bit of bite left to it. Mix the pasta with the cheese sauce, pour the macaroni and cheese into a rimmed baking dish, (a 13x9 inch baking dish works great for this) and bake in a preheated 350 degrees Fahrenheit, until the Macaroni and Cheese is bubbling around the edges. Sprinkle with the toasted bread crumbs and serve.
Recipe by
Olga's Flavor Factory
at https://www.olgasflavorfactory.com/recipes/ontheside/side-dishes/homemade-macaroni-and-cheese/