Pirozhnoe Kartoshka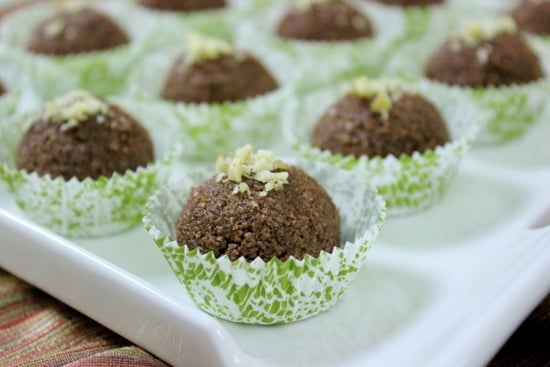 Author:
Olga's Flavor Factory
2 9-10 inch round sponge cakes
1½ sticks butter, softened
½ -3/4 can condensed milk
3-4 oz bittersweet or unsweetened chocolate, melted and cooled
¼ teaspoon salt
2 teaspoons vanilla
1 Tablespoon chocolate or hazelnut liqueur , optional
Bake the sponge cakes. Cool.
Cut or tear the sponge cake into pieces and pulse in the food processor to make crumbs.
Spread the crumbs on a large rimmed baking sheet and bake in a preheated 400 degree oven for 20 minutes, stirring halfway through baking. Cool.
Meanwhile, make the frosting. Cream the butter in a large bowl with a paddle attachment on a standing mixer or using a hand mixer until it's light a fluffy.
Add the condensed milk and continue mixing until evenly distributed.
Add the melted chocolate (I melt the chocolate over a double boiler), salt, vanilla and liqueur. Mix to combine.
Mix the frosting with the sponge cake crumbs. You can use the standing mixer or a large wooden spoon or rubber spatula.
Form the mixture into the shape of a potato and add a few "sprouts" by using walnuts. I prefer making these into simple round balls and garnishing with some toasted ground nuts. If you're shaping them into the traditional shape, you will need to use about 3 Tablespoons of the mixture for each one, or 1 heaping Tablespoon for the smaller round balls.