Chewy Sugar Cookies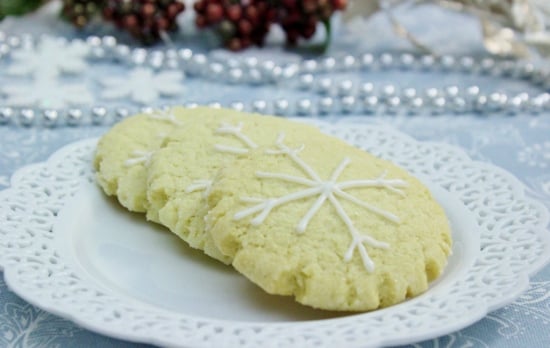 Author:
America's Test Kitchen
2¼ cups flour
½ teaspoon baking soda
1 teaspoon baking powder
½ teaspoon salt
1 cup sugar, plus ½ cup for rolling
2 oz cream cheese, cut into 8 pieces
6 Tablespoons butter, melted and still warm
⅓ cup vegetable oil
1 egg
1 Tablespoon milk
2 teaspoons vanilla
1 Tablespoon cream cheese, softened
3 Tablespoons milk
2 cups powdered sugar
Preheat the oven to 350 degrees. Line a rimmed baking sheet with parchment paper.
Whisk the flour, baking soda, baking powder and salt in a medium bowl. Set aside.
In a standing mixer, place the cream cheese and 1 cup of sugar. Pour in the warm butter. Mix until combined.
Add the oil and mix until completely incorporated.
Add the egg, milk and vanilla and mix until smooth. YOU CAN DO ALL THIS WITH A WHISK IN A LARGE BOWL, NO MIXER NEEDED.
Add the dry ingredients and mix in with a rubber spatula.
Divide the dough into 24 equal pieces, about 1½ Tablespoons each and roll into balls.
Place the remaining ½ cup of sugar in another bowl or a pie plate.
Roll each cookie in the sugar.
Place on the prepared cookie sheet. Use the bottom of a drinking glass to flatten the cookies to approximately 2 inches in diameter. Bake for 11-13 minutes.
Whisk the cream cheese and milk until smooth.
Add the powdered sugar and whisk until smooth again.
Pour the glaze into a small ziptop bag, cut a small hole in one of the corners.
Decorate the cookies into whichever design you like. You can also add food coloring to the glaze to have different colors.