I am a firm believer in Menu Planning and take time to plan a menu once a week. If I have a really busy few weeks coming up, sometimes I sketch down a plan for 2-3 weeks at a time.
Why I plan a menu:
– To save money 
– To eat more healthy and balanced meals
– To avoid frustration and stress
To read more of why I plan a menu, read Menu Planning Week 1.
I'm sharing my menu for this week with you. I would love to hear what you'll be cooking up for your families too!
Since I have a Mom and 3 sisters, we're always sharing recipes and sending pictures to each other of what we're cooking. It's fun and we inspire each other all the time. So many times one of us will make the same dish that the other one is making.
You know how it is, when you hear that someone's making Scalloped Potatoes, all of a sudden you start craving it too:). I'm looking forward to reading all of your comments!
By no means do I stick to my menu 100%, but it makes my life SO much easier.
Here's my Menu for this week. 
Sunday: Date Night:). We went out to eat.
Monday:
Russian Chicken Soup With Homemade Noodles
Poached Cod With Dill Sauce
Rice Pilaf (with the addition of garlic, white wine and parsley)
Tuesday: 
Leftover Russian Chicken Soup With Homemade Noodles
Mashed Potatoes
Pork Chops With Shallot, Mustard and Cider Sauce
Wednesday:
Leftovers (Mashed Potatoes and Pork Chops)
Pickles
Thursday: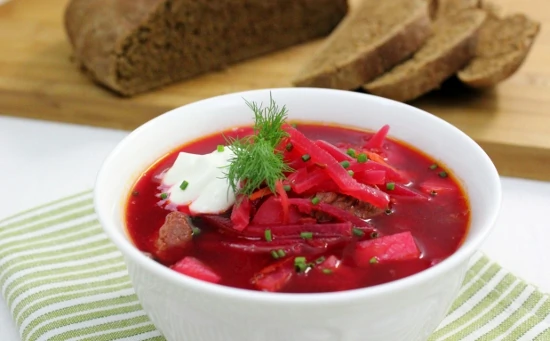 Borsch
Eggplant Rollatini
Friday: 
Rice Pilaf or Orzo With Veggies
Glazed Roasted Carrots
Saturday:
Breakfast: Omelets With tomatoes, cheese, turkey
Risovaya Kasha – Rice Pudding
Dinner: Tushenaya Kartoshka (Braised Potatoes With Pork, I might use chicken)
Sunday:
Breakfast: Banana Walnut Oatmeal
Sandwiches with tea
Dinner: Leftovers
Desserts: I bake 1-2 times per week, usually not more. Most likely I'll bake something for the weekend.
So that's what we'll be eating this week. How about you? What is your menu for this week?
I'm including a link to a website where they have 15 Printable Menu Planners. Some of them are really awesome!
I have a small notebook where I write down my menus and keep it in my purse. Simple, practical and it works for me.
Check it out.