Grocery Shopping – What We Buy, How I Plan, Where We Shop, and How Much We Spend
Grocery shopping may not be the most exciting topic to talk about, but it is something most of us have to do on a regular basis. I get lots of questions related to all things grocery shopping, so I'm happy to share with you some of my grocery shopping routines.
I enjoy grocery shopping and if I'm by myself, I like to go down the aisles, find new products, admire the colorful fruits and vegetables, look at all the possibilities and come up with new meal ideas. However, since I grocery shop with two active little boys most of the time, I have to be very focused and efficient, because their attention spans are very short.

How Often and Where Do We Shop?
I usually go grocery shopping once a week where I stock up on all the things that we need. If we run out of something unexpectedly or I forgot something, my husband can stop by a store on his way home from work for a gallon of milk or bananas.
Since my boys are a little bit older now (1 and 3), I usually go to two grocery stores that are close to one another. We go to Aldi first and then get everything else we need at Publix. Both are less than 5 miles away from my house, so it's doable for me. About twice a month we go to Costco, but we go as a family because we think Costco is a fun excursion. Well, Sergi and I do, anyway. Even though the boys are with us, it's like a combination date night/family outing.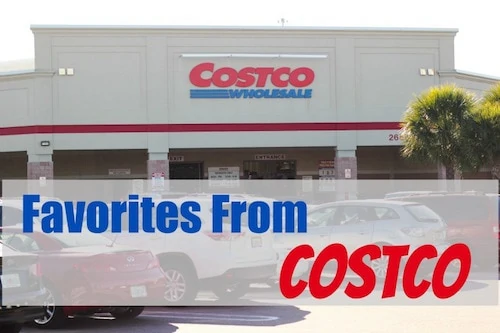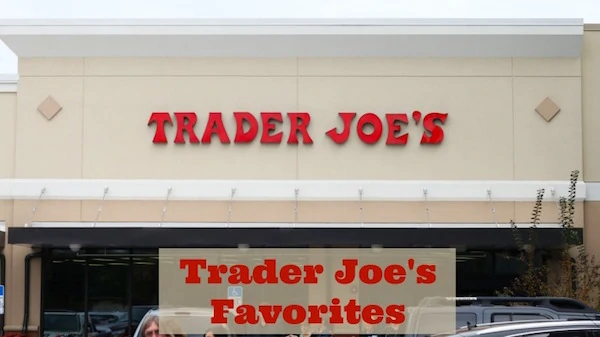 Sometimes we go to Trader Joe's too, but that's usually once a month or every other month. Every once in a while I will go to other grocery stores, like Sprouts, or a farmer's market, etc. In that case, I will only go to Publix, not Aldi, Costco or Trader Joe's. Pretty much, no more than two stores per week.
Shopping With Little Ones
When the boys were younger, it was much harder to go grocery shopping with them, but now it's much easier and I have more experience, so I always have a few tricks up my sleeve to make the experience a good one. Now, they get really excited when I tell them we are going to the store and point out all the Publixes that we drive by.
First of all, never go during naptime, if they are tired or hungry unless it's an emergency. Even then, I would rather ask my husband to go or order our groceries online (which is an awesome option. I tried two different services when I was recovering from c-sections and loved both.) Second, keep the trip short, so a list in a must. Third, bring lots of snacks.
What We Buy and How I Plan My Grocery List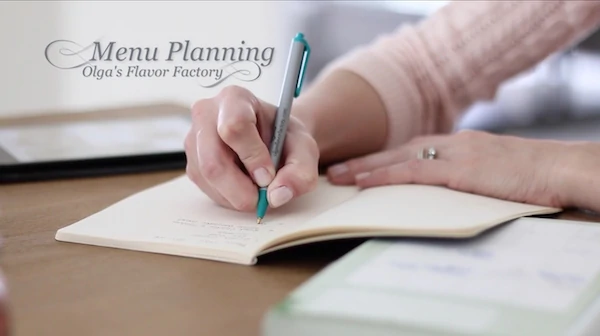 I have a list of things that we buy every week, like milk, eggs, bananas, fresh herbs, etc. so those things immediately go on my grocery list. I have the Cozi app on my phone, so I have a running grocery list on there all the time.
When I do my weekly menu plan, I will look through all the meals that I'll be cooking and write down the other ingredients that I'll need. I also have a paper pad for my grocery list in a kitchen drawer, so if I notice I'm running low an ingredient while I am cooking or use up the last of something, I can write it down quickly while it's fresh on my mind, otherwise, I will forget to put it on my list. When I'm meal planning, I will get that list and add it to my phone list. If I don't have a lot of time, I will get a quick picture of the list with my phone before running out the door.
I also like to keep certain things in my pantry, freezer, and refrigerator in stock at all times, even if I won't use them that week.  These are things that don't spoil, so if something is on sale or I'm going to Trader Joe's, I will stock up. Having a well-stocked pantry is really great because if your plans change, you have unexpected visitors or just don't feel like eating what's on your meal plan, you can come up with some great alternatives without going to the store multiple times throughout the week.
How Much We Spend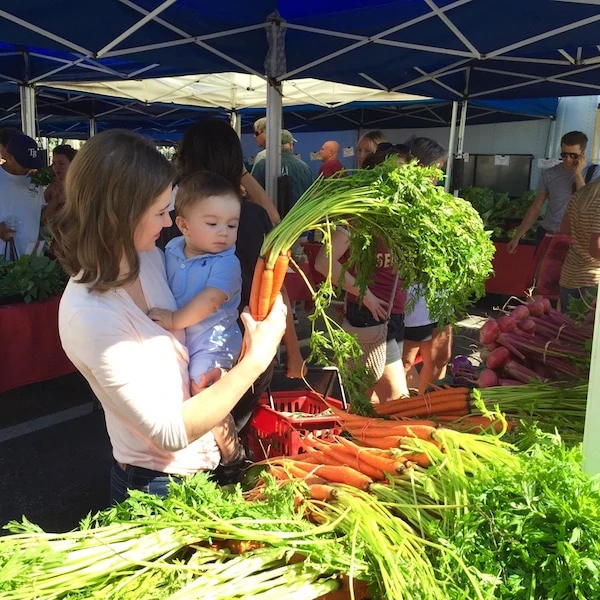 We spend on average about $150 per week for our family of 4. My boys are still pretty small, so I'm sure we'll be spending even more when they get older:). However, that is a rough estimate; if we have guests over, we obviously spend more and when I'm blogging (testing new recipes, photographing new recipes) we spend sometimes twice that much. Other weeks, when I'm only cooking for our family, we can spend even less, $75-$100. Food is such a fluctuating variable in our budget, and we are totally ok with that.
Over the years, I have learned to be pretty good at menu planning and using our groceries well, so we don't throw almost anything away, and my husband and I are completely fine with whatever amount we spend. If we start throwing a lot of food out, that means I am spending too much money, but if it all goes in our bellies, then that's money well spent:). We also love to share our home with others, so we are happy to spend more money on groceries. Of course, I try to be frugal, buy things on sale, get good deals, use things in season, but indulging in something once in a while is great too. We don't eat crab, steak, and fancy cheese every day, but when we do, we enjoy it and don't feel guilty about it. It's also important to look at your overall budget, of course. If you need to cut down on expenses, that is very feasible too.
Now it's your turn! What do you use to make your grocery list? What's your favorite place to shop? What's your biggest struggle with grocery shopping? Or do you love going to the store every week?