Celebrating Ariella's 1st Birthday
This Saturday, my beautiful niece, Ariella, turned 1. Unfortunately, I wasn't able to be part of the celebration, but thanks to the wonders of technology, I feel like I was there. Isn't it awesome that we can instantly share pictures with each other many miles apart, of wonderful moments sent through the phone, email, social media? Elina generously agreed to let me share some of the party photos with all of you,  in case you need any ideas for your next party or just want to see some pictures of cute little kiddos.
It seems like yesterday that we were welcoming Ariella Tatyana into this world and she is already 1 year old. Time sure flies, as I'm sure most of you can agree with.
It was so clever of Elina to decorate the place with balloons and tissue paper pom poms. It looks so festive and bright, but the decorations aren't taking up any precious space.
Limited space and an abundance of guests? Use your ceiling for decorations. 
Menu: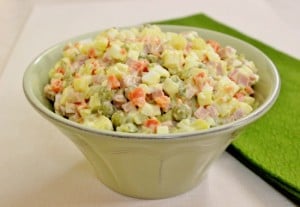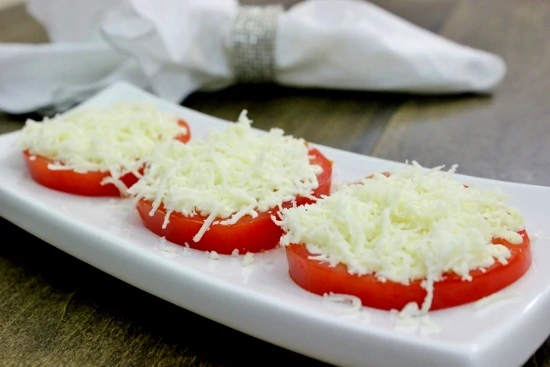 Not pictured:
Corn on the Cob
Crab Salad
Desserts and Drinks:
Kvas (Russian beverage)
Watermelon
Mint Lemonade
Birthday Cake (Marble Cake with Cream Cheese frosting and fresh raspberries)
The star of the show. Isn't it beautiful? Look at all the details, the smooth fondant, the pretty colors. You can definitely tell that Mommy was pouring her whole heart into creating a masterpiece for her daughter.
Elina also made these pretty cookies as party favors, but alas, with all the commotion, the food, and the fun, the cookies were forgotten. If you were at the party, Stop by for your cookie. Just kidding.
Raspberry Pretzel Jello – Karina also made this jello. You can find a similar recipe on Natasha's Kitchen.
Peach Mousse Jello. Isn't it cute served individually like that? The cups are plastic, so they look pretty, but at the same time, kid-friendly too.
The most amazing thing to consider is that there wasn't an army of people preparing all this deliciousness and decorating the place. It was 2 incredible superwomen, Elina and Mom, with Karina giving a hand with some of the desserts.
Isn't it funny how the girls aren't interested in looking at the camera in both the family pictures?