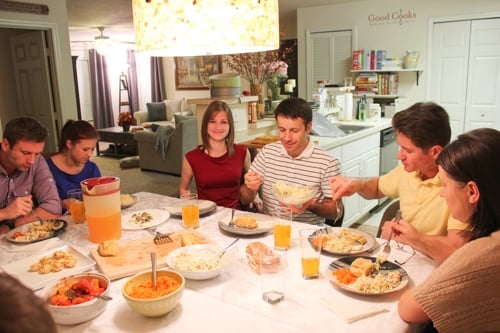 Opening our homes to others is not just sharing a meal, it's sharing our time. It's not taking care of all the many small details and frantically trying to make everything "perfect".
When many of us imagine having company in our home, we immediately begin to hyperventilate and break out in a cold sweat.
For some reason, entertaining is becoming a lost art. I think it's because of the false fears that many of us associate with it.
What is entertaining all about anyway?
What are some things that cause us to hesitate when it comes to inviting others to share our home?
I think many of us have a false perception and high expectations when it comes to entertaining. We think that our house needs to be perfectly clean, beautifully styled, with an elaborate table setting, and a five course meal that will cost whole weeks worth of food that you usually feed your family and so on and so forth.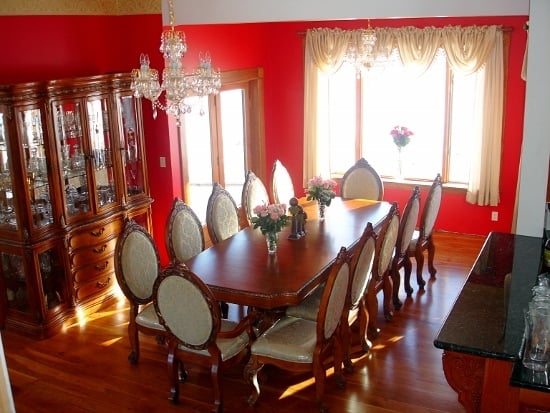 Not only do we worry about all these external, physical aspects of entertaining, but we worry that it might be awkward – "what will we talk about?" "what if they don't like us?", "what if they don't like the food?", etc.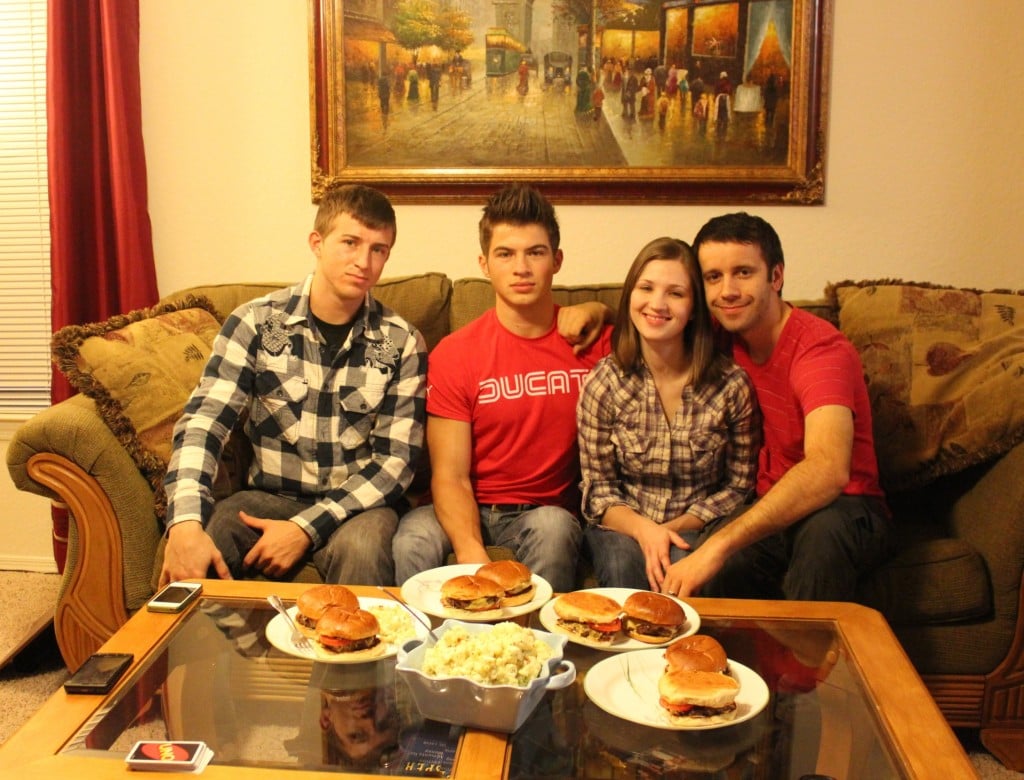 When you invite someone into your home, it's about sharing yourself.
It may not always be convenient, easy or stress-free, but it's always worth it. (Most of the time. There are always exceptions.) It's so rewarding to be able to connect with others, build stronger relationships and share happy moments.
The heart of hospitality begins with you. What is your motive? What would you like to accomplish? Remember, the most important thing is not how impressed your guests will feel but how welcomed and cared for they felt when they spent time in your home.
Offer yourself to others. It may be a risk and require effort, but you will be rewarded.
Above all, be yourself.
Don't compare yourself to others or to the ideal image that you have created in your head.
People are not coming to criticize your table décor, the way your home looks or how gourmet your food is.
Provide your heartfelt, joyful offerings. Serve your favorite casserole and pull up some extra chairs to the table.
We have shared many meals at our small, second hand table for four that we have managed to squeeze up to ten people around and built many memories and great relationships.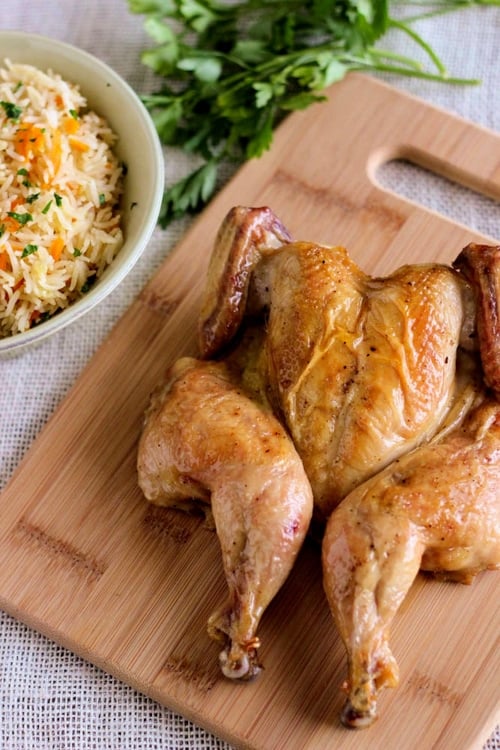 Entertaining is not as expensive as it seems either. You can serve a wonderful, delicious meal for less than $50 that feeds more than 40. Incredible, but true. And I'm not talking about pasta and hot dogs:).
Be yourself. If you are talented in domestic arts and LOVE cooking and making flower arrangements, treat your guests. Give them the gift of yourself.
If comes naturally to you and it doesn't strangle and stifle you, enjoy it.
Just because you are afraid that others will think that you are "showing off", doesn't mean that you should smother your creativity. It's all about your attitude, your graciousness and the care that your pour into your guests.
Hospitality is an extension of yourself and an investment in relationships.
What are your favorite ways to entertain? how do you feel about sharing your home with others?