Practical Healthy Cooking Tips Part 1
At one point or another, we all make resolutions to eat healthier. Some of us are better at keeping those resolutions that others:). There was a time in my life when my body forced me to eat healthy, or else I had to suffer through the consequences for days. I had to teach myself to cook in a way that I still got to enjoy scrumptious, satisfying flavors, without the grease and calories. I'm happy to say that it all paid off and I have many, many great HEALTHY recipes and the practical tips to achieve them that I'll be sharing with all of you.
1. Plan a menu.
Not only does planning a menu saves time, money and frustration, it will help you eat healthier too. When you take a look at your week's menu in advance, you'll be able to spot problems much more quickly. If you make dinners on the fly, you might not realize that you've eaten scalloped potatoes, burgers, pasta alfredo, porterhouse steak and macaroni and cheese all week. When I look at my menu, it's easier to make sure that we're eating enough fruits, veggies, grains, fish, etc.
2. Stock your pantry.
Yep. You're the one who puts the chips, cookies and soda into your cupboards. They don't magically appear in your  house, brought in by naughty elves to tempt you. When you have healthy ingredients, you'll have to use them up. If there's apples or peaches in the fruit bowl, you'll grab one when you're craving a snack.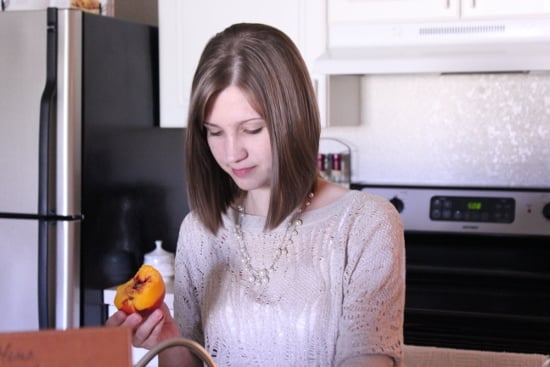 3. Avoid processed food.
Processed food usually has a high level of sodium and lots of other "mystery" ingredients. Cooking from scratch is actually very easy and takes less time than you think.
4. Cook once, eat twice. 
Next time you're making Tomato Meatball Soup, make a large batch and freeze half of it. When you're tired and tempted to eat a TV dinner or stop by a drive through, reheat the soup and enjoy. If you have healthy quick serve meals available, you'll be more likely to stick to your eating healthy resolutions.
5. Use Cheese Wisely 
Use less cheese than you think you need and definitely less than the recipe calls for. When you do use cheese, use more flavor and less fat. Using sharp cheddar cheese will give you a lot of flavor and you will only need to use a much less of it than if you used mild cheddar cheese. Parmesan cheese has such a depth of flavor, but it has one of the lowest cholesterol content if compared to other cheeses. Plus, since it's flavor is so intense, you only need a little bit to give your dish a cheesy flavor.
I almost always use part-skim mozzarella instead of whole milk mozzarella. You would not believe the difference your pizza will have with just this simple adjustment. There is so much less grease on top of the pizza. It tastes better too.
When I need a cheese that melts well, I substitute 1/3 -1/2 the amount with Parmesan and use part skim mozzarella for the rest of the amount. The cheese will still melt, has even more flavor but won't be as greasy.
6. Eat more soup.
Soup is very filling and comforting. Most soups are also very healthy. If you have a bowl of soup it will fill you up so that you can eat a more modest amount of the main course. I absolutely love soups and make them a few times a week. You can make just about any flavor you're craving into a soup with a fraction of the calories.
Thicken cream soups with my secret ingredient – potato!
If you look at my cream soup recipes, most of them are actually really healthy. Take for example Creamy Broccoli, Vegetable and Cheese Soup. The typical Broccoli Cheese Soup is laden with fat and calories. Instead of starting with a a roux of butter and flour to thicken the soup, and then adding cream and tons of cheese, I cooked potatoes, carrots, cauliflower, zucchini, tomatoes in chicken broth until they are tender. Once again, I am adding so much flavor with all these different vegetables and homemade chicken broth. At the end, I pureed the vegetables in a blender. I added just a bit of cream and cheese. The texture of the soup is so velvety, smooth and just the right consistency. I do the same thing with the Creamy Asparagus Soup and Loaded Baked Potato Soup.
7. Use as little fat as you can get away with
I always try to use as little fat as possible. For a long time anything greasy made me so sick, I would be ill for days. I learned so many tricks to keep the flavor superb but minimize the fat content to the minimum. Greasy food still makes me sick, but I still get to eat almost all the foods that I like by following the cooking tips that I've had to figure out.
Roast, broil, steam as often as you can. I've come up with quite a large selection of recipes that taste phenomenal and are still healthy. For example, instead of pan frying salmon, broil it. You will still get a golden, crispy crust and your meal will be so healthy. It's also easier and practically no cleanup involved. This is one of my favorite recipes. I make this all the time and serve it with couscous.
Bake meatballs instead pan frying them. The meatballs will turn out juicy, moist, and full of flavor. Toss in a low fat, homemade sauce. (Which only takes 5 minutes to make, by the way).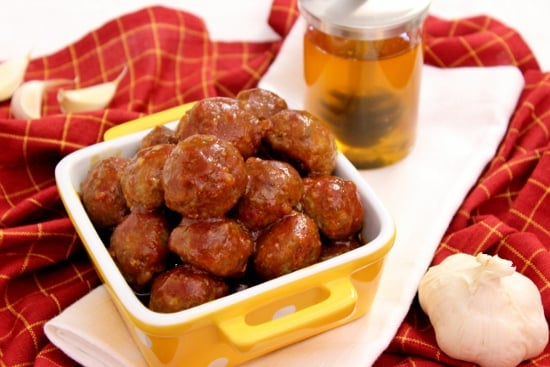 Use a nonstick skillet, you will need to use less butter or oil.
Cover you skillet with the lid. This will create steam, helping to cook your food and you will use much less oil.
When sauteing vegetables, (for soup, for example) I add a bit of butter or oil, heat the skillet until it's hot, add the vegetables, toss them around in the skillet until all the veggies are coated and cook until the veggies start to stick to the pan. You would definitely need to use more oil/butter, or they will start to burn, but at this point, I add a bit of water of broth, cover with the lid and continue cooking. Add more water as needed. This is such a neat trick. You will have barely any grease floating on top of your soup if you use this method.
I have a lot more healthy cooking tips up my sleeve. Stay tuned for Part 2:). Share some of your tricks to cooking healthy too! I'd love to hear your ideas.