Highlights of 2014 and Happy New (2015) Year!
Happy New Year!
I'm a bit late with my holiday greetings, but I hope you all had lovely celebrations. We just came back home from New York and traveling is especially rough for me, so I took an unexpected "vacation".
I can't help getting a bit nostalgic at the beginning of a new year and recollecting all the events of the previous year. 2014 was such a momentous year for Sergi and myself. It will always be a historic one for us. Full of learning experiences, tears and heartbreak, new adventures, many celebrations – the past 12 months have been rich in blessings.
Highlights of 2014:
Foster Parenting:
One of the most life changing and rewarding experiences that Sergi and I have had not only this year but for the duration of our marriage was becoming foster parents. We started out the year with our little boy, Danny, who joined our family in October 2013, when he was only a few days old. He was part of our family for seven months before he was adopted by another couple.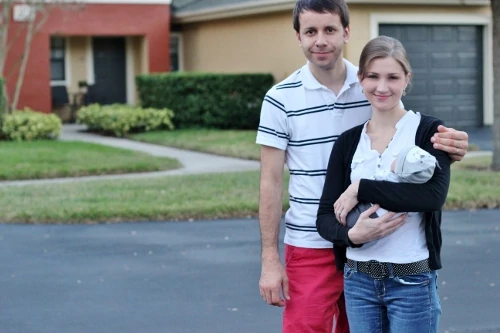 We also had two other boys part of our family, Branden, who came to us in February, also a few days old, and he was later joined by his older brother, Angel, a five year old, who came to our family in June. We also said good bye to both boys in August.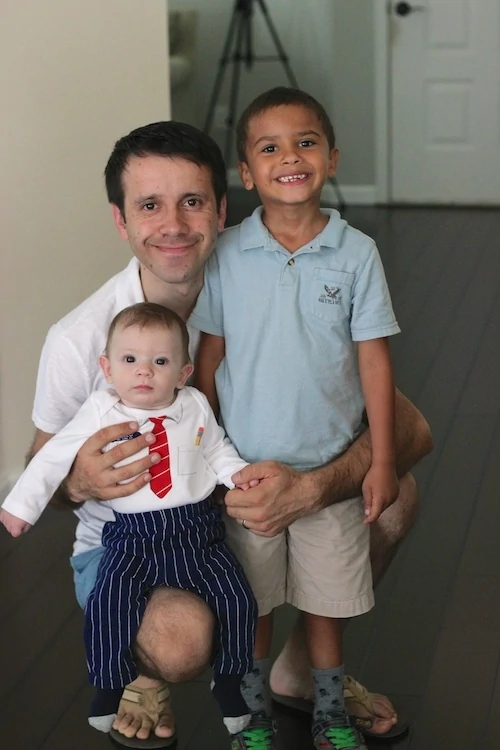 I could go on and on about our experience with foster care.  I know beyond the shadow of a doubt that this is something that we are meant to do and I can't wait to get back to it.
The whole experience opened our eyes in a very real way to the needs of our own community. The children that became part of our family will be engrained deep in our hearts forever. Saying good bye to them was very difficult and heart breaking, but we know that we did everything that we could to give them security and showered them with all our love and attention while they were with us. Even though both Sergi and I had been interested in foster care and adoption for many years, actually doing it  gave us confirmation and reassurance that this was something that we both feel very passionate about and want to be part of.
Other Posts Where I Wrote About Adoption and Foster Care:
Starting Our Adoption Journey 
Russia Bans All Adoptions by Americans and We Start the Process to Become Foster Parents
A More In-Depth Post About Our Decision to Become Foster Parents 
Our Special Valentine's Day – (where we get a call to get another foster child)
Saying Good Bye to Our First Foster Child
Buying Our First House:
In June, we bought our first house. It's so awesome to be homeowners. We absolutely love our new home and the neighborhood that we live in. It is such a blessing and we are really, really thankful for it. Maybe it's because we waited for 8 years to buy our first home, I don't know, but we are thoroughly enjoying it.
Renovations/New Kitchen:
I put remodeling in a separate category from buying a house, since I think it deserves it's own recognition. Wow! What a whirlwind that was. Construction has a way of turning your life upside down. I'm so glad that we only had to deal with that for a few months. We redid all the floors in the house, stripped the popcorn ceiling in every room and then refinished and painted the ceilings, repainted all the walls and gutted and remodeled the entire kitchen. We had SO much help from our wonderful families, especially my Dad and my brother Valentin. I don't know what we would have done without them.
As soon as I feel up to it, I will take pictures and share a detailed kitchen reveal with all of you. Let me just say…. I LOVE my new kitchen. It's such a luxury to have so much space and great appliances.
Weddings/Engagements:
This year was especially generous for both mine and Sergi's side of the family in the love department. We couldn't be more thrilled. We had a wedding in February, two in August and another in October. Another of Sergi's brothers got engaged and will be married very soon this year. This year also marks the empty nest stage for my parents, since now all of my siblings are married. It's hard to believe that we all adults and have families of our own.
New Nieces and Nephew:
We love our babies and we got a chance to enjoy some new nieces and nephew this past year. One of my brothers and his wife had a girl in May, Sergi's brother and his wife had a girl in September, and my other brother and his wife just had their baby boy in November. Our family got a Christmas surprise just now when my sister and her husband announced that they will have another baby this June! Our families are growing and expanding with both new spouses and new children. What a blessing! We thank God for every single one of them.
Finding Out We're Pregnant:
The most amazing surprise for us was finding out we were having a baby after not being able to get pregnant for more than 7 years.
This pregnancy has been a little bit odd, since on the one hand it feels like we just found out we were having a baby – which was a complete SHOCK, but on the other hand, it feels like I've been pregnant for 3 years. Try getting IV fluids and shots every single day, and you'll quickly see what I mean. I can't wait to get all foreign objects out of my body and feel good again.
I can't believe that I'm already in my third trimester. I am 30 weeks pregnant right now.
We will be having our baby boy the last week of February, when I am 37-38 weeks pregnant. That's just around the corner! Since so many of you are writing me e-mails and messages, I will give you a more detailed pregnancy update this week:).
The second part of 2014 was a matter of survival due to the difficult pregnancy:). I feel like I've been hibernating since summer. Life took a lot of unexpected turns but we are thankful for the blessing of our baby boy and for God's care during this time. I am especially thankful for a loving and caring husband, who takes such good care of me and is my rock at all times.
Other Pregnancy Posts: 
Pregnancy – The Continuing Story
We are looking forward to what 2015 will bring. "Bless the Lord, O my soul; And all that is within me, bless His holy name! Bless the Lord, O my soul, And forget not all His benefits" Psalm 103:1,2