Summer Grilling With the Family Video (Chicken, Salmon and Vegetable Kebabs)
You've probably figured out that grilling is our jam, since I've been sharing so many grilling recipes with you recently. I think it's a good excuse for us to get together with family and friends. I've lost count how many times we've had people over for some grilled food. Come to think of it, we're having our church small group coming over tonight! I'm not making that up:).
My sister, Milana, and her husband, Andrey, invited us all over for a Kebab party to their place for the Forth of July.
Not only did we load up the grill with THREE kinds of kebabs – chicken, salmon and vegetable kebabs, but we also filmed it.
My sister and I prepped the kebabs, my husband grilled them and Andrey filmed us.
The rest of the crowd was more than happy to help us devour all that deliciousness. It was a group effort, you see. Even my baby, Nathaniel, made an appearance. We're all about teamwork.
You can watch us prepare all the kebabs on my YouTube Channel, and you can also watch all the behind the scenes on Milana and Andrey's Vlog Channel, LOL Life. That video is so much fun!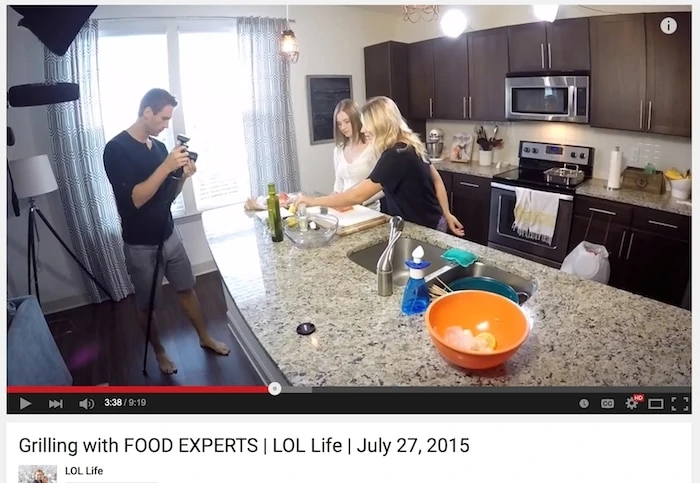 You can see what we're really like, ha ha. Please like the videos and subscribe to both our channels. We'll be posting many more fun videos in the future.
Printable Recipes:
Grilled Lemon and Garlic Salmon Kebabs
Vegetable Kebabs: Coming Soon (This Wednesday)
Rustic Garlic and Herb Roasted Potatoes