Blendtec Giveaway – The Best Blender I've Ever Used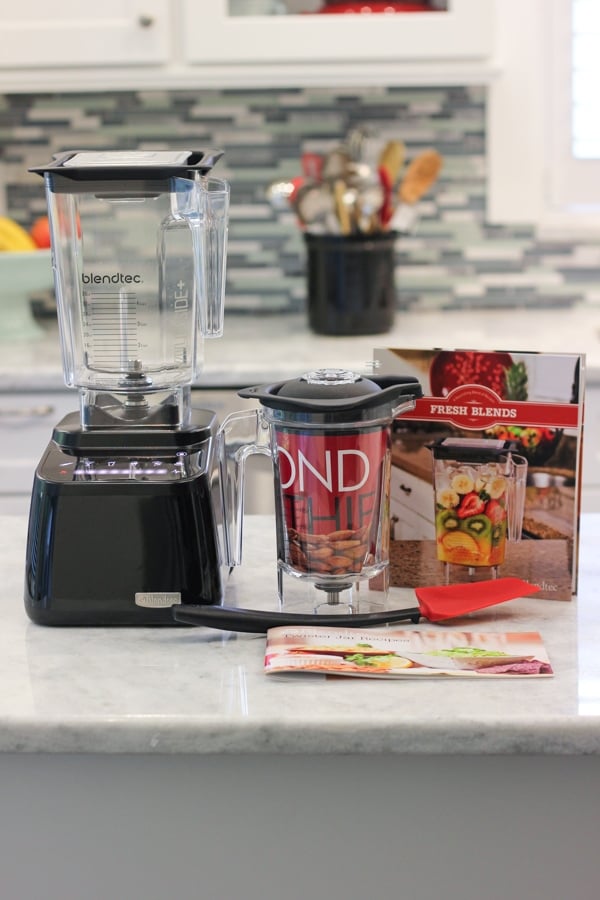 This giveaway is CLOSED. Congratulations to Angela Y., the winner!
I've heard great things about the Blendtec blender for many years, so when I met two Blendtec representatives at a blogging conference and got a chance to try out the blender and do a giveaway on my blog, I was so excited. I've been playing with the blender in my own kitchen, and let me tell you, I am VERY impressed.  It is absolutely astounding and makes so many kitchen jobs easy and at lightning speed. I am sure I will be using it all the time, making smoothies, sauces, soups, crepes, batters, juices, cappuccinos and much more. You can be sure I'll be sharing lots of recipes with all of you.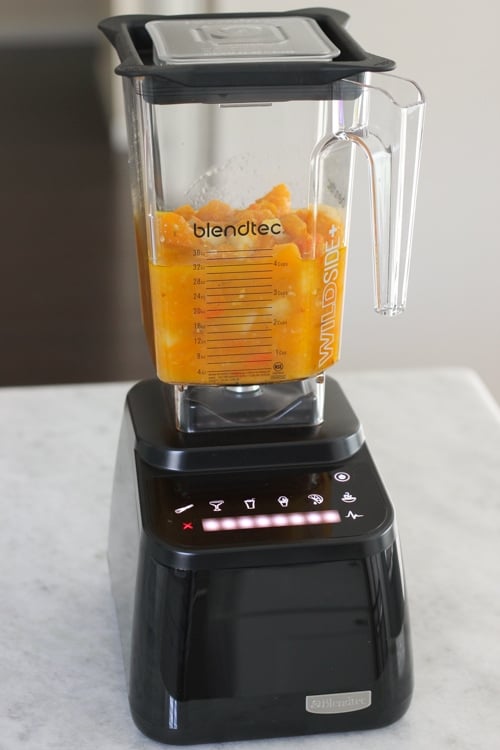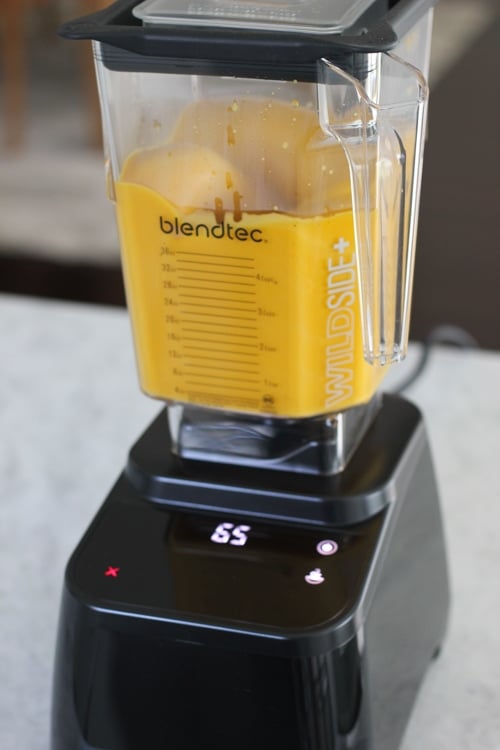 Make sure to come back tomorrow for the recipe of this incredibly creamy and scrumptious Butternut Squash Soup that I recently created. 
Here are a few awesome facts about the Blendtec blender:
It has a very powerful motor (1625 watt, 3.0 peak horsepower), which is really important, since you want it to do a good job blending your food. What's the point of a blender, if you get random chunks here and there and it chokes on ingredients such as kale, right?
Even though the motor is a monster, the machine runs much quieter than I expected. The blender that I previously owned just about deafened me, and I had to close my ears while blending tomato soup. Not too convenient while trying to push buttons.
Preprogrammed cycles! That means you don't have to guess which speed to press when you make a soup or a smoothie, since it already has different cycles programmed in, such as Smoothie, Ice Cream, Whole Juice, Hot Soup.
Another really cool feature that I absolutely love is that you can slide your finger to the left or right for customizable blending. It has 6 different speeds, so you can adjust the speed and the texture of the food that you make.
I'm all about function, but can I also mention that it also looks so hip and cool? I can proudly display this on my counter.
It's always so much better when something that I really, truly love to use can also be shared. Thanks to the generous folks at Blendec, one of YOU will get a chance to win the Designer Series blender plus Twister jar. It also comes with a recipe book, which is loaded with tons of amazing recipes, which is always a big plus, in my opinion.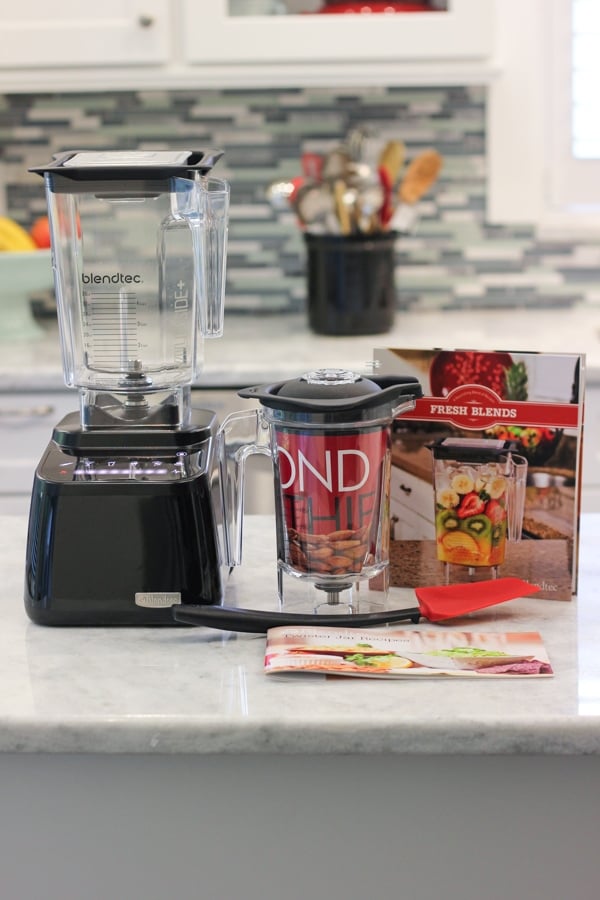 The Giveaway:
The giveaway will be open from September 30, 2014 – October 6, 2014. The contest is open to US residents only.
To enter the giveaway, follow the instructions in the Rafflecopter widget below. Sometimes Rafflecopter experiences technical difficulties.  If you can't enter for some reason, try again later and it will probably work.
There will be ONE winner selected at random via Rafflecopter. The winner has 48 hours to reply to me with their full name & mailing addresses or I will pick someone else. All entrants under the age of 18 must have parental permission in order to participate.
What are some of your favorite recipes to use a blender for? 
Disclosure: I received one or more of the products mentioned in some of the posts on my blog in the hope that I would give it a good review on my blog. I only share products that I personally love and use, so you can be sure that I am honest in my opinions.
For more recipes, tips and giveaways, follow Blendtec on Facebook, Twitter, Pinterest, or YouTube.
a Rafflecopter giveaway