Cuts of Meat and How To Cook Them – Pork
This is the 2nd part of "demystifying" the dizzying options of meat cuts at the store. The first post was all about beef, (Check it out here) and this one is all about pork. Eventually, we'll get to poultry too:).  Hopefully, this will clarify some of your questions and give you more confidence at the grocery store. When you curl up on your couch with the weekly grocery store sales flyers, you'll know what menu to plan, since you'll know what recipe works best for each cut of meat.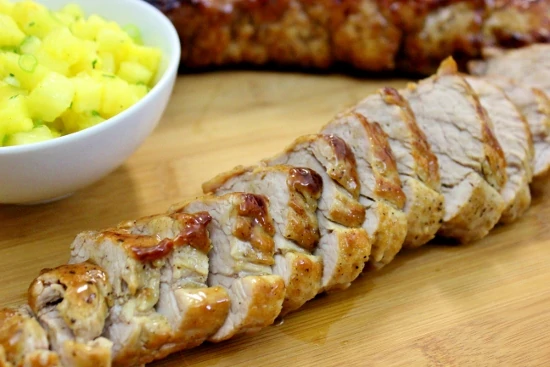 Pork
Boston Butt comes from the upper shoulder of the pig. This portion of meat has a lot of connective tissue. When it's cooked, braised, roasted, etc, for a long time at a low temperature, the meat will be so juicy and moist. Why is it called "Boston Butt"? Many, many years ago, (American Revolution time) this cut of meat was packaged in barrels called "butts" for storage and shipment, thus the funny name.

Picnic Shoulder:
Best used in recipes such as smoked meat, pulled pork, sausage, any recipe that uses ground pork.
Recipes: Zucchini Stuffed With Pork and Barley, Porcupine Meatballs, Sausage, Mushroom and Potato Dinner, Golubtsi – Cabbage Rolls, Mini Stuffed Peppers, Lazy Cabbage Rolls, Potato Pancakes With Meat Filling.
Prosciutto
Ribs:
Baby Back Ribs are meatier and smaller, cut from the back of the pig. The Spare ribs come from the belly of the pig and are larger and heavier than the baby back ribs. Ribs benefit from marinating or being slathered with a dry rub, with all those flavorful spices soaking into the meat. Ribs should also be cooked at a low temperature over a long period of time.
By tying the rib portion into a circle, you will have a spectacular, impressive dinner. It's usually served with a stuffing that is placed into the center of the circle. It's impressive, beautiful and boasts of delicious pork flavor.
Canadian Bacon: 
Pork Ruletiki With a Mushroom Sauce



Pork Belly/Bacon/Pancetta/Salt Pork:
Pig Feet:
This one is easy to figure out where it comes from on a pig:). Pork feet have a huge amount of collagen, which means they are perfect for aspics, Holodets, which gelatinize when cooked for a long period of time.
Pork Chops:
Pork chops are probably the most popular cut of pork and served most often. They are all from the back of the pig and depending on where they are cut will determine how to cook them. They can be on the bone or boneless and cut thick or thin.
I hope this was another helpful post for you guys to be used as a reference.