Welcome! I'm Olga. I'm the recipe creator behind the scenes here at Olga's Flavor Factory.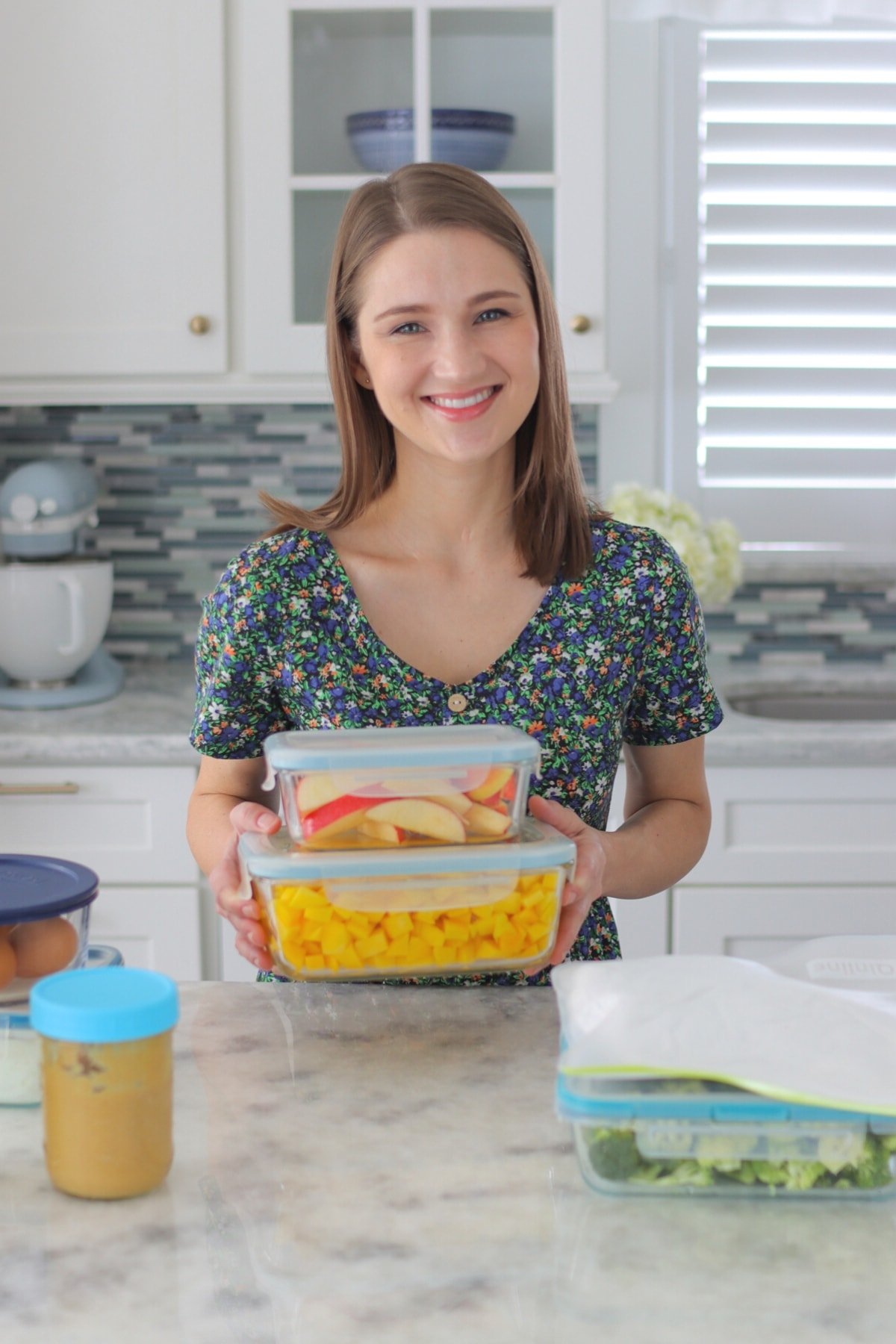 Do you ever wish you could re-create family favorite recipes, but when you ask your Mom for the recipe she tells you to put in a bit of this and a handful of that? In Russian, the most common expression for this is to put in something "by eye", na glaz (на глаз).
That's all very nice, and we know our Moms and Grandmas are wonderful cooks, but wouldn't it be great if you had a specific recipe you could follow and expect the same results?
With 3 younger sisters, I thought it would be so valuable to create a cookbook for all of us, making sure those treasured family recipes would continue to be loved and passed down from one generation to another. I spent months creating a simple cookbook collection that I gave all my sisters for Christmas that year.
I started getting requests from their friends and my parents' friends to share my cookbook with them too. I got this wild idea to share it online somehow, since it would be easier than printing out the book and I could always add new recipes. I had no idea what a blog was, but after doing extensive research, I finally figured out that a blog would be the best way to share all my recipes, cooking tips and stories.
I learned to cook at Mama's elbow, studying every step with determination to replicate. She was adventurous, full of energy and was always on the lookout for new recipes. I definitely followed in her foot steps and haven't outgrown my fascination with cooking.
Growing up in Belarus (a small country that used to be part of the Soviet Union, located near Poland and Ukraine), I was first introduced to the Eastern European kitchen. We moved to America when I was six and since then, we have grown to enjoy many other cuisines. As the oldest of six, I certainly had many opportunities to practice. Now that all of us are married with families of our own, it's especially fun chatting about our homemaking adventures with all my sisters and sister in laws.

My husband, Sergi, and I make our home in the sunny and beautiful Tampa Bay of Florida. We've been married for 16 happy years and have gone through some amazing experiences in that short amount of time. I write about many of these happenings here on the blog, from health issues to trying to adopt two children from Russia, being foster parents and then the miraculous pregnancies and births of our sons, Nathaniel, who joined our family in February 2015 and Joshua, born November 2016. You can read more under the Life/Family tab.

Blogging has been so incredibly rewarding. I'm able to combine my love for cooking, homemaking and writing all in one. I'm thrilled and humbled reading comments from thousands of you and seeing our family favorites enjoyed by other families all over the world.
Check out my ebooks, The Home Cook's Handbook: A Practical Kitchen Resource Guide and 5 Menu Plan Options For Your Next Party! I'm really excited to share them with you.