When I first got the idea to share my recipes online, I had no idea what a blog was. I was never very friendly with technology, so it was hard for me to imagine that I could even figure out the back end of a blog. I spent a lot of time researching, learned from trial and lots of error, but most importantly I found many tools that helped me navigate something so foreign and scary to me.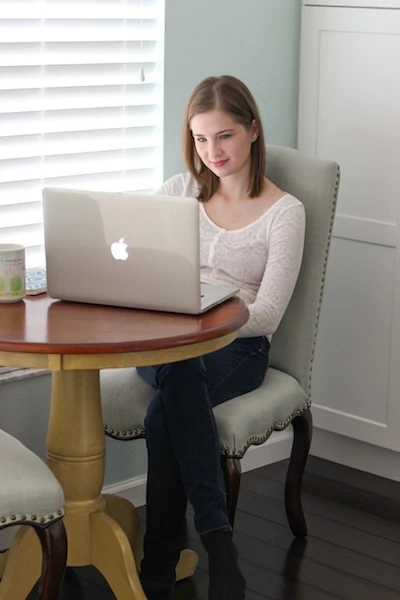 I hope my experience will give you a boost up to what I already learned and you won't have to start at the very bottom of the ladder, scratching your head without having a clue where to start. In the beginning, I sometimes was so overwhelmed and felt like my brain would go up in smoke. Let's clear the air together. You've got this!
1. Register your domain name.
This part is both easy and hard. Registering your name is very simple, there are many websites that you can register your domain with, such as  I registered my blog with bluehost.com. Now I own olgasflavorfactory.com and I also went ahead and paid for the .net and .org sites too. Thinking of the name for your blog is the difficult part, unless you already know what you want it to be. Try to think of something that will be easy for your readers to remember.
Some other places to register your domain name are godaddy.com and hostgator.com.
2. Find a host for your blog.

For the first few years of blogging, we used bluehost.com as the site host.

If you use bluehost, registering your domain name (the first step that I talked about) will be free. Good deal! It worked really great, I loved how user friendly it was. Their prices are very affordable too. I would highly recommend it for anyone starting out blogging. With just a few very simple steps, you will have a blog and your own url address. Isn't that exciting?
 Once we started getting a lot of traffic to my site, we switched to mediatemple.net.
They made the transition very simple and without any downtime on the blog. When the traffic gets more congested, it's time to move over to a more powerful road, where there is more room and more lanes, so that you can get some speed and move forward:).
3. Choose a blogging platform.
I would definitely recommend using WordPress. You can either use the free version, wordpress.com, or the paid version on wordpress.org. You will have a lot more options if you use the paid option, which is self hosting, and gives you freedom to do whatever you want with your blog. If you use the free version, you will not be able to add any third party advertising and won't be able to customize your blog. Eventually, you will most likely have to migrate your blog from wordpress.com to wordpress.org and I want to save you the huge headache, so start out with wordpress.org.
4. Blog Design
I personally use the Genesis framework for the design of my blog. Genesis is a very solid theme, with tons of options. It is a 2 part system. Genesis itself is the "parent theme". There are "child themes", which give you so many different design options that are really easy to manage and customize.
Here's an awesome explanation from Amy Andrews about parent and child themes:
"The "parent" theme provides the main structure and the "child" theme allows design customization. Image you want to paint a beautiful piece of artwork to display in your living room. You have two choices. You can paint directly on the wall, or you can paint on a canvas." It's easy to fix something that's painted on a canvas instead of on a wall. The best thing about this, is that this system is perfect for professional designers and those without any experience, like me.
5. The Nuts and Bolts of Blogging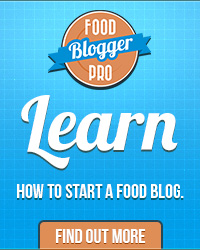 Now I want to introduce you to the best resource for blogging you will ever find, especially food blogging – Food Blogger Pro. I really wish it was available when I started blogging, it would have made my life so much easier. Bjork and Lindsay Ostrom created this website to help bloggers "start, grow and monetize" their food blogs. They have over 300 videos where they walk you step by step through everything that you need to know, like starting a food blog, building traffic, food photography and editing, social media and so much more. You will not regret getting this amazing tool; it will take your blog to the next level.
6. Food Photography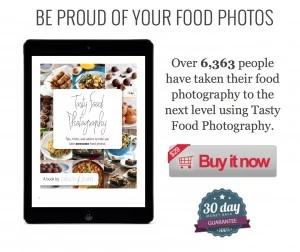 Photography is a pretty big deal with food blogging. I knew from the start that no one would make my recipes if the picture didn't look appetizing. I had absolutely no experience with photography, but after taking thousands and thousands of pictures, I've learned a thing or two. I also wish I had this tool when I started, but at least I have it now. This ebook, Tasty Food Photography by Lindsey Ostrom from Pinch of Yum, is the easiest that I've found to understand, since she breaks it down in easy to understand language and has lots of examples and practical applications.
Click here to view more details
Here are my favorite How To Start A Blog posts by other really successful bloggers: