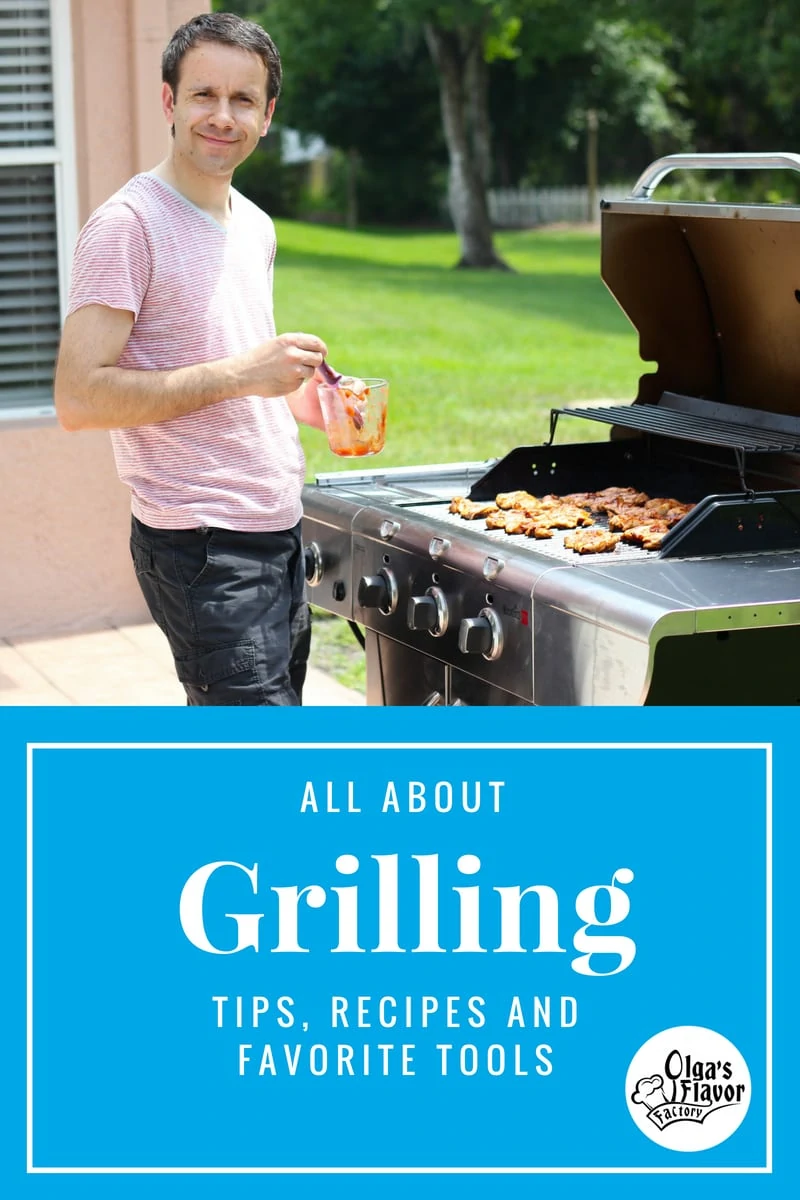 Now that summer is here, most of us are doing everything possible to keep the heat out of the kitchen. That's where the grill comes in really handy, since we can cook just about everything out there.  My particular favorite part about grilling is that it keeps the kitchen clean, in addition to cool, ha ha.
Since we live in Florida, we are the lucky ones who get to grill all year long. We love grilling in our family and we do it A LOT. I always get a ton of questions related to grilling, so I decided it was about time for a blog post answering all the most popular questions, such as what grill we have, how we clean it, recipes, tips and favorite tools.

 Our Grill:
We have the Char-Broil, TRU-Infrared propane gas grill. We haven't tested out tons of other grills, but we have been very happy with the one we have. One of the really great features is an infrared technology, which is supposed to heat up faster, more evenly and prevents flare ups.
How To Clean the Grill:
My husband does an amazing job at keeping the grill really clean. Whenever we start grilling, he always lets it heat up on high temperature for at least 15 minutes. The grill needs time to heat up and it will also burn off anything that is stuck to the grill grates and you can easily use a brush to clean it well.
Before putting the food on the grill, dip a wad of paper towels in oil, and go over the grill grates with the oil 3-5 times. This will clean the grill grates even more and coat the grates with several layers of oil, which will make them somewhat nonstick, helping to prevent food from sticking to the grates too much.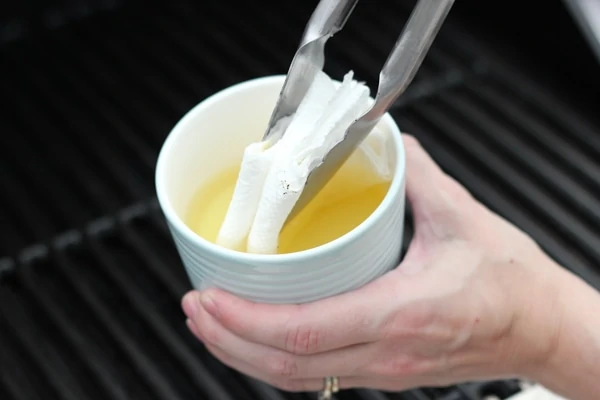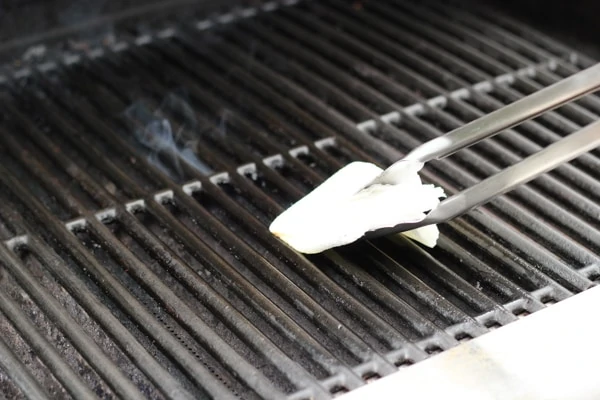 Getting a Good Sear and Keeping the Meat Juicy
In most cases, blot meat dry with a paper towel before putting it on the grill. If the meat was in a marinade, let excess moisture drip off. If you place it on the grill wet, it will start to steam and you won't get a good sear before the meat is completely overcooked.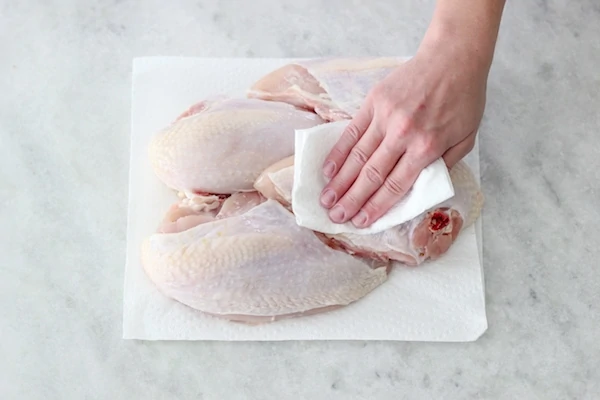 Give the grill plenty of time to heat up. If the grill isn't hot enough, you also won't get a good sear and the food will likely stick to the grill grates.
Secondly, don't fiddle with the meat and don't press on it with your tongs. Don't flip it over until you do get a nice sear and then the food should easily come off the grill. If you try to turn it when it's not seared, it will tear.
Use an instant read thermometer for meat! If you want it to be juicy, tender and perfect, the best way is to use a thermometer. Also, let meat rest for at least 10 minutes before cutting into it, so that the juices redistribute in the meat and won't immediately leak out when you cut into it.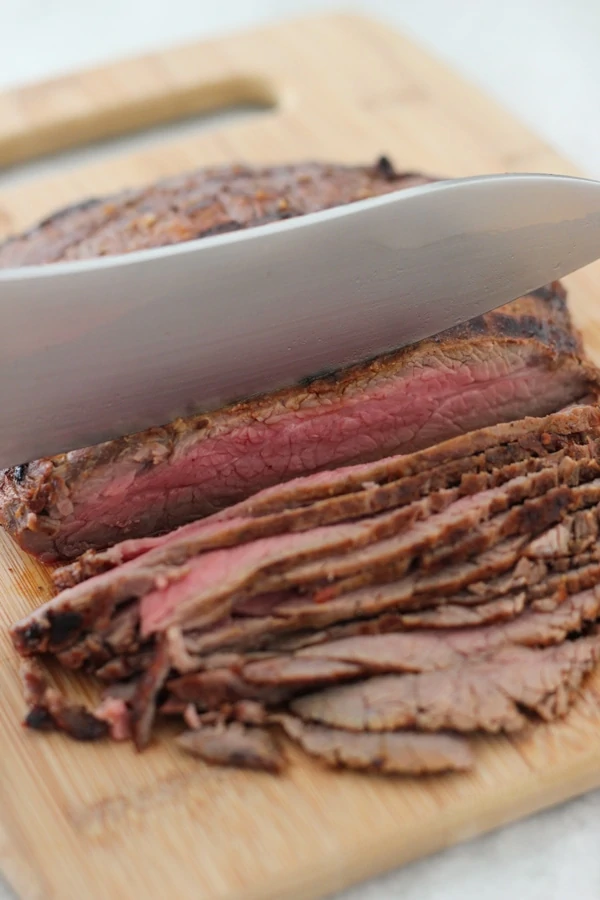 Favorite Tools:*
Grill Brush – I've already talked about how we clean the grill and this is the brush that we use. It has a detachable brush head that you can replace when it gets beaten up. It also doesn't rust, which is great. 
Tongs and Spatula
It's so handy to be able to move the food around on the grill with tongs and spatulas/turners that are longer than normal, since it will keep your hands further away from the heat.
Favorite Skewers – I've been on the hunt for the perfect skewers for a while and finally found the ones. We went through so many different kinds that were terrible before we found these. They aren't too thick and bulky, but are very sturdy and not flimsy at all. I wanted to have skewers that would be strong enough to hold things like meat without bending but also thin enough to hold delicate things like seafood and vegetables without mangling them.
These skewers also don't rust and there is no coating, which is great, because it won't peel and get into your food. We have the 12 inch ones, which we find are  plenty long enough for us, but if you want longer skewers, the exact same skewers are available in 14 inch lengths too.
Instant Read Thermometer – Take the guess work out of cooking by using an instant read thermometer. This one is less than $20 and I use it all the time. The best way to make sure that your meat isn't raw or overcooked is by using a thermometer.

Favorite Recipes:
Kebabs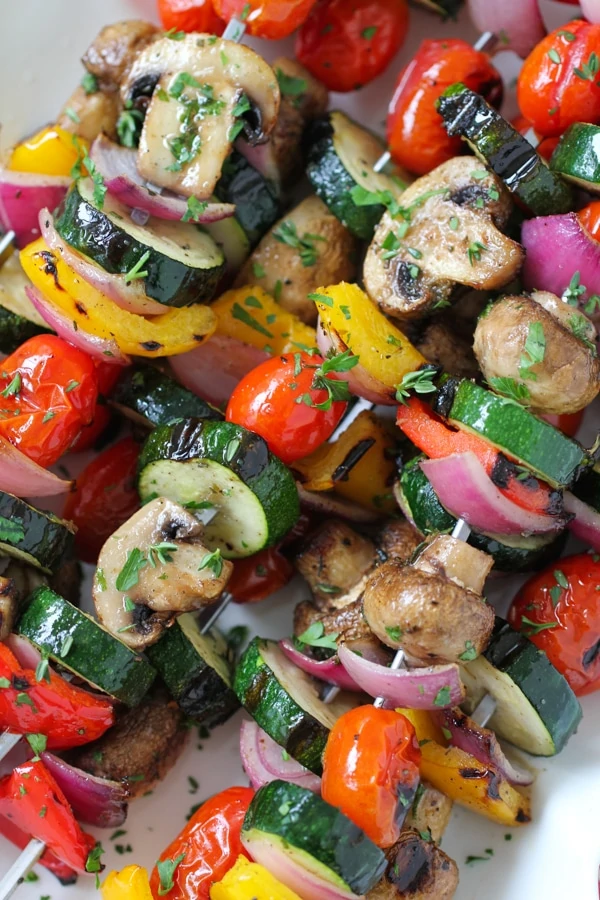 Steak, Mushroom and Potato Kebabs
Burgers
Grilled Turkey, Zucchini and Feta Burgers
Grilled Chicken
Grilled Boneless Skinless Chicken Breast (Lemon, Garlic and Herb)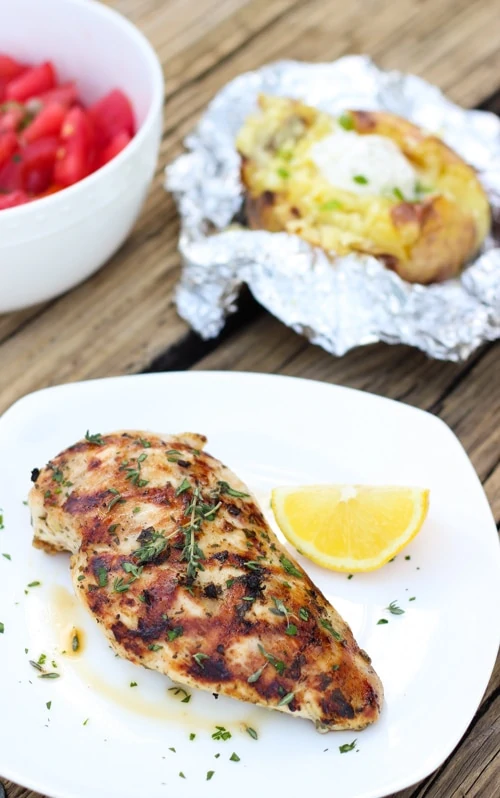 Cilantro Lime Grilled Chicken Thighs
The Juiciest Grilled Chicken Breast (bone-in, skin on)
Grilled Fish
Steelhead Trout – This is one of our all time favorite recipes ever, we make it both in the oven and on the grill. Use the same recipe that I posted for the oven, but put the fish on aluminum foil before putting it on the grill. You can also use salmon instead of steelhead trout.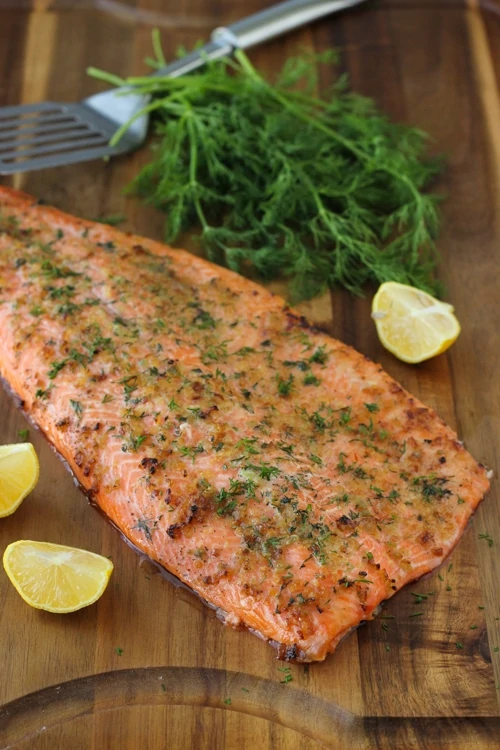 Grilled Baked Potatoes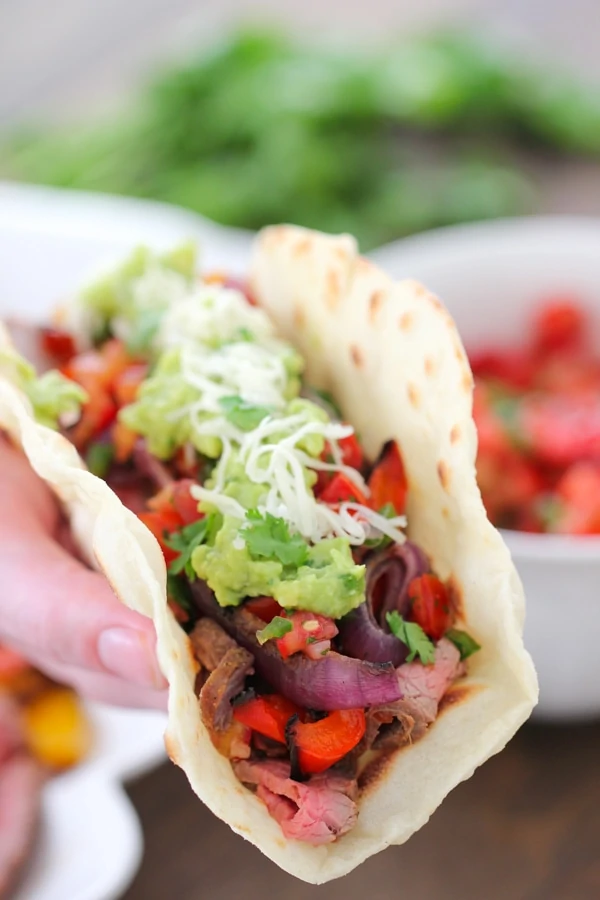 Grilling Videos
*Affiliate Links
Some of these products may be affiliate links. This simply means when I recommend a product or service and if you choose to purchase that product or service from my recommendation, I will get a small referral commission. Of course, this is at no extra cost to you. I really appreciate your support. Thank you!