Homemade Christmas Cookie Gifts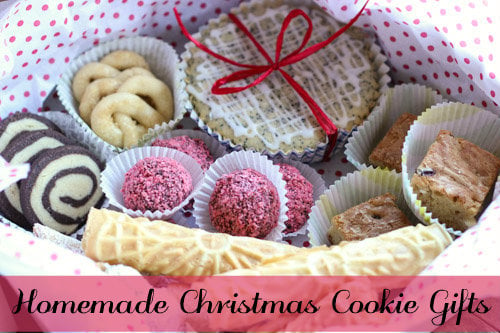 In my family, we love to share Christmas cookies with family, friends, co-workers and many others. This year was no exception, and I thought I'd share what I did with you, just to give you some ideas. I do it differently every year, this is just how I happened to do it this time. If you follow me on Facebook or Instagram, you already saw sneak peaks of my baking marathon:).
What I baked:
I didn't fill them, since they get soggy if not eaten shortly after. I love how they taste without the filling too.

I actually used strawberry wafers to dredge the cookies in this time, so I had pretty pink little cookies.




Pretzel French Sable Cookies 

Black and White Sable Cookies
The recipe for both of these cookies can be found at America's Test Kitchen. It IS a paid membership website, but this recipe is available for free for a limited amount of time.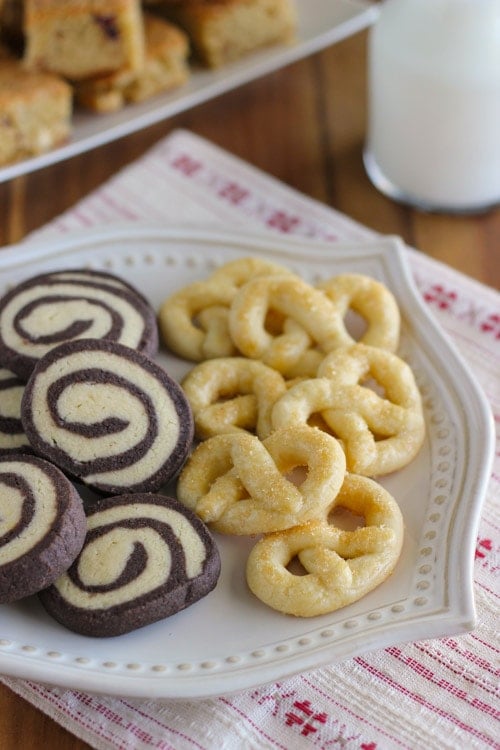 My kitchen was transformed into a bakery, and I was seeing cookies in my sleep:).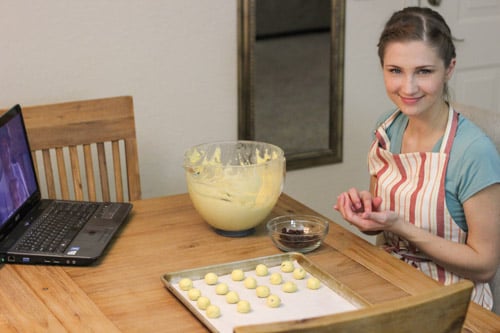 This year, I found these really convenient bakery boxes at The Container Store. They were the perfect size to store the cookies in and so convenient too. I'm a huge fan and I think I'll be using them again next year. You buy them flat and then fold them into a box. Very convenient to store. I'm considering buying some to have on hand to give baked goodies as gifts throughout the year. They have many other size options in the store as well. 
I bought a bunch of festive tissue paper and lined the boxes with it.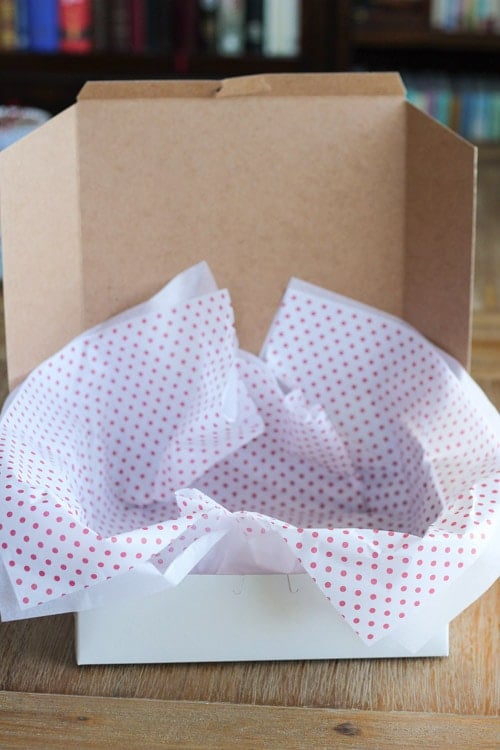 I have a large collection of cupcake liners that I bought on sale a few years ago at Michaels, and I placed the different varieties of cookies into liners.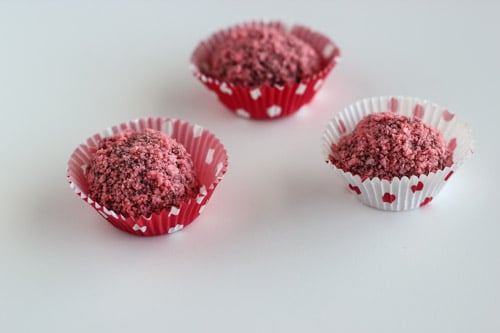 This time of year, you can find many kinds of holiday themed bags that you can use to place the cookies in also.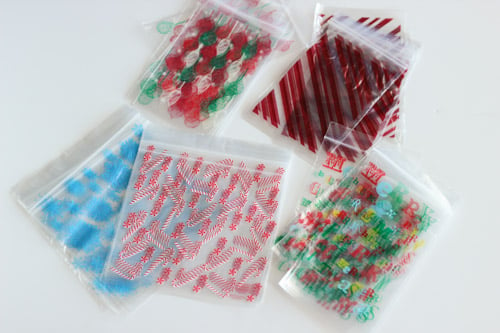 Other years, I would use a large and sturdy red plastic plate to put the cookies on and then wrap the plate of cookies in holiday themed plastic wrap and tied with a ribbon.
I also found these really cute labels at the same store. I just think they give just a nice personal touch to the box of cookies. The design of the label is absolutely in my style, elegant and sophisticated and not to cutesy:).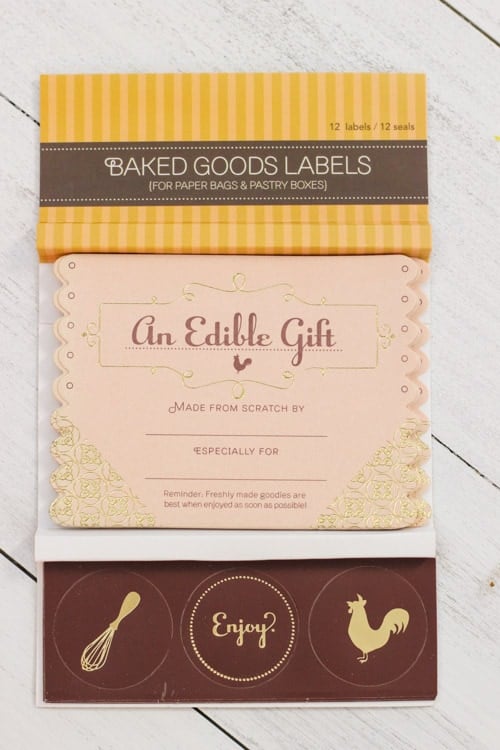 There are so many ways of presenting your homemade gift of the heart. The most important thing is that it's given with love and your best wishes.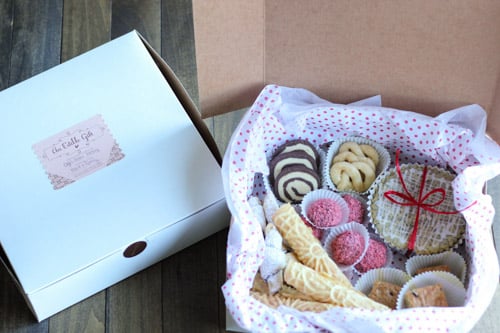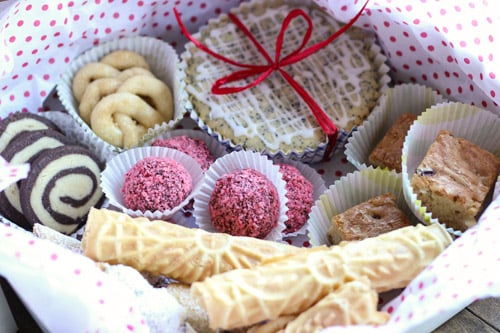 Here is a list of other cookie ideas that you can make. Between my mom, sisters and myself, we've made all of these to give as gifts for Christmas and they are a big hit. Of course, I don't have the recipe of all the cookies that we bake on the blog here, but I'm sure I'll be sharing more with you in the future.