How to Debone Chicken Thighs
Have you ever tried to debone chicken thighs? It is really easy and so useful for many different recipes. Removing the bone in the center of the meat will make the chicken so much easier to slice.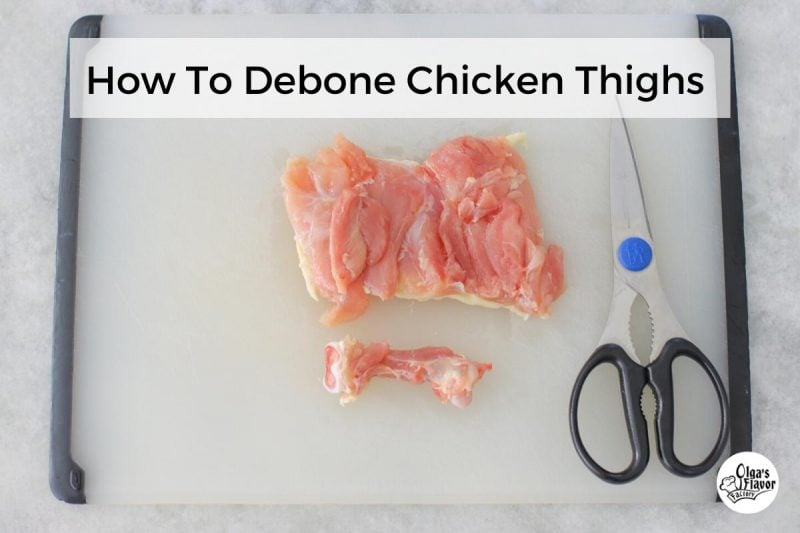 Learn how to debone chicken thighs with just a few easy steps. Chicken thigh meat is probably the most juicy and succulent part of the bird. Unlike chicken breast, it's practically impossible to overcook chicken thighs. You can use chicken thigh meat in countless dishes. It's also very affordable, which is a big plus, in my opinion.
In most stores, chicken thighs are not sold deboned. Besides, even if you do find some, it's not done very well, and you'll have to trim and clean it up at home anyway.
I've never seen chicken thighs deboned with the skin still attached, and I like to leave it on for many recipes. First of all, because I like the crispy skin. Second of all, even if I don't need the  skin for the dish, it's great to leave it on to keep the meat extra moist and juicy.
I debone chicken thighs often for stir fry recipes or for my Rice Stuffed Chicken Thighs recipe or Baked Teriyaki Chicken, or even for grilling chicken for Burrito Bowls.
How to Debone Chicken Thighs
It's actually very easy to debone chicken thighs in the home kitchen. Kitchen shears/scissors are best for the job, but you can use a paring or a boning knife.
Turn the chicken thigh over. Make an incision all the way down the bone. Keep cutting the meat on both sides of the bone.
Cut off the cartilage on the top or bottom of the bone and cut all the way across underneath the bone, which will cut the bone off completely from the meat.
I like to trim the chicken thigh and cut out any pockets of fat and other unsightly things.
If you don't need the chicken skin for your recipe, remove it as well.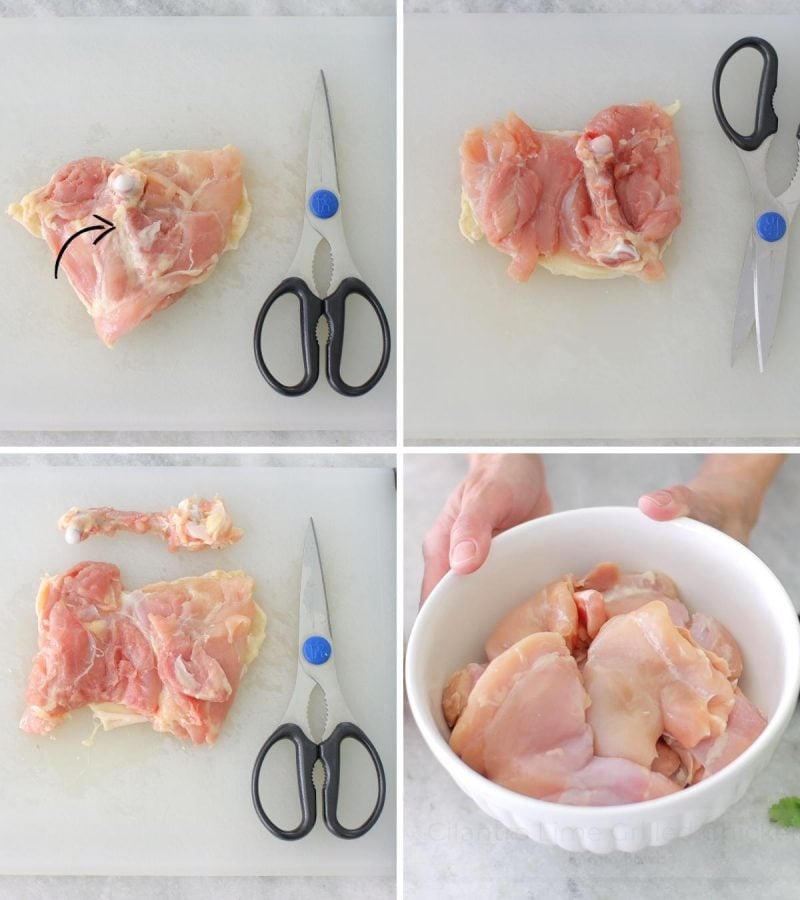 There you have it – a trimmed chicken thigh with no bones ready to be used in many recipes.
Recipes