Cuts of Meat and How To Cook Them – Beef
Have you ever stood in the meat department at your local grocery store and felt overwhelmed with the huge variety of meat to choose from?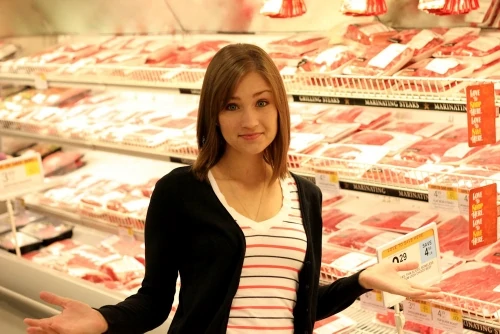 It's even worse when you bring that beautiful slab of meat home and don't know how to approach it. Should you cook it low and slow or quickly over high heat?
In this post, I'll do my best to shine a light on this broad topic, and next time you go grocery shopping, you won't be intimidated at all. Bring it on!

I started to write about both beef and pork,  but there are SO MANY different cuts, the post was too long. I divided them into 2 separate posts. Hopefully, this will make it more user friendly for you. I'll talk about pork and poultry next time. Unfortunately, I don't know anything about lamb, since I simply don't make it very often.
Beef
You can also roast a beef brisket in the oven, but of course, you'll need to cook it for a long time, on low heat, and with some flavorful liquid. Brisket can also benefit from marinating. If you've ever had a corned beef sandwich, guess what? It's from a brisket! Corned beef is made tender from a salt curing process.