Place the fish skin side down on a cutting board. If you are right handed, placed the narrower side of the fish on the right. (Of course, you would do the opposite if you are left-handed). With a sharp knife, make an incision in the corner of the fillet, creating a flap.
With your left hand, take a firm hold of the flap and hold it taut while you hold the knife almost parallel to the board and carefully cut the fish fillet away from the skin. I am just holding up the fillet from the skin to demonstrate – while cutting, the knife needs to be almost parallel to the board.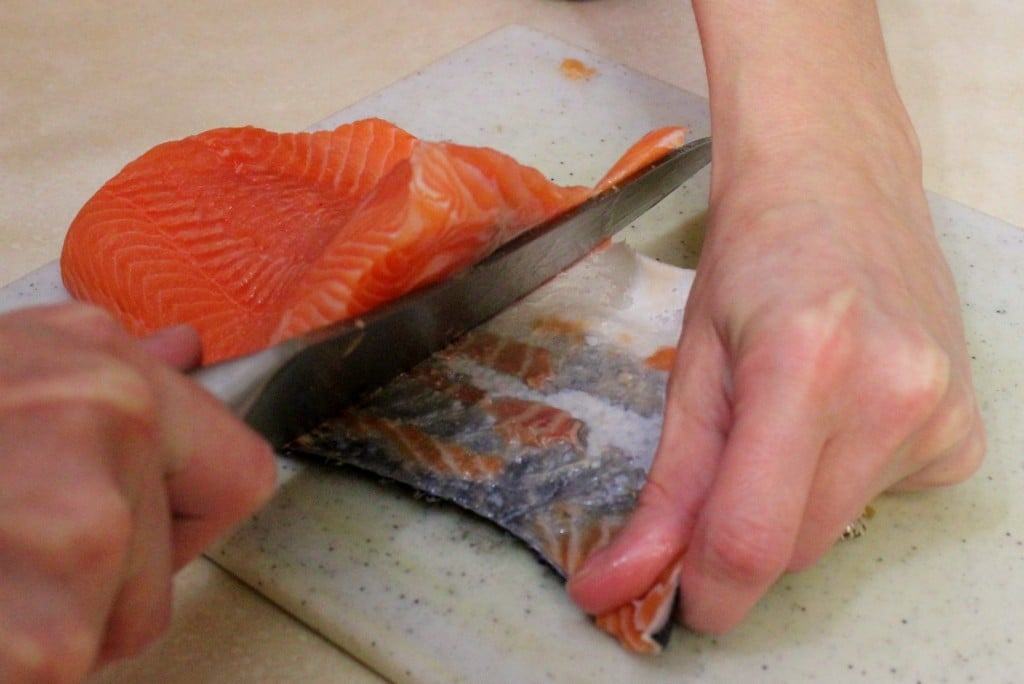 It should easily be cut off in one piece.