Life in Tampa Bay Florida
My family and I have lived in Tampa Bay, Florida for more than a decade. We share our favorite places to visit, what we enjoy about life in Florida and answer your questions about the heat, humidity, alligators, hurricanes and more.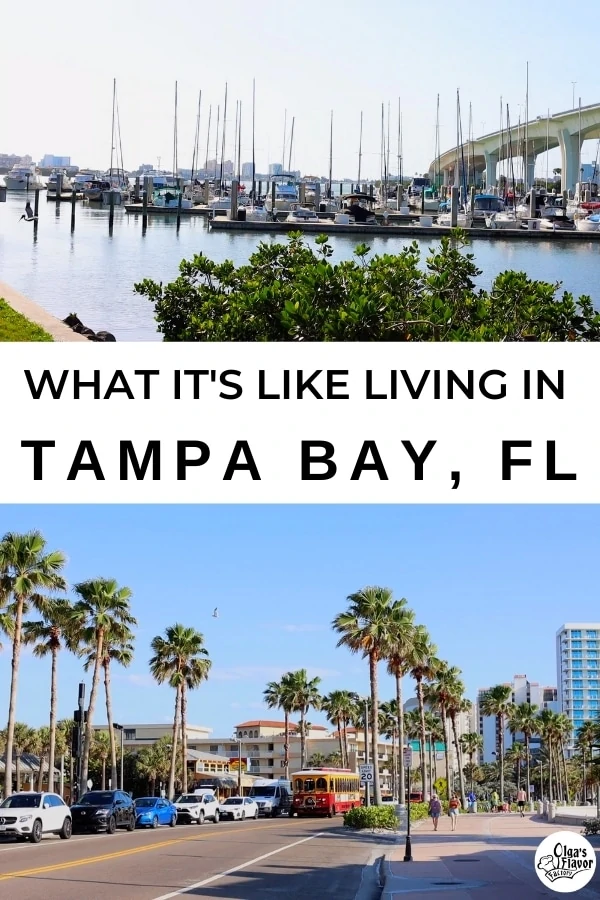 Even though this website is dedicated to food and home life, one of the top questions I get regularly is about our life in Florida. I love showing you a glimpse of our beautiful Sunshine state in my pictures, videos and social media, so I'm happy to give you more details here.
My husband moved to Florida with his family in 2004. After we got married in 2006, I moved here too and we have lived here ever since. We love the weather (most of the time!), the sunshine, the tropical views all around us and so much more.
Watch the Video About What It's Like Living in Tampa Bay Florida:
Video Timestamps:
00:00-01:33 Into – how long we've lived here and how we came to FL
01:34 Life in Florida, living regular life here, where we vacation
02:38 Some of our favorite things about Florida, describing the Tampa Bay area
07:05 What's the best time of year to visit Florida?
07:35 Summers in FL (weather, heat, rain)
09:29 How we deal with heat and humidity?
11:21 Weather the rest of the year
16:33 Hurricanes
21:07 Gulf of Mexico vs east coast of FL
23:32 Main Attractions of Tampa Bay
26:05 Downtown areas of Tampa Bay
29:16 Bugs, Snakes, Alligators
32:43 What's a good area to buy a house?
35:18 Schools
37:29 Churches
Favorite Things About Florida and Tampa Bay: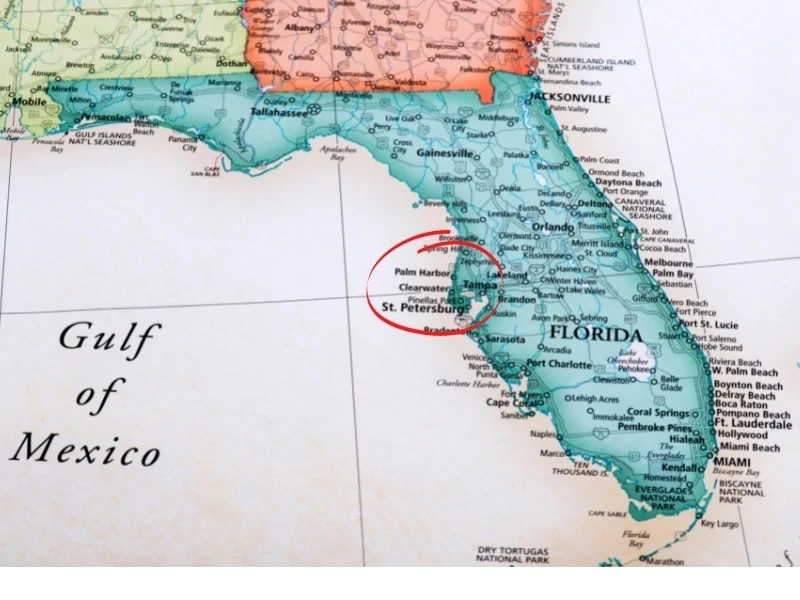 We live in Tampa Bay, which is on the west coast of Florida. To protect the privacy or our family, we WILL NOT share the city where we live, but needless to say, we're familiar with this area and all the surrounding cities.
What we love about living in Florida is that most of the year, we have the perfect weather. Summer can be brutal, but autumn, winter and spring are amazing. Weather in the 70s, clear blue skies, tropical views all around and living on the coast means that we are surrounded by water which is stunning. We are near multiple beaches within 30 minutes, so there are lots of choices.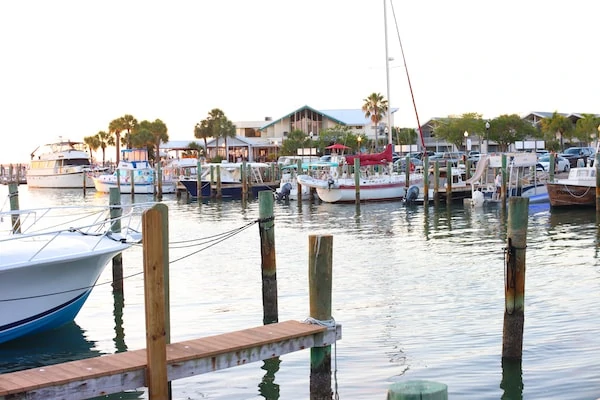 Living on the coast also helps to regulate the temperature. The breeze from the gulf helps to bring down the heat a few notches and is much more bearable than some areas of Florida that are more inland. Plus, we can cool off in the water, which is all around us, so even if we don't have a pool, we can enjoy the beach anytime.
Since we live here, we still have regular life responsibilities, work, school, and other mundane tasks, so we aren't on a year around vacation. We don't spend time on the beach every day. However, I love that there are so many options of things to enjoy any day of the week. After a day of work, we can spend the late afternoon and evening at the beach on a Wednesday night, feel like we're on a tropical vacation for a few hours and be home in 30 minutes.
We also can take a long weekend and explore other parts of Florida – there are so many to enjoy too.
Cities and Downtowns of Tampa Bay: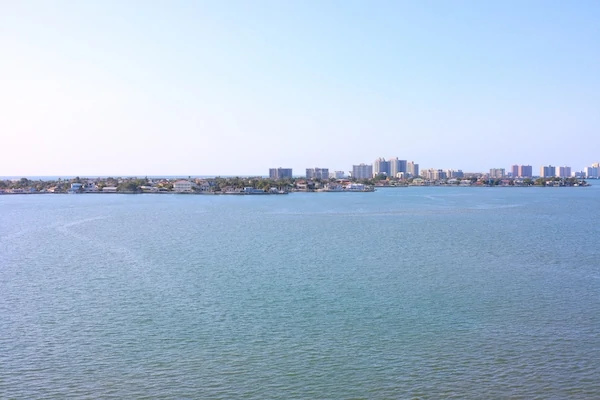 Tampa Bay is a populated area and the cities and towns along the coast flow together without any breaks in between. The biggest cities are Tampa, St. Petersburg and Clearwater with many smaller cities and towns in between.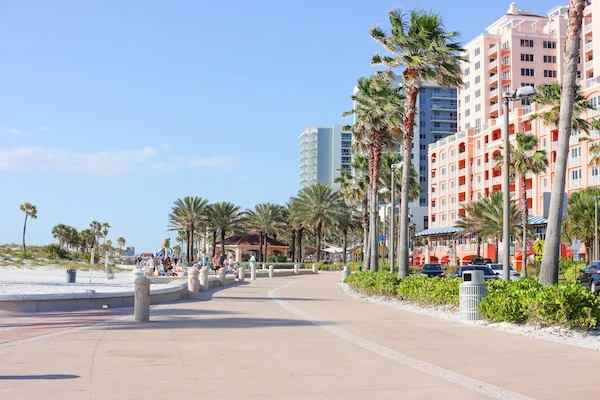 We really enjoy visiting the downtowns, walking thought the streets and parks, visiting restaurants, museums, farmer's markets and libraries. It's so enjoyable to stroll and enjoy the views, stop to get some food, go on bike rides or car rides.
Tampa
St. Petersburg
Clearwater
Dunedin
Tarpon Springs
Safety Harbor
Palm Harbor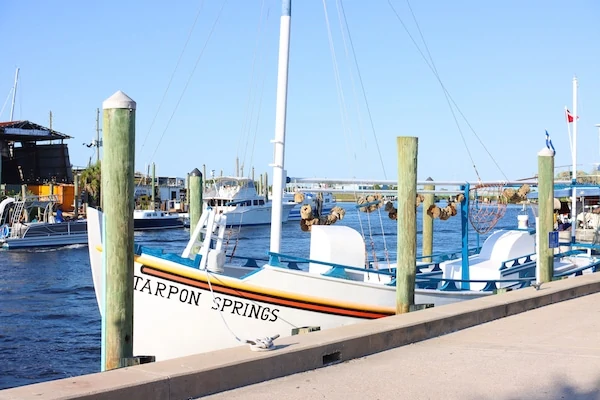 Beaches: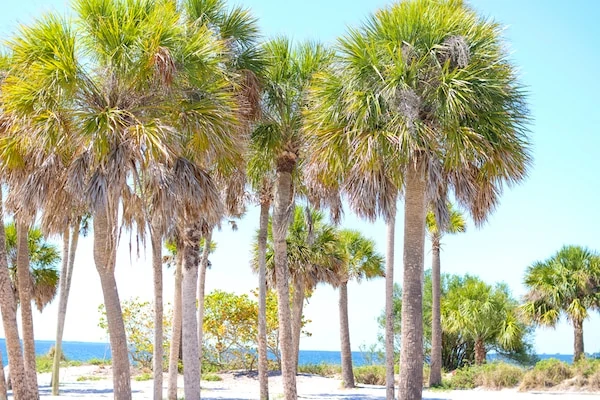 The gulf coast beaches have much calmer waters than the east coast. The waves rarely get to be very rough. The beaches are sandy and there are several that have white sand. The more north you go, the more shells and rocks the beaches will have and the less clear the water. The beaches that are more south have very fine white sand and really blue, clear water. Most public beaches have access to restrooms and a place where you can rinse off when you leave the beach so you're not bringing tons of sand in the car.
Clearwater Beach
St. Petersburg Beach
Indian Rocks Beach
Honeymoon Island
Madeira Beach
Redington Beach
Anna Maria Island
Fort DeSoto
Tampa Bay Attractions: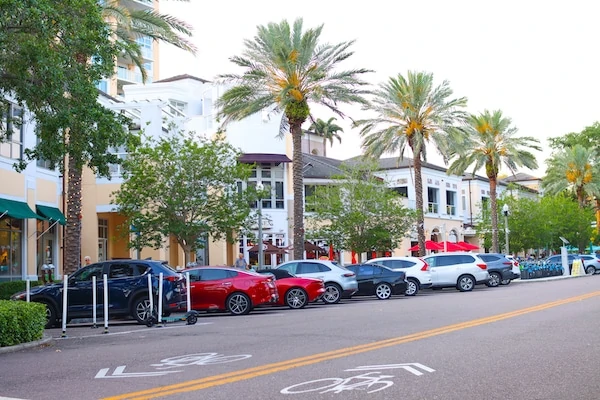 Busch Gardens
Adventure Island
Glazer Children's Museum
Clearwater Marine Aquarium
Tampa Aquarium
Ferry ride from St. Petersburg to Tampa
Farmer's Markets: St. Petersburg, Dunedin – closed during the summer months
The Riverwalk
Armature Works
Zoo Tampa at Lowry Park
A few hours away: Legoland, Disneyworld
Recommended Restaurants:
Bob Heilman's Beachcomber (Clearwater Beach)
Island Way Grill (Clearwater Beach)
Guppy's (Indian Rocks Beach)
Cali (St. Petersburg)
Armature Works (Tampa)
Eddie and Sam's N.Y. Pizza (Tampa)
Dio Modern Mediterranean (Tampa)
Frenchy's (Clearwater Beach and Dunedin)
The Library Restaurant (St. Petersburg)
Columbia Restaurant (Clearwater Beach and Tampa)
Salt Rock Grill (Indian Shores)
Engine No.9 (burgers and wings) (St. Petersburg)
Bern's Steakhouse (Tampa)
Positano's Ristorante (Palm Harbor)
Mystic Fish (Palm Harbor)
E&E Stakeout Grill (Bellair Bluffs)
Bascom's Chop House (Clearwater)
Freda's Cafe and Bakery – best cakes and pastries (Largo)
Hotels/Resorts:
Since we live here, we don't stay in hotels or resorts. We explore this area while sleeping in our own beds at night:). When we go on extended vacations, we usually go out of state, so I don't have any to recommend from personal experience.
Disclaimer: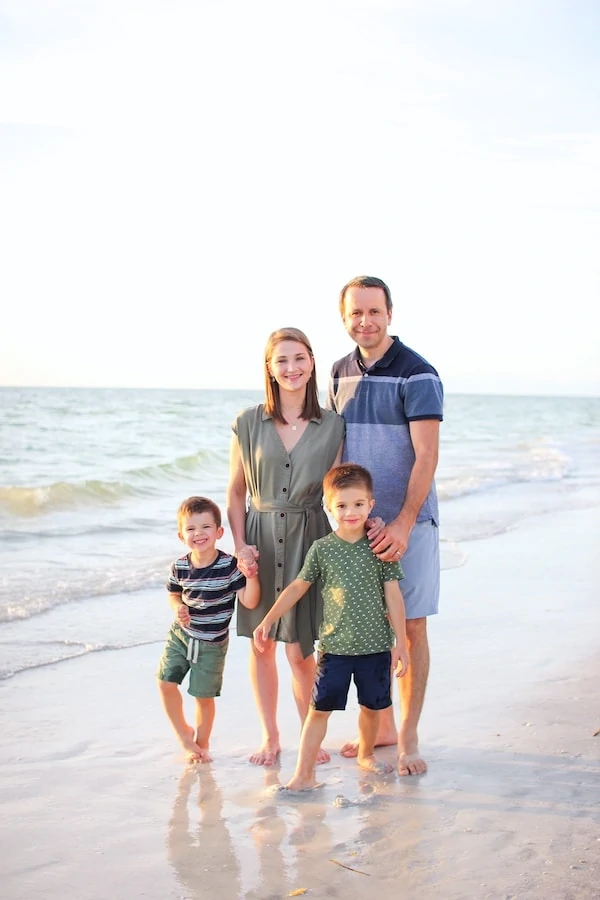 Everything that we shared is OUR OPINION. You may have a different experience when you visit and/or move.
We enjoy living in Florida for the time being and raising our family here. We do miss the other seasons, but we have family living in other states so we still get to appreciate winter, spring and autumn regularly too. The past 15 years have been wonderful and we hope you enjoyed a glimpse of Floridian life through our eyes.