Pork Ruletiki With Mushroom Sauce – Свиные Рулетики с Грибным Соусом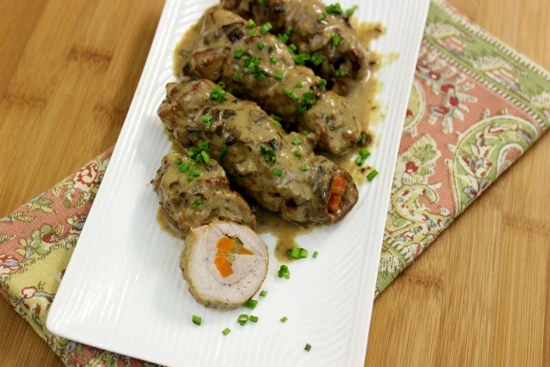 Pork tends to be very dry but if you choose the right cut of meat and the right cooking technique, you can have juicy, succulent meat full of bold flavor. Russians have an obsession with roulettes and rolls of all kinds. This is a very typical recipe, stuffing thinly pounded pork with carrots and pickles. Paired with a creamy mushroom sauce, this is a fantastic pairing, speaking to most Slavic souls. 
By browning the meat and then braising it in a mushroom sauce, the meat is so juicy and tender and soaks in the mushroomy goodness of the sauce.  I can picture myself in a peasant izbushka (cabin),getting ready to enjoy these ruletiki straight from the brick oven, but it looks so elegant that I think my ancestors would have honored this meal by serving it on holidays and weddings too.
Yields: about 10 small pork rolls
Ingredients:
1-1 1/2 lbs pork (boneless short ribs, or shoulder)
salt, pepper
ground coriander
1 carrot, peeled
2 pickles
kitchen twine
Sauce:
1 small onion, minced
1 oz dry porcini mushrooms
1 Tablespoon flour
1 1/2 cups of broth
1/4 cup heavy cream
1 heaping Tablespoon sour cream
Pour about 1/2 cup of boiling water over dry mushrooms. Allow them to stand for about 5-10 minutes, until the mushrooms have softened. Chop the mushrooms finely.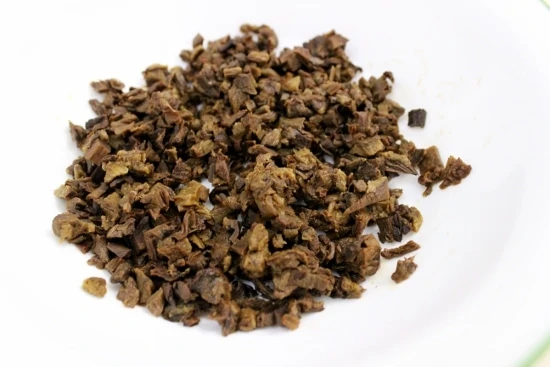 Drain the mushroom liquid through a paper towel or coffee filter and save. Set aside and prep the onion for the sauce as well.
Cut the pork into cutlets. Flatten with a meat mallet into thin cutlets, about 1/4 inch in thickness. Season on both sides with salt, pepper, ground coriander. I also like to use McCormick's Montreal chicken seasoning. Cut the carrot and pickles into 1/4 inch thick matchsticks, about 2 inches in length.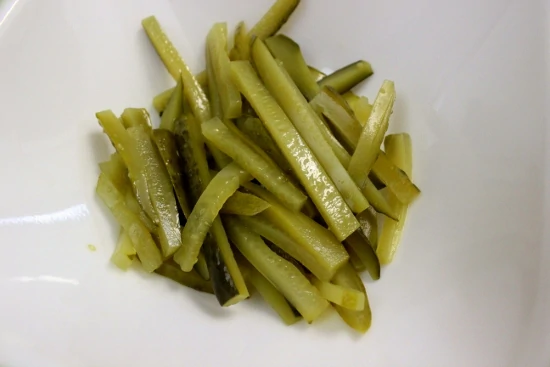 Place 2-4 pieces of carrot and pickles in the center of each cutlets.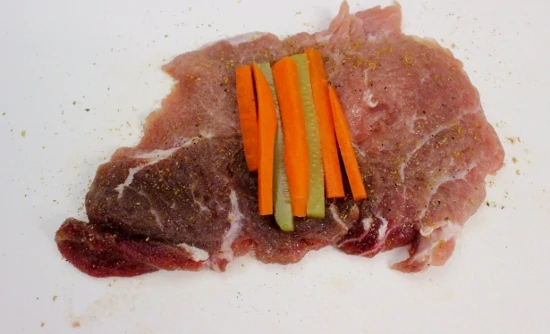 Roll up tightly, widthwise. Tie them up with kitchen twine.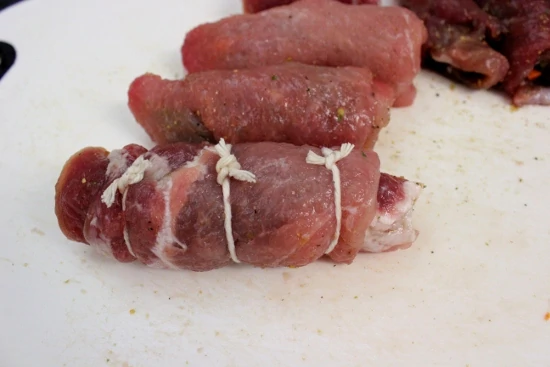 Heat 2 Tablespoons of oil in a skillet over high heat. Sear the pork rolls until brown on all sides.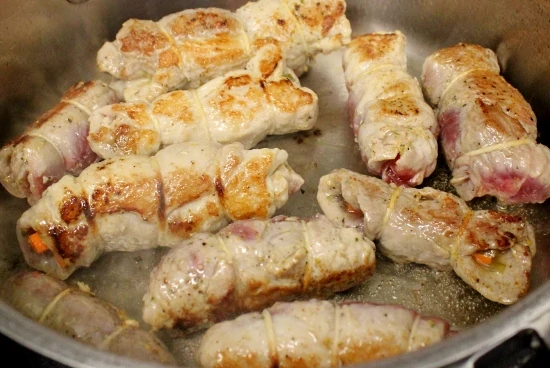 Set aside.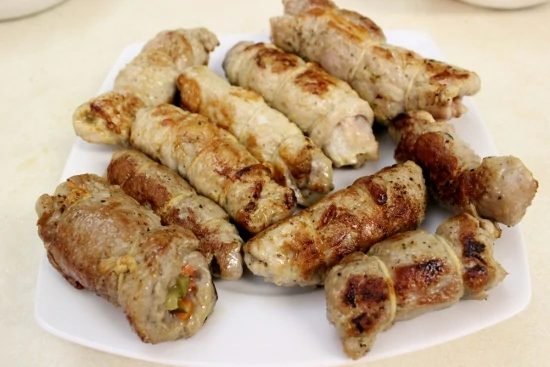 In the same skillet, melt 1 1/2 Tablespoons of butter. Add the onion, mushrooms, season with 1/4 teaspoon of salt. Cook on medium heat until tender, 5-7 minutes.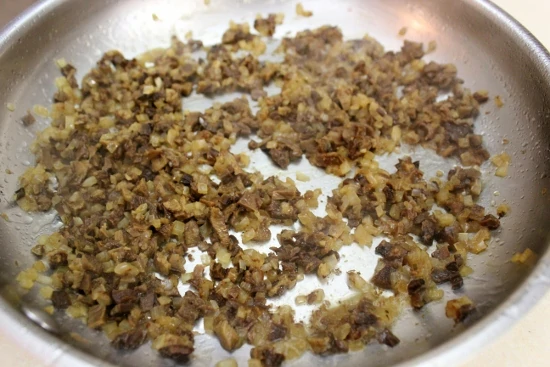 Add the flour and mix in until all the flour is incorporated.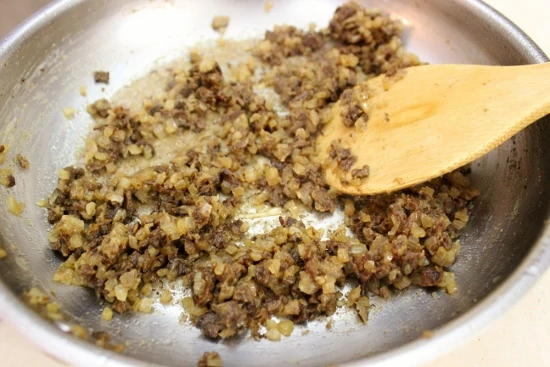 Add the broth and the reserved mushroom liquid, whisking constanly to prevent lumps. Nestle the pork ruletiki in the sauce, braise for about 20 minutes.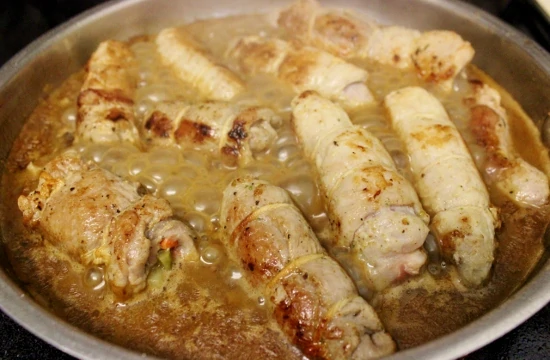 The pork will be really tender and juicy. The sauce will reduce and thicken into a velvety sauce. Add the heavy cream and sour cream off the heat.