Bourbon BBQ Chicken Cutlets – Куриные Отбивные с Соусом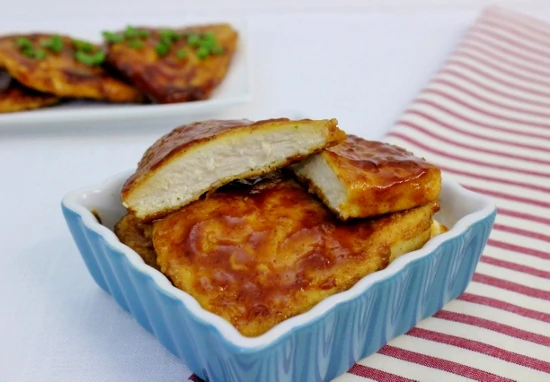 When you think of a family dinner, what comes to mind?
In the past, family dinners were an expected part of every home. These days, our world is a little different and a meal shared together with all the family members around the table has become a rarity. Instead of working together to prepare the meal, set the table and later clean up, so many of us grab something on the go or fix ourselves food on an individual basis.
What a shame.
Dinner is a place where you belong, a shared experience and a time when you can relax and be yourself.
One of the dishes that our family has enjoyed for dinner probably more than any other are these chicken cutlets. In fact, it's one of my brother, Mark's, favorite dishes. We have served this at countless events but mostly at family dinners. Everyone loves them.
The chicken is so juicy, it's hard to believe that it's chicken breast. Since it steams in the sweet barbecue and mild barbecue sauce, it makes the chicken even more tender. You can partially make it ahead of time for convenience.
What are some of your warmest family dinner memories?
Yields: 6 cutlets
Ingredients:
2 chicken breast halves
1/2 cup flour
1 teaspoon salt
1/2 teaspoon black pepper
1 teaspoon garlic and onion powder, each
1/4 teaspoom paprika and cayenne pepper, each, optional
2 eggs
Sauce: (There will be enough sauce for at least double the amount of chicken cutlets. I like to make extra and store in the refrigerator to enjoy with other dishes.)
Homemade barbecue sauce, or use 3/4 -1 cup store-bought sauce
2 Tablespoons bourbon Cut each breast horizontally in half.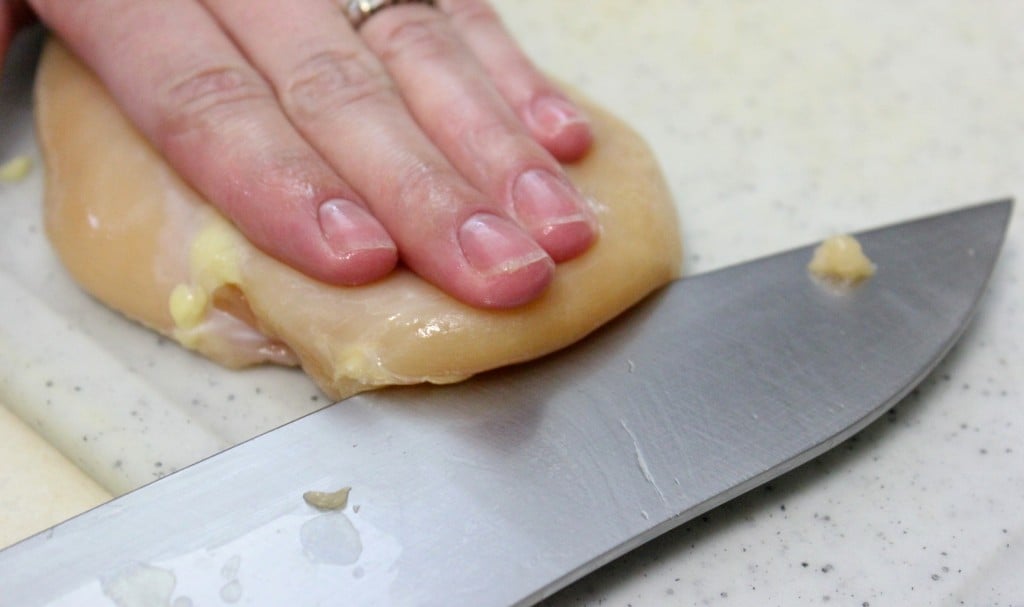 Cut the top part in half.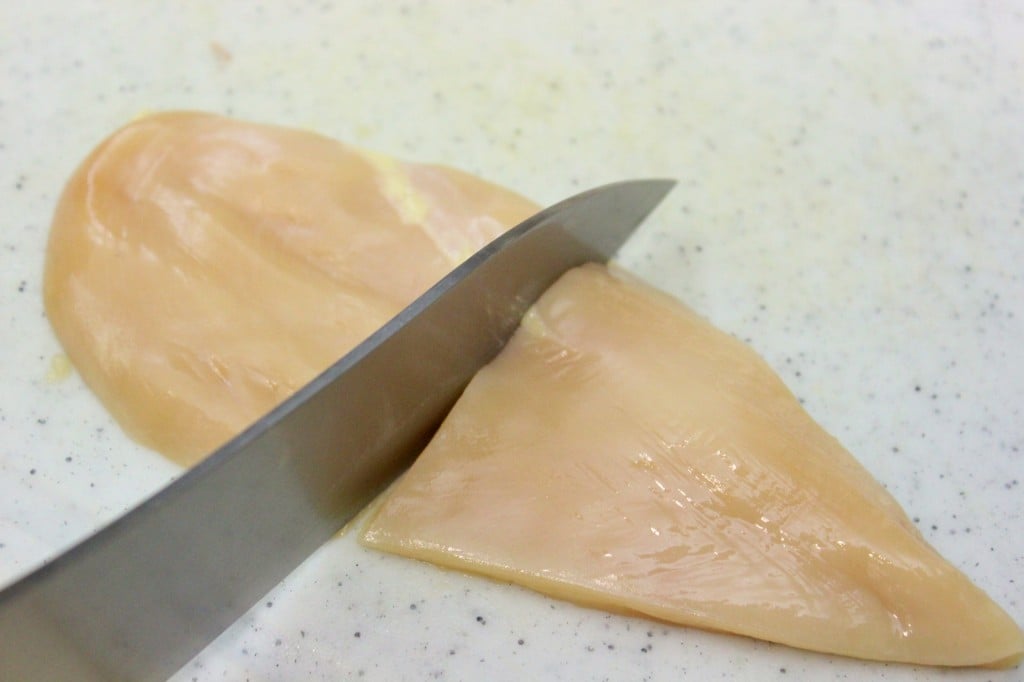 Repeat with the other breast. You will have 6 cutlets. If your chicken is larger, you may get 4 cutlets from each breast. If the cutlets are not even, cover with plastic wrap and pound into an even thickness.
Mix up the flour, salt pepper, garlic powder, onion powder, paprika, cayenne pepper in a pie plate (or any dish that is deep).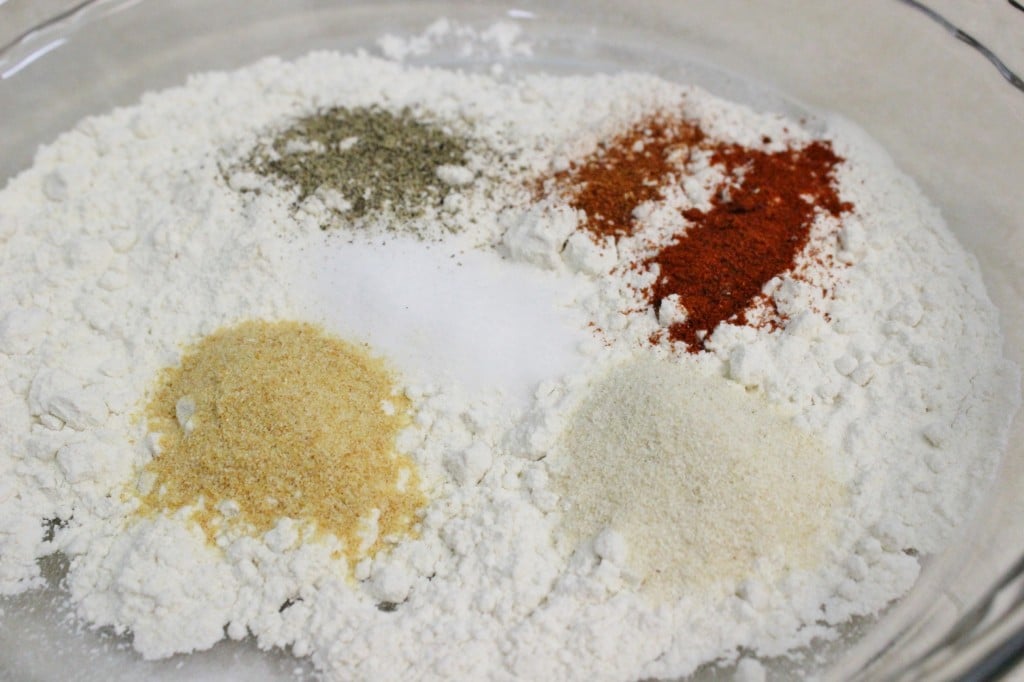 Beat 2 eggs is another pie plate or dish. Heat about 1 Tablespoon of oil in a nonstick skillet over medium high heat.
Dredge the chicken thoroughly in the flour mixture.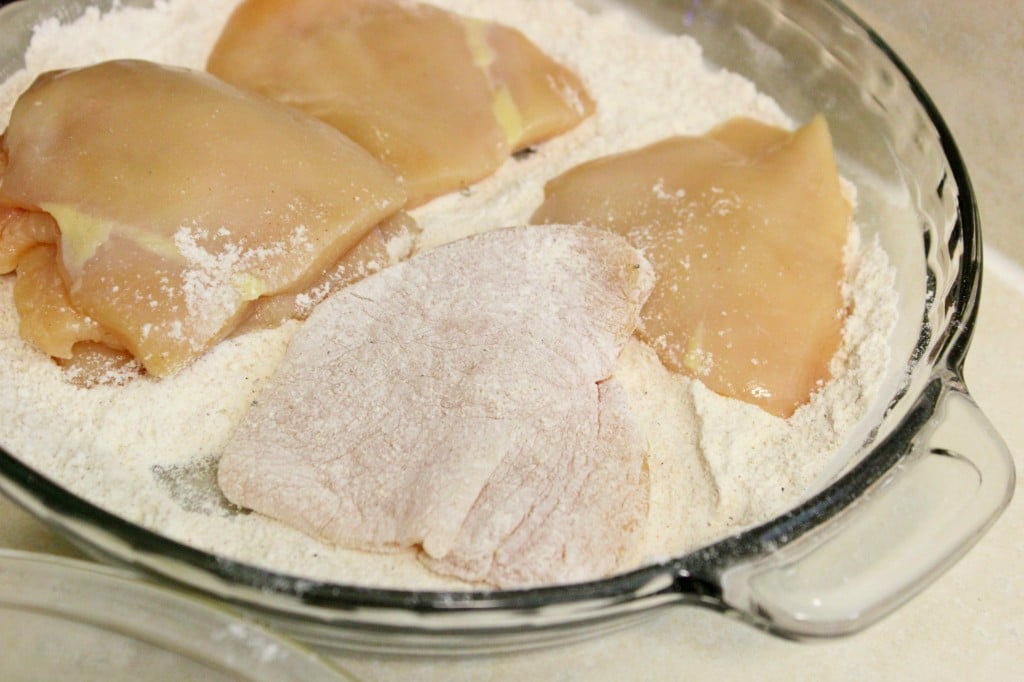 Dip in the egg wash.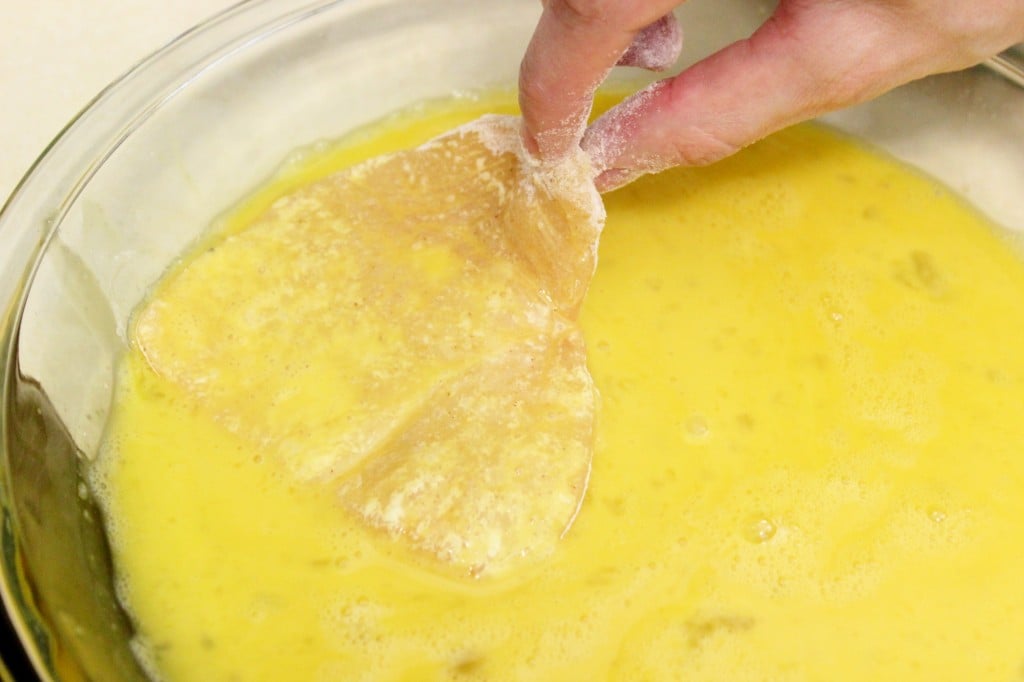 Immediately nestle in the hot oil.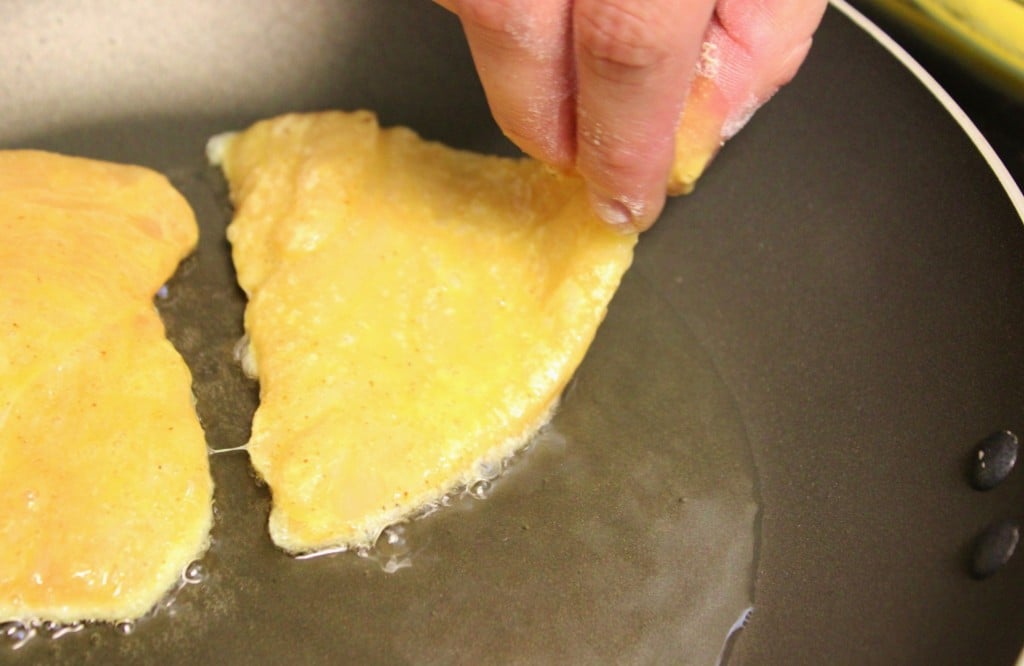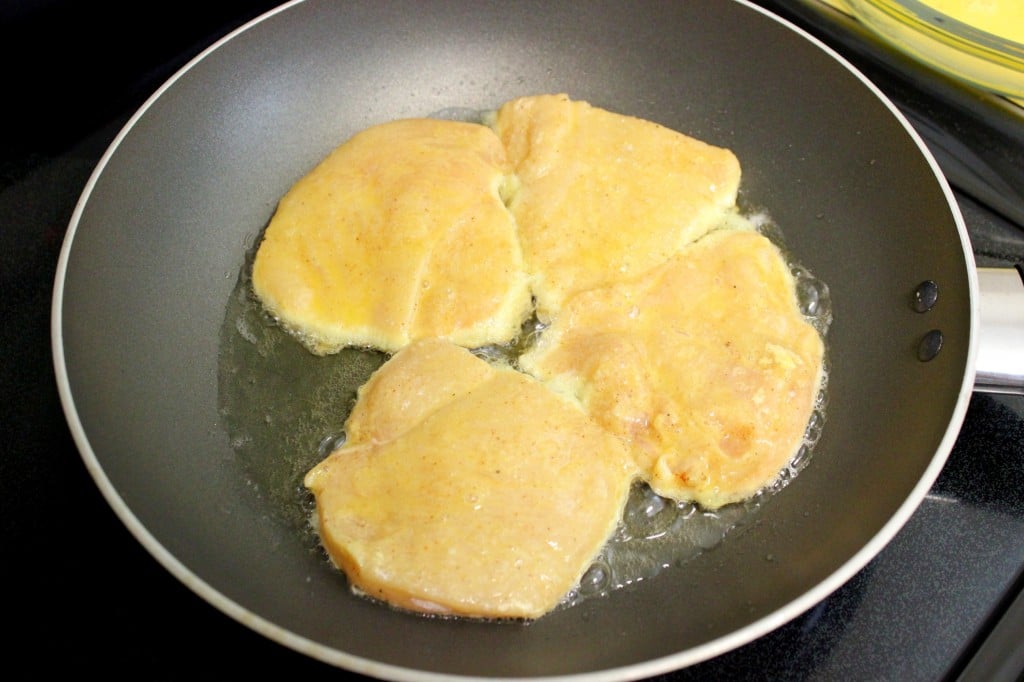 Cook the chicken about 2-3 minutes per side, just until golden.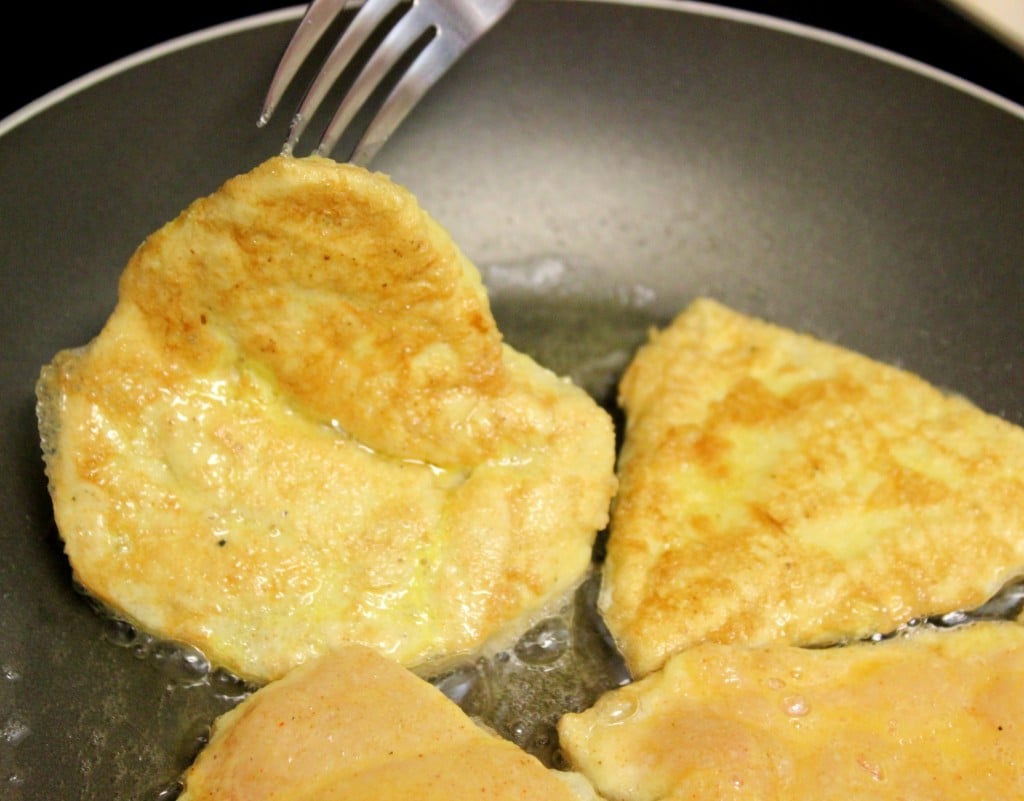 The chicken should NOT be fully cooked at this point. This is very important. If your chicken is not browning with 2 minutes, increase the temperature. The cutlets will continue to cook in the sauce, so don't overcook it.
Prepare the barbecue sauce. Add the bourbon. You can also use rum. The bourbon or rum add a sweetness and great flavor to the sauce, as well as thinning it out. If you prefer not to use either, you can substitute plain water, although it won't add any flavor. The main purpose of this step is to thin out the sauce and promote better steaming as the cutlets cook in the sauce. These chicken cutlets will be so juicy, moist and flavorful. Brush sauce on the chicken and place in a rimmed baking dish.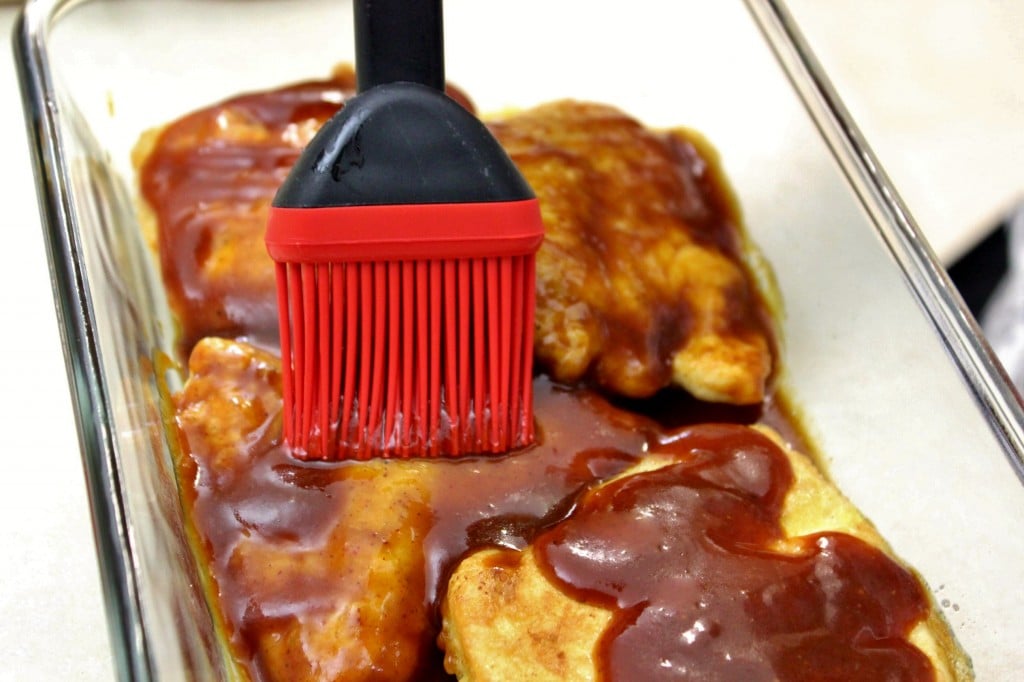 Cover with aluminum foil. Bake in preheated 350 degree oven for 10-15 minutes, just until cooked though. You can also cook the cutlets in the sauce in a saucepan or pot. Cover and cook on low heat until cooked through.
To make this dish ahead of time, prepare it all the way through except the last step of cooking it in the oven. If the chicken is cold, you will need to cook it longer to heat it through.