Fruit Puff Pastry Napoleons With Citrus Glaze
Summer desserts should be colorful, refreshing, light and fun. It's the perfect time of year to take advantage of all the fruit that's in season and incorporate all those delicious flavors into tasty treats.
The puff pastry dough bakes up into  hundreds of thin layers that are crunchy and feel as light as air, even though we know how much butter is in it:)! It takes about 15 minutes to bake – what a plus for summer baking, the less fuss, the better.
With a smooth a lusious cream cheese filling, and topped with sweet, juicy fruit, this is the ultimate dish for your next summer gathering, whether in your dining room or at a backyard barbecue, sandy beach picnic or a blanket at the park. I think the crowning glory of this dessert is the citrus glaze. It brightens and heightens all the flavors. Citrus makes everything better.
One of my cousins shared this recipe with my Mom and we've made it for many occassions. It takes almost no time at all to assemble, so you'll have more time for more important things, like swimming. You can even do most of the prep work ahead of time and take a few minutes to put the finishing touches on it at the last minute. You can bake the pastries and store them until you're ready to use them, make the filling and the glaze and refrigerate them also.
Yields: about 16 pastries
Ingredients:
1 large sheet of puff pastry  (I buy a big box from a restaurant supply store, where they are sold in large sheets, about 9 1/2 inches x 14 1/2 inches)
Filling:
1 (8 0z) package of cream cheese, softened
1/3 cup sugar
1/4 cup heavy cream
1 teaspoon vanilla
Fruit:
1 lb strawberries, hulled and sliced
3 kiwi, peeled and sliced
1/2 pint blueberries
Glaze:
1 Tablespoon cornstarch
1/4 cup sugar
1/2 cup water
1/2 cup orange juice (about 2 oranges)
2 Tablespoons lemon juice
Preheat oven to 400 degrees. Line a baking sheet with parchment paper.
Unthaw the puff pastry. Cut into approximately 2 inch x 3 inch rectangles.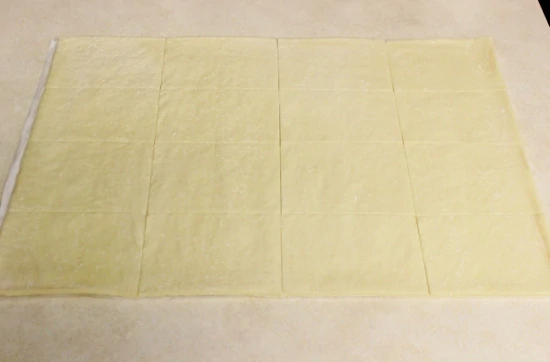 Bake on prepared baking sheet for about 15 minutes. Cool.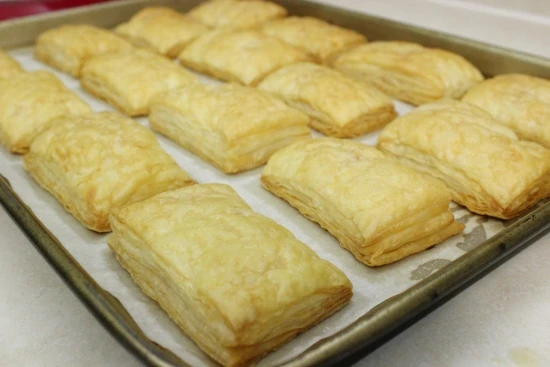 For the filling, in a chilled bowl and using a chilled whisk attachment, (I pop mine in the freezer for about 15 minutes) whip up the room temperature cream cheese with the sugar and vanilla.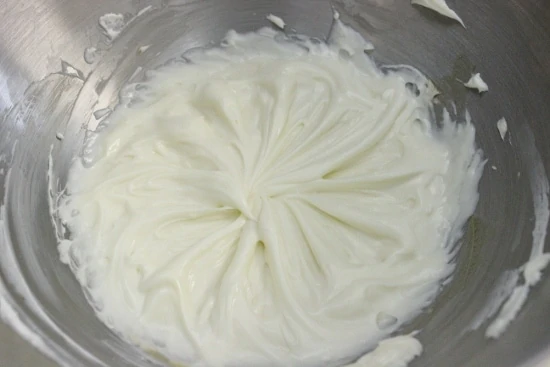 When it's an even consistency, pour in the heavy cream and whisk on high for a few minutes. Chill in the refrigerature until you're ready to fill the pastries.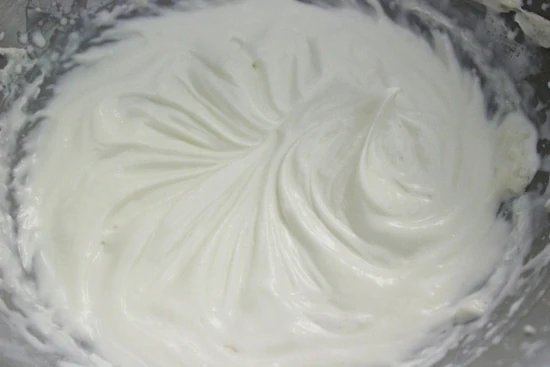 To make the glaze, in a small saucepan, mix the sugar and cornstarch.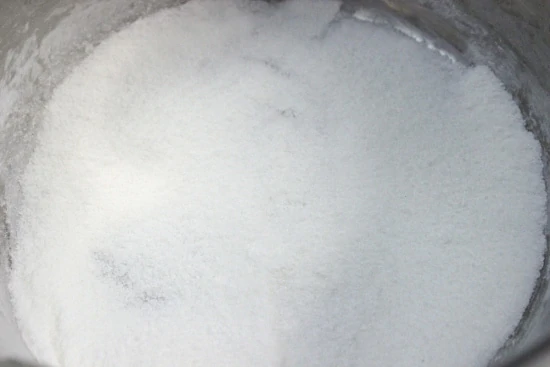 Add the water, orange juice and lemon juice, mix to combine.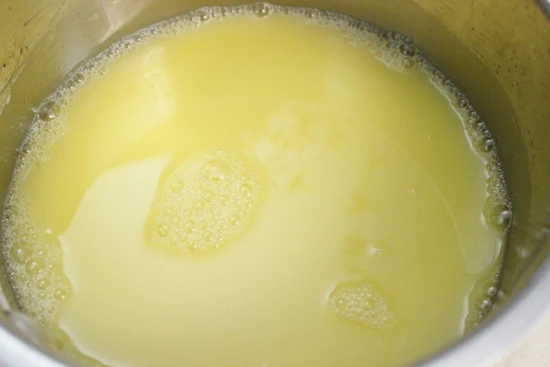 Bring to a boil, whisking frequently. Take off the heat as soon as the glaze thickens.
Cool and chill the glaze in the refrigerator. If you want it to chill quickly, pour the glaze into a bowl or liquid measuring cup, and set it  in a large bowl or a sink full of ice water. It will cool down in minutes.
To assemble the pastries, use a butter knife to help you separate each pastry in half horizontally. Pipe the filling in the middle of each pastry.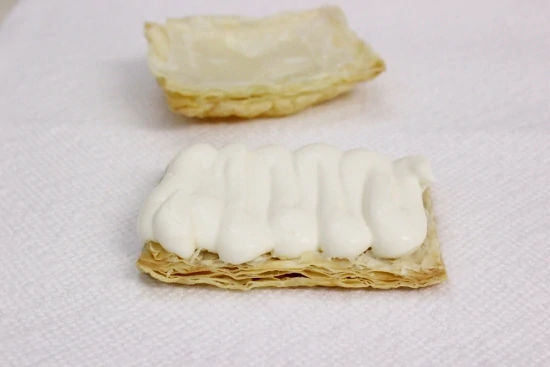 Place the sliced strawberries and kiwi and a few blueberries on top of each pastry. Drizzle the fruit with citrus glaze.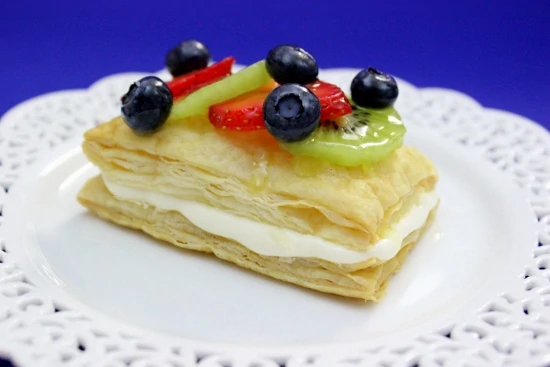 The pastries are best eaten right away, but you can make them up to 2 hours ahead of time and keep refrigerated. Or you can prep all the ingredients ahead of time and assemble right before serving. You can also make this dessert into a cake. Bake the puff pastry, separate horizontally in half, fill with cream cheese filling, top with fruit and drizzle with glaze. You can make the pastries into any other shape too. Use cookie cutters or biscuit cutter to make circles, stars, hearts, etc.