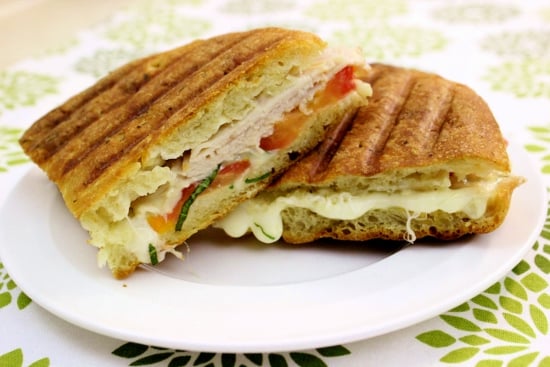 Panini sandwiches are great. Crunchy, warm and delicious, they can be served as an appetizer with tea or coffee, as a breakfast meal or even for dinner with a bowl of soup. As the sandwich is pressed and cooked, all the components blend together to form a great tasting mouthful.  This sandwich is the one I make most often. Turkey is paired with the typical Caprese salad ingredients - mozzarella cheese, tomatoes and basil. Delicious.
Yields: 4 servings (or 2, depending on how hungry you are)
Ingredients:
1 loaf focaccia bread, cut in half and then each half sliced horizontally
You can also use 8 slices of sandwich bread
1/2 lb. roasted turkey, sliced
Mayonnaise (enough to spread on each slice of bread)
4 slices of mozzarella cheese
2 tomatoes, sliced
1 1/2 -2 Tablespoons, basil, thinly sliced
olive oil, enough to brush on each slice of bread
Preheat the panini grill to medium heat.
Focaccia is a flat, dimpled Italian bread, with a crisp crust and airy on the inside. It's great for panini sandwiches.
 Spread the mayonnaise on each slice of bread.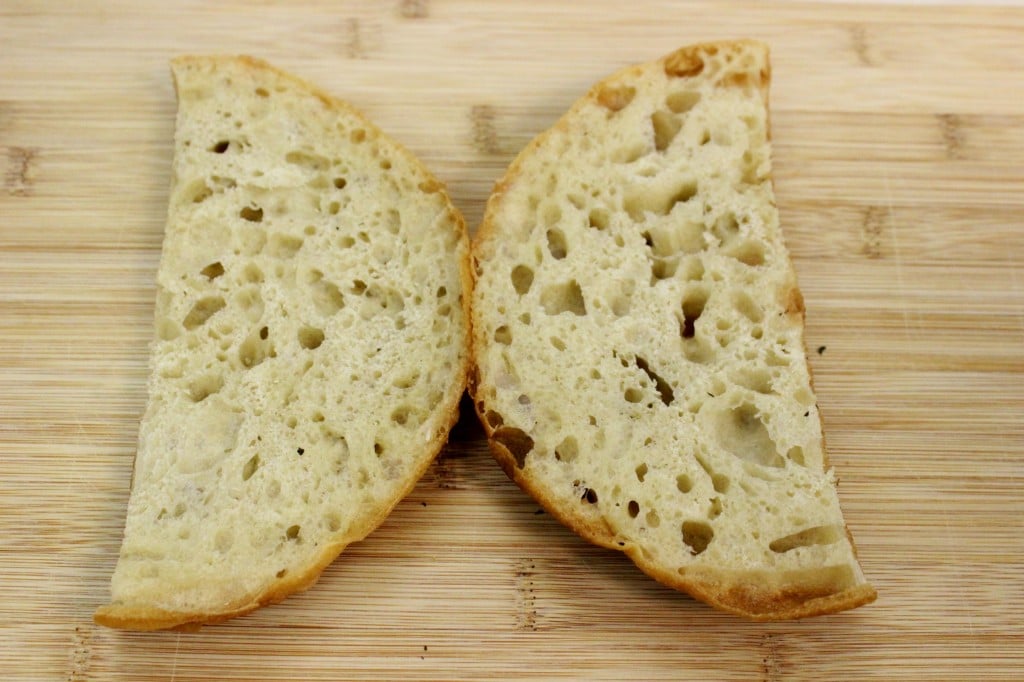 Place turkey on one side of the bread. Top with tomato and basil. Place cheese on the other slice of bread.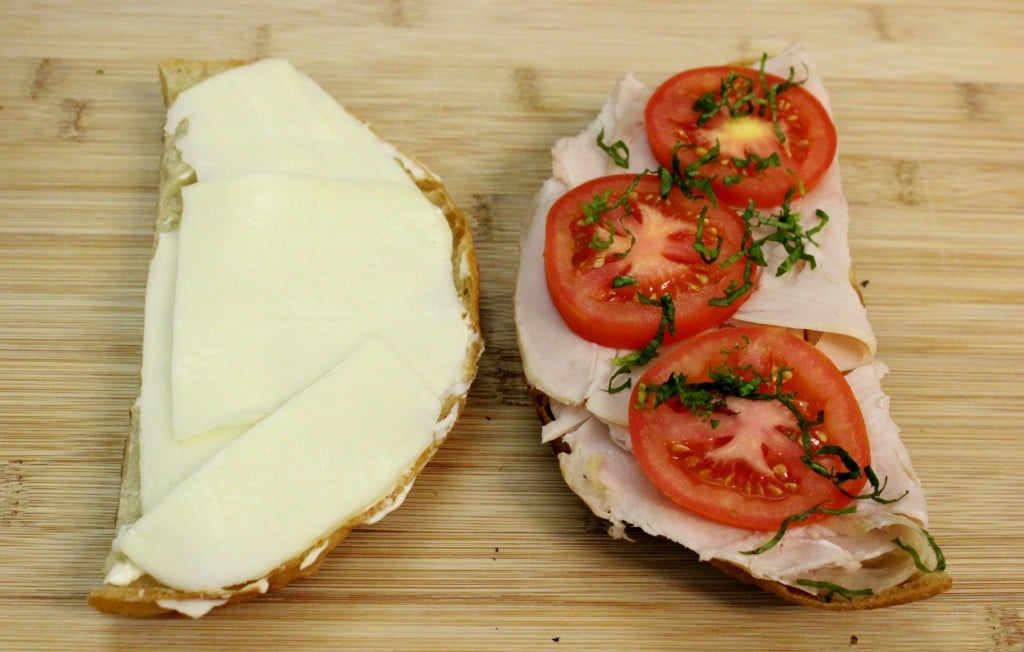 Place the bread with the cheese on top of the other half of bread. Brush each top of bread with oil. Grill the sandwich until cheese melts and the bread is golden. 
If you're using Focaccia bread, cut each sandwich in half.
You can also use a skillet if you don't have a panini grill, just use something heavy to weigh the sandwich down.