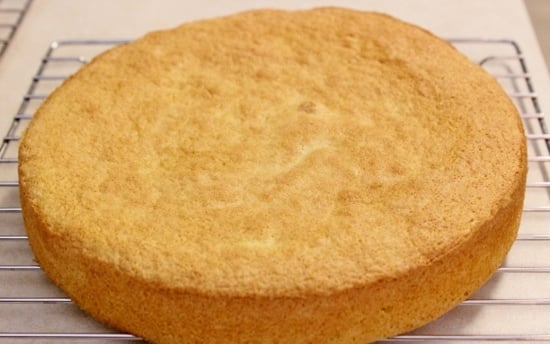 The sponge cake is a light and fluffy cake that serves as the foundation for many wonderful recipes. It's based on beaten eggs, sugar and flour. This is a recipe from Cook's Illustrated, and they call it Fool Proof  Sponge Cake. Not only does it turn out perfectly every time, but it also tastes great too, with a small addition of butter, milk and vanilla.
Yields: 2 (8 or 9 inch) round cakes
Ingredients:
1/2 cup cake flour
1/4 cup all purpose flour
1 teaspoon baking powder
1/4 teaspoon salt
3 Tablespoons milk
2 Tablespoons butter
1 teaspoon vanilla
5 eggs, separated and at room temperature
10 Tablespoons sugar
Preheat the oven to 350 degrees. Spray 2 (8 or 9 inch) round cake pans with baking spray and line the bottom with parchment paper.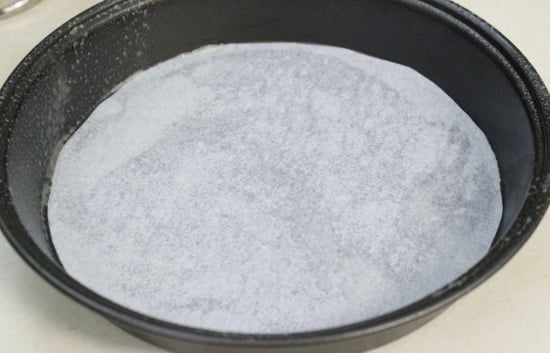 Whisk the flours, baking powder and salt in a small bowl to combine and set aside.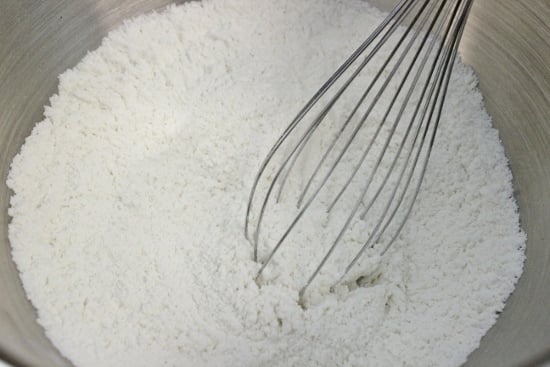 In a liquid measuring cup or mug place heat the milk and butter in the microwave until the butter is completely melted. Add vanilla, cover and set aside. 
Meanwhile, using a whisk attachment on a standing mixer or using a medium bowl and and hand mixer, whip the egg whites until stiff peaks form, adding 5 Tablespoons of sugar gradually. Set aside.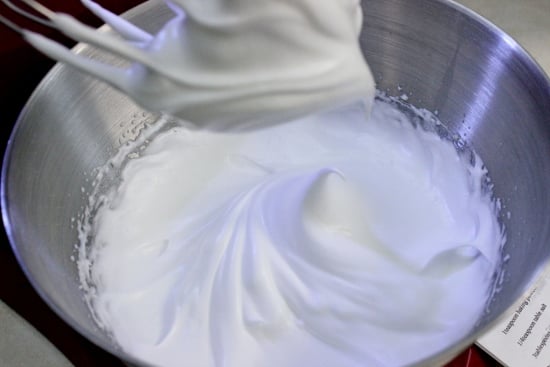 Repeat with the egg yolks and the remaining 5 Tablespoons of sugar, until pale yellow and thick.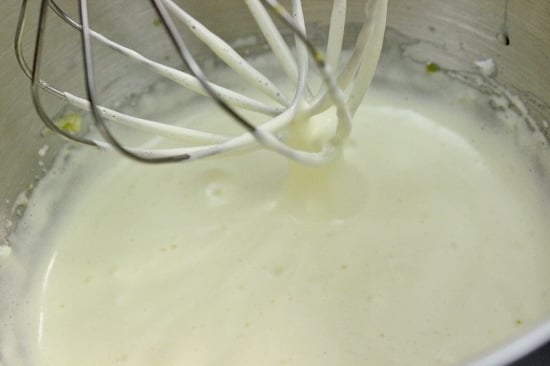 Using a rubber spatula, fold the egg whites into the egg yolks, being careful not to deflate the batter as much as possible.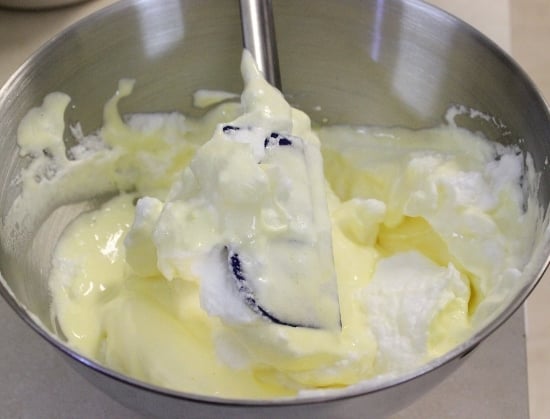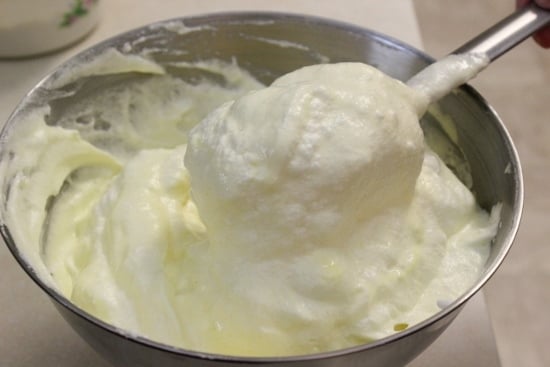 Sift the flour mixture over the folded eggs and gently fold in the flour also.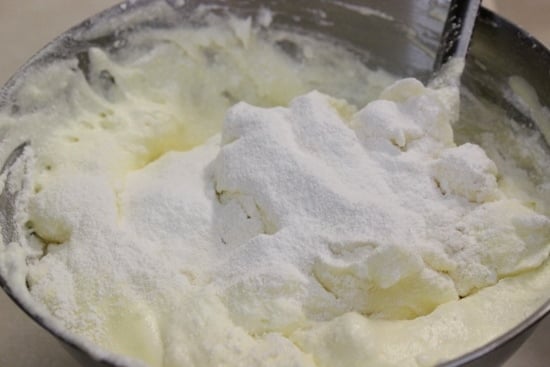 When there are still some remaining streaks of flour, pour in the warm milk and butter by the side of the bowl.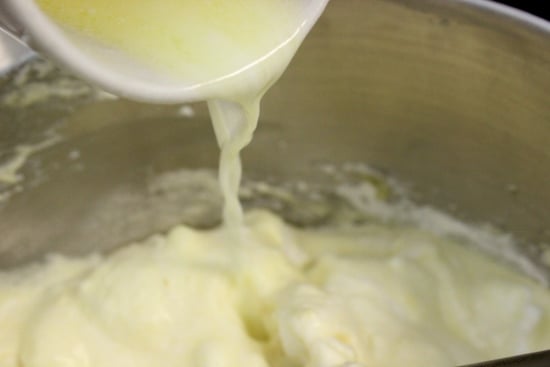 Continue gently folding until evenly distributed.
Divide the batter in half, pouring into the prepared cake pans.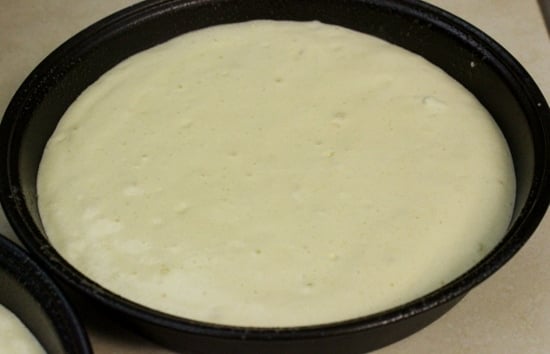 Bake for 15-20 minutes, until golden brown. Cool on a wire rack. The parchment paper should peel right off.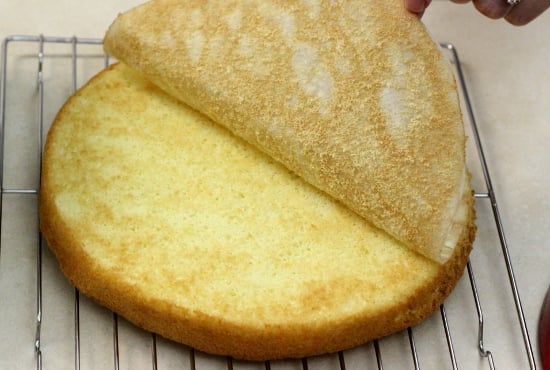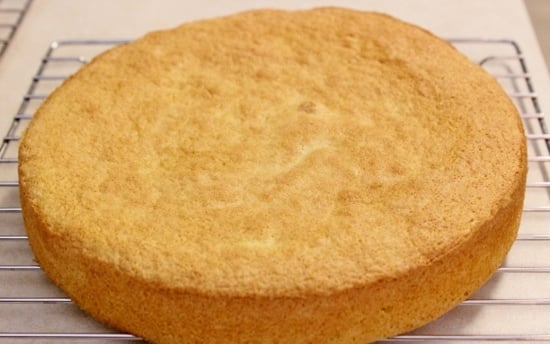 Use in many wonderful recipes. My two favorites are Cannoli Cake and Italian Rum and Peaches Cake.
Related posts: