Cooking With Butternut Squash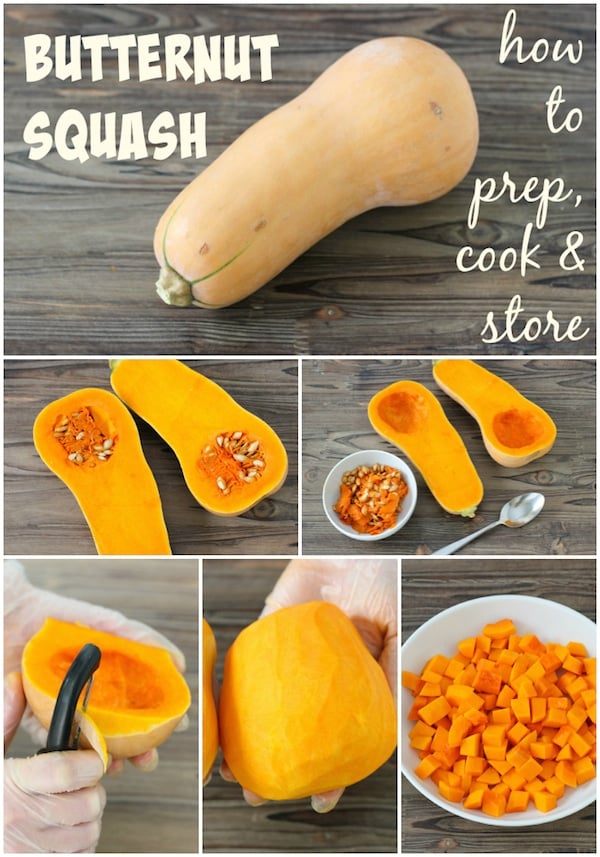 Autumn brings out an array of pumpkin and squash. This time of year, I make sure to take advantage of these lovely ingredients and cook with them as much as I can while they are still available. They will stay in great shape for a long time and I keep them on my counter to be made into both sweet and savory meals. Not only is butternut squash delicious, it is full of vitamins and nutrients. You can store whole squash at room temperature for weeks.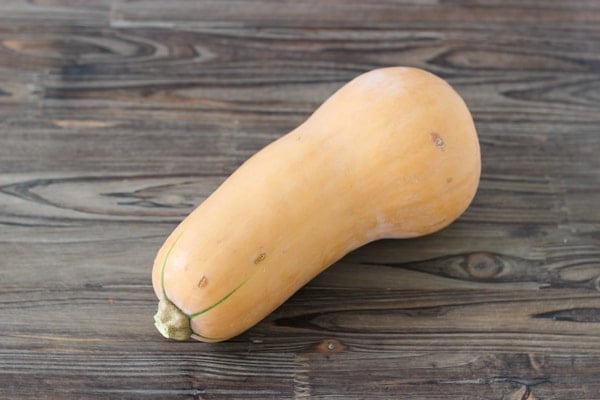 Butternut squash has a really thick skin, so I would suggest using a really sharp, heavy duty knife to cut it in half.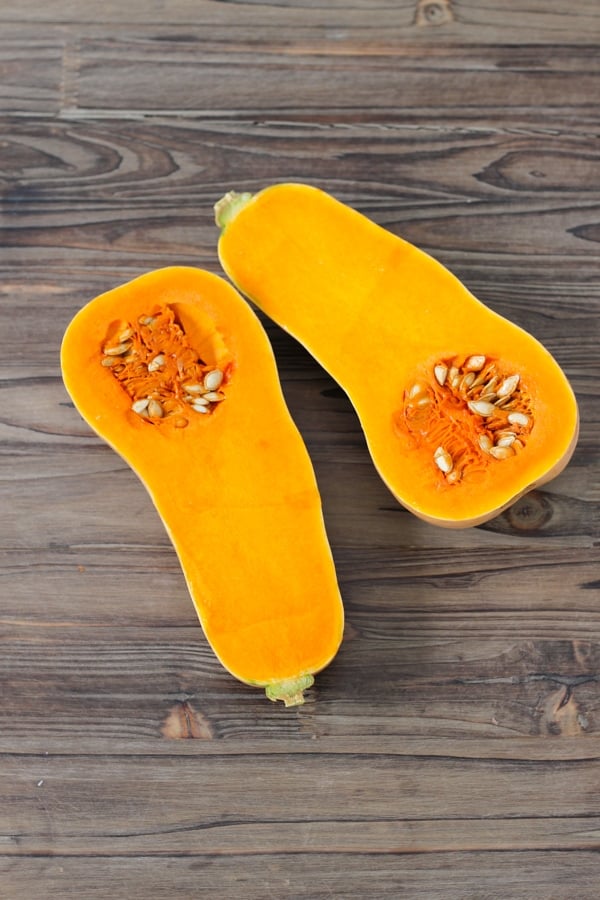 Using a spoon, scoop out the seeds from the cavity in the rounded end of the butternut squash. The seeds can be roasted, just like pumpkin seeds.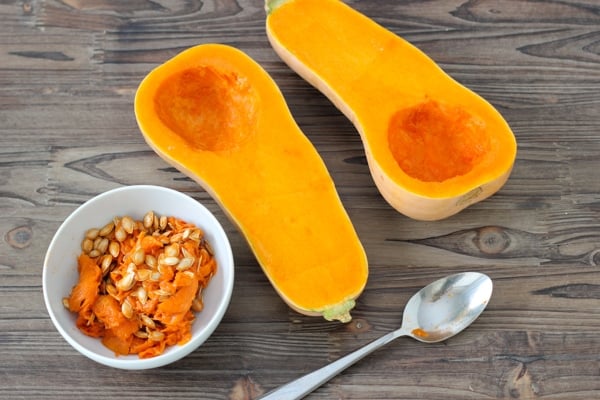 You can roast the butternut squash with the skin on, just drizzle it with a bit of oil and season with salt and pepper or leave it plain, depending on what you will be doing with it.
For most recipes, I like to take the skin off and what works best for me is to use a vegetable peeler.
The butternut squash will stain your hands, so if you have a pair of gloves on hand, you might want to use them. Make sure to remove all of the light colored part of the butternut squash that is right under the skin until you get to the bright orange. If you don't remove enough of the skin, it will be hard and dry around the edges.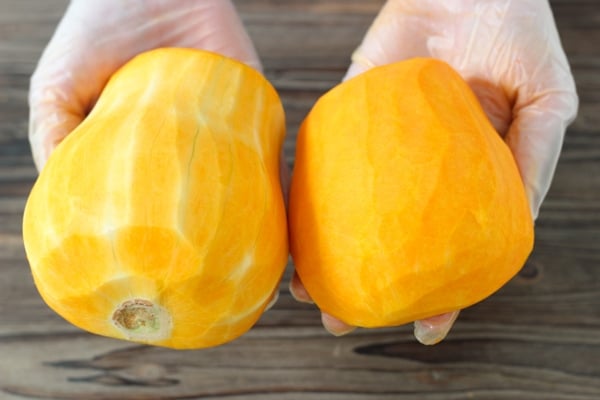 Cut the butternut squash into the pieces that you need for the recipe.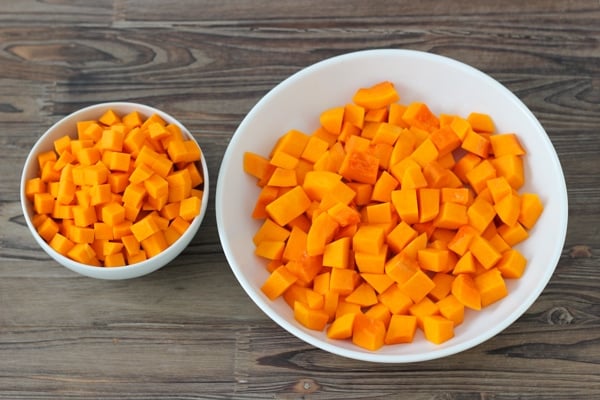 After you peel and cut the butternut squash, you can cover it and store it in the refrigerator at least a week, sometimes 2.
You can boil, steam, roast or sauté it.
My most often used method is roasting the butternut squash in the oven. I toss it with some oil (I'm loving avocado oil or olive oil right now, but you can use any kind that you prefer), season it with salt and pepper. You can also add some minced garlic. Spread out the prepared butternut squash on a baking sheet and roast in a 400 degrees Fahrenheit oven until it is soft and slightly golden around the edges.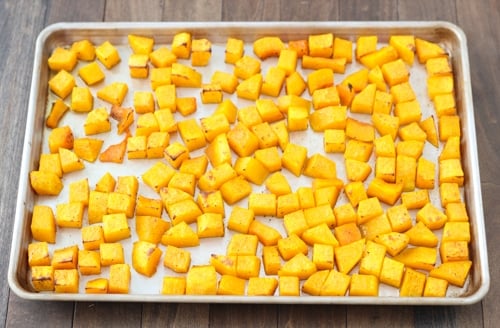 You can use it in soups, pasta dishes, risotto, salads, or just eat it as a snack just the way it is. It's also a great baby food too; my son loves it.
You can also substitute butternut squash for pumpkin in most recipes.
A few of my favorite recipes with butternut squash: