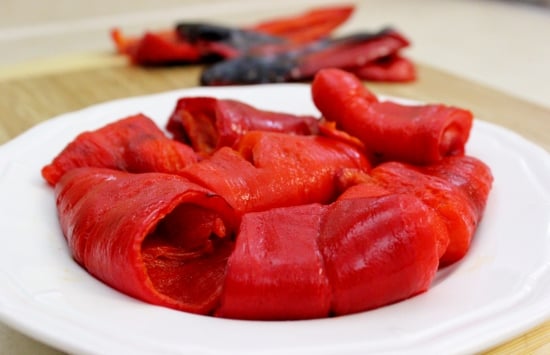 Roasting red peppers is so easy to make and you can enhance so many dishes by adding the roasted red peppers to them. When they are in season and really cheap, I buy a whole bunch of them and roast them to use later. You can add them to salsas, omelets, fried potatoes, salads, sandwiches, dressings, deviled eggs, lasagna, pasta dishes, etc. The possibilities are endless. Homemade roasted red peppers taste so much better than store bought because there are no extra mystery ingredients, just pure peppers and no briny taste..
My favorite two recipes to use Roasted Red Peppers in: Ranch Potato Salad and Spanish Tortilla.
Cut the peppers in half. Place them skin side up on a baking sheet and place in the oven.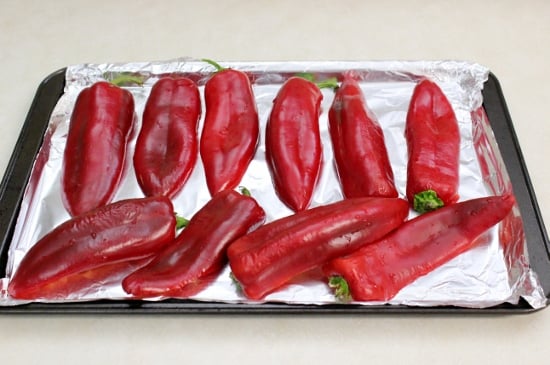 Broil for 10-15 minutes, until the skin is charred. Don't worry if it looks burned, it really isn't.
Scoop out the seeds with a spoon. Put all the peppers in a ziptop or paper bag and close.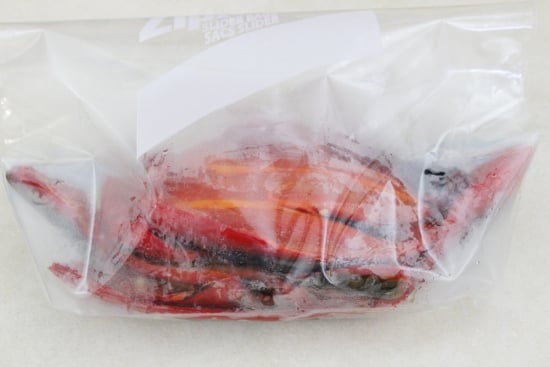 As the hot peppers create steam inside the bag, this will make the skin very easy to peel off. Peel off the skin.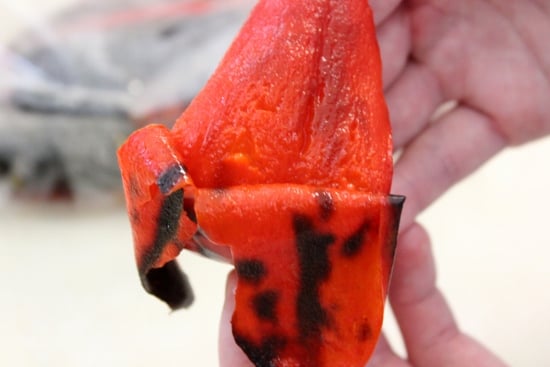 Store the peppers in a jar with some olive oil and use as needed. I place a small amount of pepper (about 1/2 of a pepper) in a small ziptop bag and squeeze out all the air.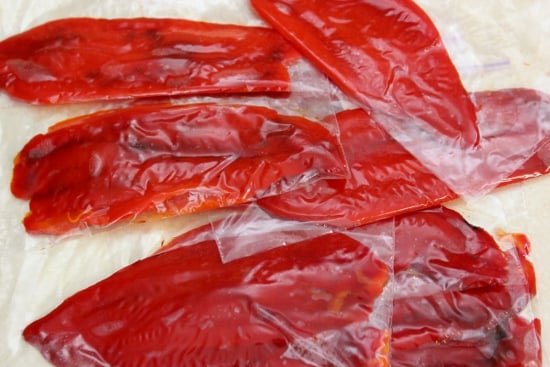 Place all the small bags into one bigger bag and store in the freezer.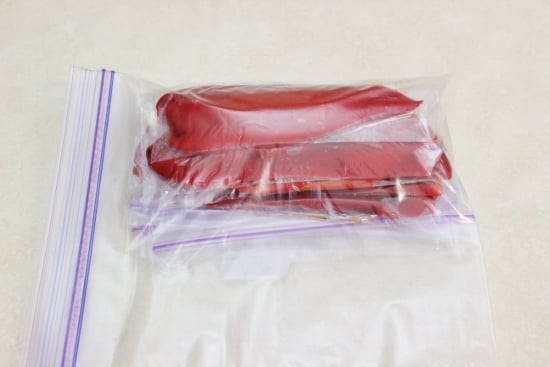 This way, I can use as much or as little peppers as I need without any of it going to waste.