Saving Money On Groceries
We all spend money on groceries, because we all have to eat:)
As I have been putting meals on the table for our family, I have found ways that save us money on groceries. Not only is money valuable and "every penny saved is a penny earned", but time is also very precious, so I like to take advantage of the things that will save me some time as well.
Plan a menu. At least a week in advance. I think it's too hard to plan more than a week in advance, but it may work for you. The main thing is to plan. Why? First of all, you won't be tempted to eat out and it will save you so much time and headache later on in the week. I don't know about you, but I am not very motivated half the time to think of a creative idea of what to cook for dinner. Especially when it has to be on the table in the next half hour or so. This is my #1 secret.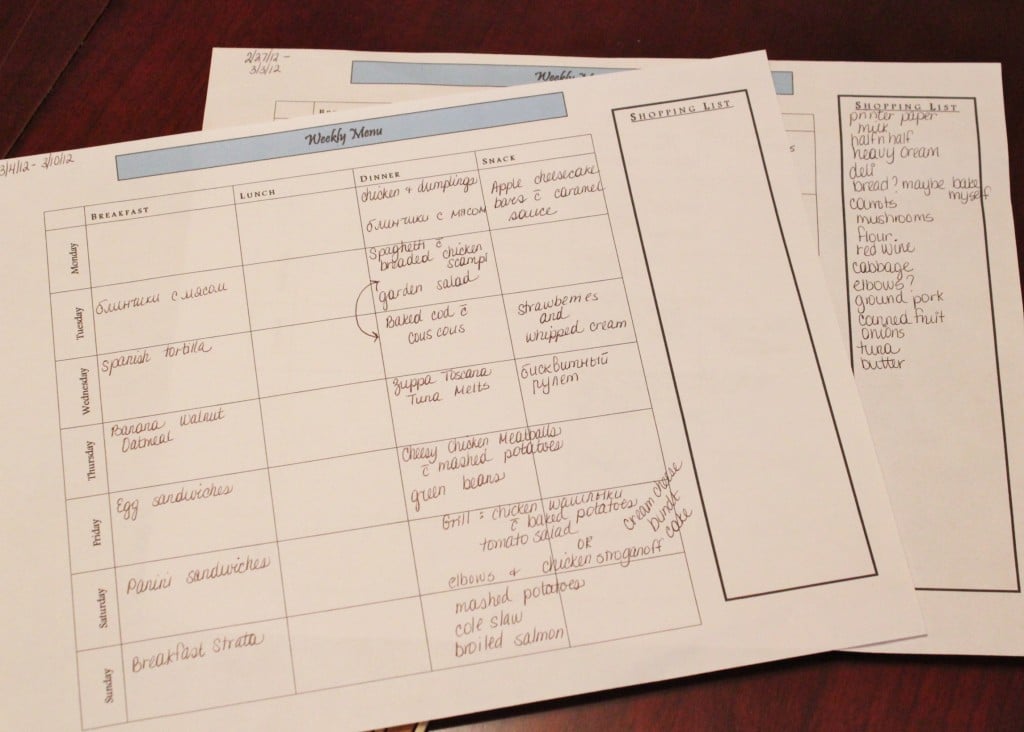 Make a shopping list according to your menu plan. Buy only what you need for this week, with one of two extra options. This has saved me from wasting so much groceries. If I don't have a menu, I just buy whatever looks good, whatever's on sale and "just in case." What usually happens is that we can't possibly eat all that food and it goes to waste.
Watch your weekly flyers and plan your menu around what's on sale that week. If chicken breast is on sale, it's a good idea to include chicken cutlets or chicken and rice casserole in the menu. If fish is on sale, roast beef might not be the best option. I have saved so much money, just following these simple principles.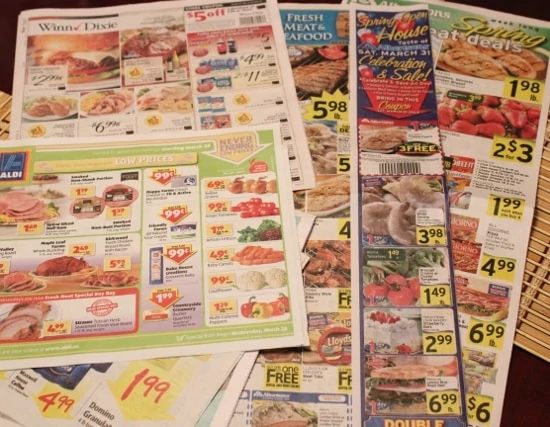 Have a grocery budget. I like using the envelope system. My husband and I are big Dave Ramsey fans and using the principles that he teaches has completely changed our financial outlook in a phenomenal way. In the envelope system, you put in the amount of money that you budgeted into an envelope, in this case the "Food" envelope, and spend only that money on food. When the money is gone, I get creative using the groceries that we already have. This doesn't mean that you will never eat ice cream or beef tenderloin again, mainly existing on cabbage, rice and chicken thighs. After all, YOU decide how much money you will spend on food.
Don't go grocery shopping when your're hungry. If you're hungry, everything looks SO good, and you end up buying much more than you need.
Coupon carefully. Coupons are great. I love anything that will save me money, but I have found that I need to be extra careful when I use coupons.
I ask myself, "is this product something that we need?" It doesn't matter if I save half the price on something if we don't usually eat the food.
Most coupons are for processed food. We don't eat TV dinners or  instant mashed potatoes. That is our choice – I like preparing as much of our meals from scratch as I possibly can. There are very few coupons for eggs, flour, fresh vegetables and meat.
If I already have more ketchup in my pantry than I can use in a year, I don't need to buy another bottle. Even if it costs only a few cents. Idon't like extra clutter anyway.
Couponing takes a lot of time.Sometimes, it's more productive for me to spend my time on something else than cutting out coupons to save 20 cents.
For these reasons, I find that buying things on sale and using store coupons usually works best for our family.
One of my secrets to success is my Recipe Index. Many times I just can't think of anything to cook. This is why I took the time and wrote down all the foods that I cook into a recipe index. If I try a new recipe that we love, I add it to the list. When I plan my menu for the week, my Recipe Index is my constant companion. I read through the different options and it's so much easier to think of something and to remember something that I haven't made in a while.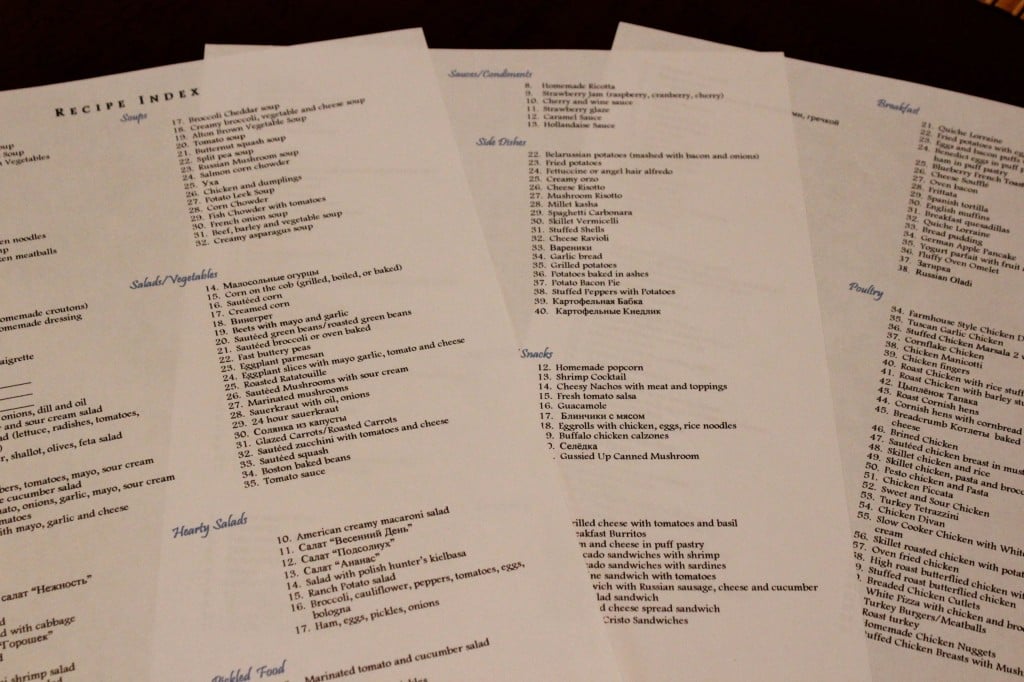 What are some ways that you save money on groceries for your family?