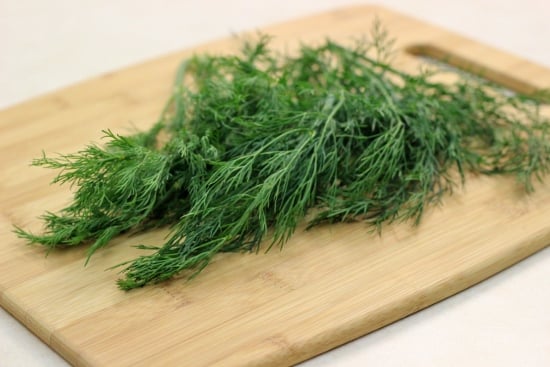 Fresh herbs wake up your palate with every mouthful. Plus they make your everyday meals look extra fancy. I love including fresh herbs to most dishes that I cook.
The only downside to fresh herbs is that they wilt and spoil so quickly.
Here is the best way that I've found to store fresh herbs.
When you bring fresh herbs home from the store, the first step is to get rid of the rubber band that's holding the herbs together.
Wash them really well and dry them by using a salad spinner.
If you don't have a salad spinner, you can dry the herbs without it, but the salad spinner works great on getting the herbs dry very thoroughly.
Extra moisture will make the herbs wilt and spoil much quicker.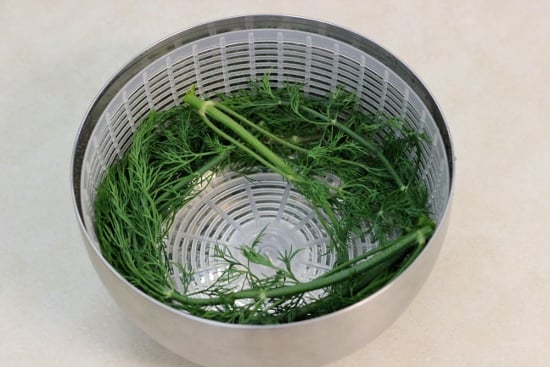 Place the dry herbs on a paper towel and roll up the paper towel loosely.
Place the herbs inside a ziptop bag but leave it partly open.
The paper towel will wick away the moisture and keep the herbs fresh.
The other great thing about storing herbs this way is that you always have clean dry herbs available. I hate to admit it, but sometimes I don't add herbs to food just because I'm too lazy to wash it.
It's also much easier to chop herbs when they're not wet.