My Secret Weapon To Cooking From Scratch – Weekly Meal Prep
Prepping our meals a week an advance has been life-changing for me. I've been doing this for years, but now that I have two little boys I notice a huge difference in the way our whole week flows when I take the time to meal prep. Before I had children, meal prepping was helpful for extra busy weeks, for days after working night shifts, when we had company or for special occasions. Now, it's my lifeline.
This is such a big deal for me, that I just had to share my practical tips with all of you. It's my most important secret to successfully cooking meals from scratch for my family without spending hours in the kitchen every single day. Let's be realistic, nobody's got time for that, am I right? We all have more important things to enjoy in life than preparing meals, cooking them, washing dishes and cleaning. With this method, I only need to spend a few hours one day a week in the kitchen. The rest of the week, the meals come together in no time, because most of the work is already done.
By doing this, you become your own future sous chef. 
So, here's how I do it and some of the tricks that I've learned:
I start off by looking at my menu for that week and I make a list of all the things I can do for each meal in advance. This helps keep me organized, so I can see at a glance that I need to grate 3 carrots for several different meals and do it all at once instead of peeling and grating 3 carrots on 3 separate occassions. Lists keep you on a roll instead of all over the place.
For me, what works best is to prep as much of the ingredients in advance as possible. That doesn't mean I cook all of our meals in one day. I know some people do that, but that doesn't work for me. First of all, many meals won't taste great as leftovers. Second and most importantly, I really don't have the time to spend cooking multiple meals. Also, I find that prepping the ingredients and/or parts of a meal gives me much more flexibility.
         Let's get even More practical.
→ Wash, peel, slice, chop, etc. as many of your ingredients as possible. Wash and store fresh herbs. (Click on the previous sentence to see a step by step tutorial on how I store fresh herbs.)
→ If you're new to this and don't really know where to start, look for ideas in your grocery store. What kind of foods do they have prepped? Grated cheese, coleslaw mix, sliced mushrooms, cut peppers, cauliflower and broccoli florets cut from their stems, etc. You can do all of that yourself and save a lot of money.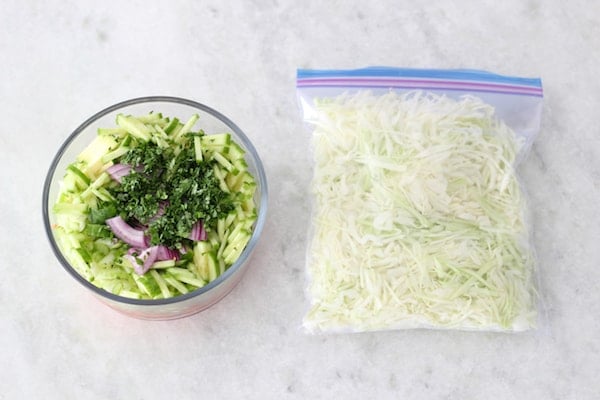 → Prep only the ingredients that will not change their structure or spoil by prepping them a week in advance. Potatoes will turn gray unless you cover them with water. Berries shouldn't be washed too far in advance because they will spoil faster, get mushy and start falling apart. Obviously, fresh meat will spoil if you don't use it within a few days, so I only prep it a day or two in advance, otherwise, I keep it frozen.
→ Precook some parts of the meal.
• Roast vegetables in advance, such as beets, for soups or salads. Roasted zucchini, peppers, mushrooms, butternut squash can also be used in other meals as well as a simple lunch.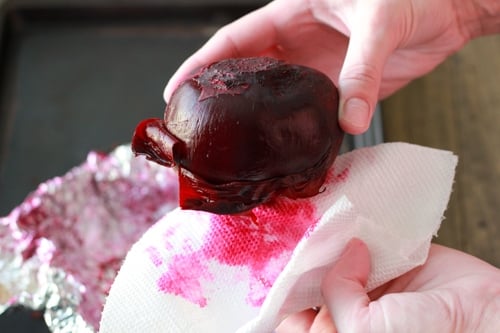 • Bake a loaf or two of bread and other baked goods, like muffins.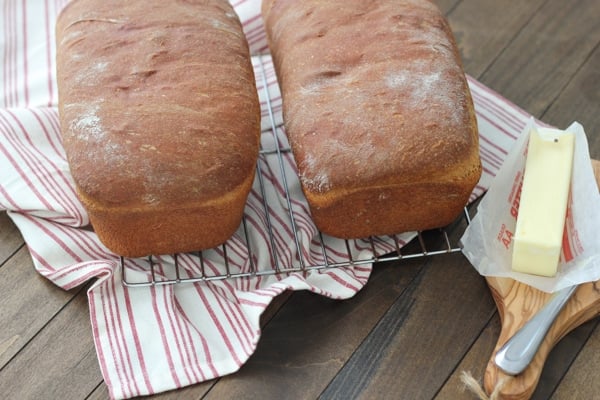 • Rice, buckwheat, quinoa, oatmeal, barley and hard boiled eggs, croutons, salsa, salad dressing can all be made in advance.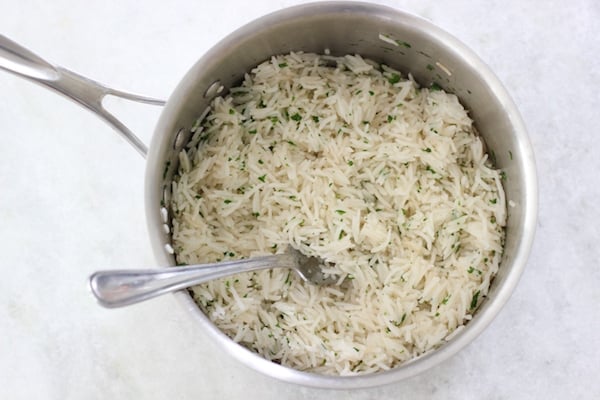 • Cooked potatoes are great for making hash browns, potato salad, pan-fried potatoes or added to omelets.
• Brown ground meat, cook chicken to use in salads and as additions to other meals (I don't recommend cooking chicken in advance if it will be the main part of the dish).
→ Prep some breakfasts, lunches, and snacks too.  It's a big help to have healthy snacks on hand because hungry little people don't like to wait. Washing and cutting fruit, such as pineapple, mango, watermelon, cantaloupe, etc. makes healthy snacking so easy. If there's watermelon cut up in the fridge, we'll probably reach for it whenever we want something sweet instead of raiding the cupboards looking for chocolate. I make a week's worth of sandwiches all at once. I also like to make a large batch of oatmeal since my boys love it so much we have it many times during the week.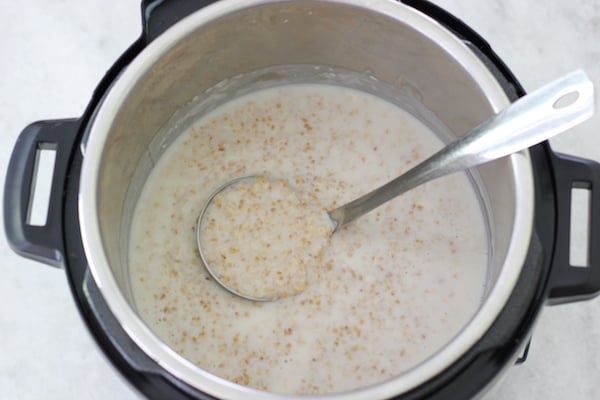 Now you might be feeling overwhelmed after reading all of that, but let me assure you, you will only be doing a very small amount of this prep work each week. I only wrote SO MANY different options to show you how much of the cooking can be done in advance. I usually spend an hour on average once a week but it saves me many hours in the following week. Once you're in a groove it's so much faster to get more done than to get started fresh every day. Plus, think about all the dishes you're saving. You'll have only one mountain of dishes to wash per week instead of doing it every night. Wouldn't it be nice to wash only your dinnerware and the pot/skillet that the meal was cooked in? 
Find the time when you can focus without interruptions. I do my meal prepping in the evenings or on the weekends when my husband can watch the boys.
Do similar tasks at the same time. For example, the first thing I do is peel, cut off the unneeded parts of all the vegetables/fruit. I stand next to the garbage and peel all the onions, potatoes, carrots, etc. that I will need for that week. Then, I move to the sink and wash everything. I stack everything into big mixing bowls or a colander and move all the clean ingredients to the island or the dining room table where I do most of the work. (Have a freezer bag ready to save carrot peels, tops of celery stalks, herb stems to store in the freezer until the next time you make any sort of broth.)
To make the time go faster, watch a movie or listen to something while you are doing all the tedious chopping, grating or washing. This is how I listen to a lot of podcasts, audiobooks and get some guilt-free entertainment in. Sometimes, Sergi and I will watch a movie together while I do the prepping at the dining room table.
I store most of the prepped ingredients in glass storage containers. I have them in many different sizes and they work perfectly for me. They don't stain or pick up odor and I can easily see what is in each container. 
If I have the same ingredients to be used in several recipes, I will label the containers so I don't have to guess later in the week. Also, a note about onions. I love that I can chop or slice onions in advance, but they will definitely smell up everything in your refrigerator or freezer if you don't cover them 3 times more than you think you need to. I actually have two mason jars (1 bigger and the other smaller) that I use specifically for onions and I labeled both the jars and the lids because those lids will permanently have an onion smell to them. Mason jars are great because they have an airtight seal. I also like to use them for salad dressings and many other things too.
Repurpose leftovers and recreate parts of one meal to create something completely different for another meal. Not only will you have fewer ingredients to buy, you will save some time cooking the next night. I do this ALL the time.
The benefits of weekly meal prepping:
Daily family dinners at home, cooked mostly from scratch.
Less stress every day, because you don't have to think about what to make for dinner, or where to go get it.
Much less cleaning!
More time to spend with your family and do the things that you love.
Your family will have healthy snacks ready and prepped so you won't need to resort to packaged junk food whenever they want something to nibble on.
You will save money on groceries because it's much cheaper to buy in bulk.
The crazy and hectic dinnertime will be a little bit more manageable.
I know this is a really long post, but I wanted to share as many tips and be as helpful as I could. I hope you were able to grab a few useful nuggets for yourself. I will also share some actual meal plans and the exact prep work that I do in advance so that you can get a better idea of what I'm talking about. I didn't want to cram even more in this post than it already contains, so I'll post the meal plan example in another post. If you want to see some more meal prep as it happens in my home, you can catch a lot more on Instagram or Facebook.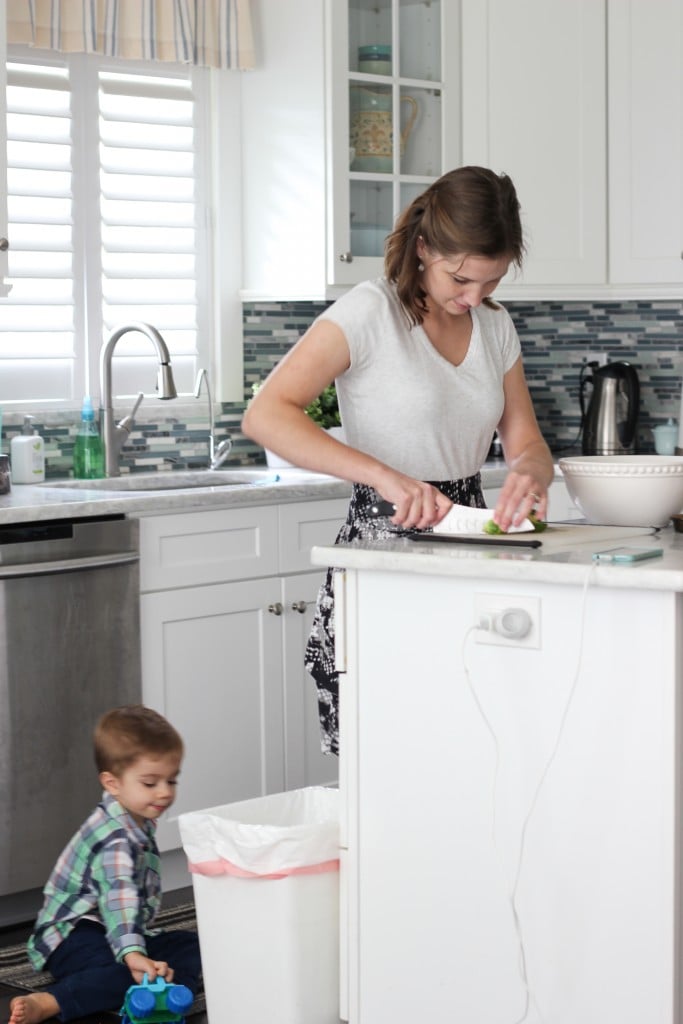 Life isn't perfect and there are weeks when I don't have the time or don't feel good enough to spend hours in the kitchen prepping meals. That's ok. If you can do even a little bit of prep work in advance that's great too. If you have pockets of time throughout the day, use that time to prep. If you're chopping one onion for dinner tonight, think about chopping another one for another dinner that you'll be making later that week. Any little bit helps.
The weeks that I do my weekly meal prep are amazing and cooking is a breeze. Even if I have a really busy day or the baby is cranky and I wasn't able to do any cooking, I know that most of my meal is already set to go and when Sergi gets home from work he can be on parenting duty and I will have dinner ready in no time. Also, on days that I don't feel well, it's so easy for Sergi to take over and finish it for me and we're still eating healthy family dinners.
Try it for yourself and see how much it frees up your time and gives you a lot more breathing room. I would love to hear your thoughts. Do any of you do meal prepping?