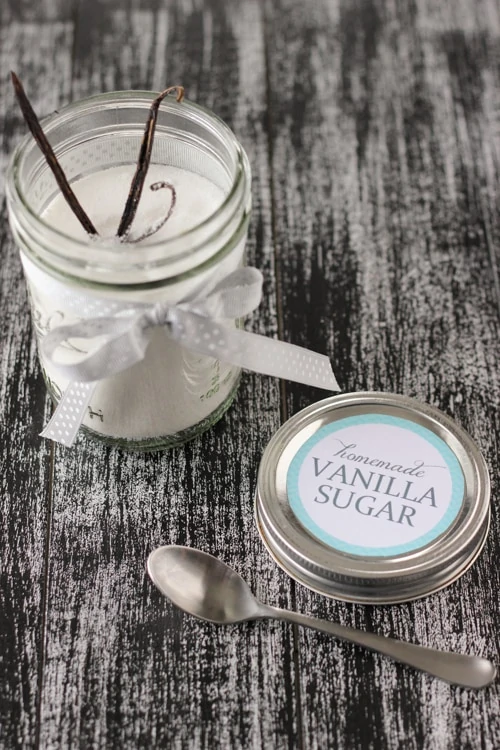 I am a frugal girl to the core. If I'm going to spend money on whole vanilla beans, I'd like to get as much use of them as I can.
The flavor of vanilla beans is incredible. It's such a treat to use in homemade vanilla ice cream, pana cotta, pastry cream, vanilla custard or Chai Tea Latte, like the one I shared with you on Monday. Here's a phenomenal way to get as much use stretched out of this flavorful black string bean as you can – make Vanilla Sugar. It will be such a treat to sweeten your coffee with it, to add to cookies or any other baked goodies. It's amazing how much aroma the used vanilla beans give off to plain white sugar. 
Split the vanilla bean in half with a sharp knife. Scrape the vanilla seeds off the pod with the dull edge of a knife.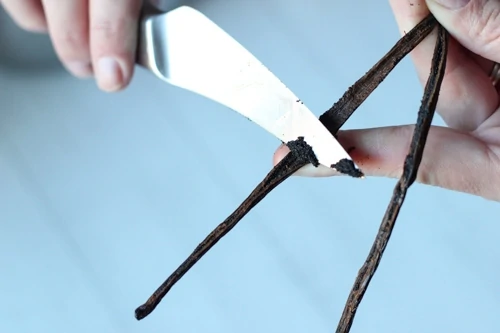 Place the used vanilla beans inside a container of sugar. The amount of sugar doesn't matter. The vanilla beans will work their magic.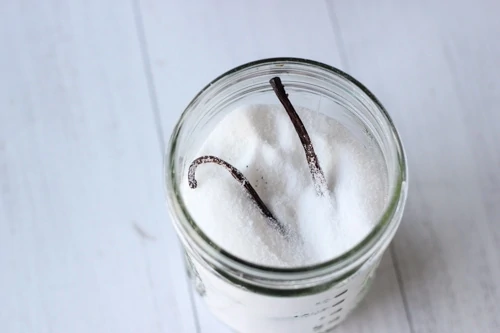 Seal and store. The vanilla will infuse the sugar with tons of flavor and aroma.