Simplifying Your Cooking Routines
With the new year just beginning, this is the best time to start some helpful routines that will make your life easier and give you more time for the things that are important to you. I want to help you with simplifying your cooking routines. If you follow these 10 simple tips, you are on your way to feeling less overwhelmed with never ending kitchen duties.
     1. Have a Well Stocked Pantry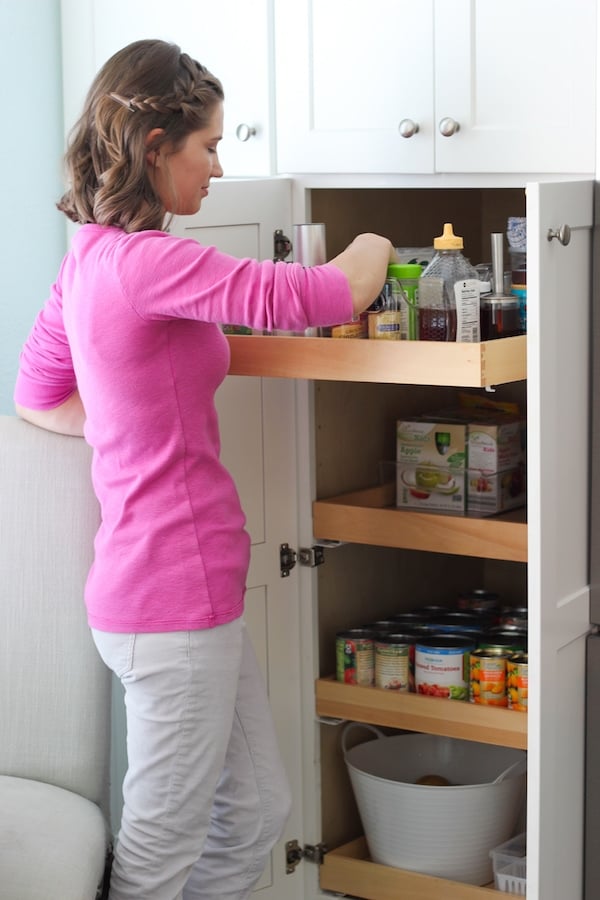 Stocking your pantry, refrigerator and freezer well is the best way to give you inspiration and make sure that you can fix a meal anytime.
     2. Make a List of Family Favorite Meals
Take a piece of paper or type up a list of 10-20 meals that most of your family members always enjoy. Keep this list handy in your planner, tape it to the inside of a kitchen cupboard, in a drawer or save it in the Notes section of your phone. If you don't have time or inspiration for meal planning, you've got it right there. Try to have most of the ingredients available for those meals so that you can prepare them anytime with little prep.
    3. Grocery Masterlist
Take some time to write a list of all the groceries that you buy week after week. Next time you need to stock up on groceries, all you have to do is add the things that aren't normally on your list. This will make your life so much easier. Anytime you're coming home from a vacation, don't have a meal plan or are too busy to plan, at least you'll have all your essentials. (milk, eggs, bananas, sandwich supplies, etc.)
If you're REALLY on top of your game, make an list of all your pantry/fridge/freezer essentials. Print it up, walk through your kitchen and check off the things that you need to stock up on and you're set to go. You can even laminate it, use a dry erase marker to circle the things that you need and take it with you to the store. Wipe it off when you're done and next week start again.
     4. Meal Plan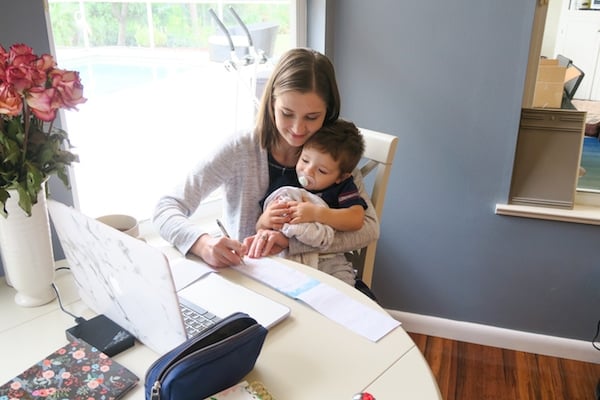 Of, course, I had to include meal planning in this list. Meal planning is the #1 way to make you more organized, save you time, money and lots of frustration. Take just 15 minutes a week, write down a list of meals for the following week, and it will save you multiple headaches for the following week. You can read more about meal planning in this post and this one and even watch a video I filmed all about my menu planning tips here. The weeks that I don't meal plan I am so much more frazzled and the weeks that I do, I have more time and a sense of direction.
     5. Have Your Most Used Tools Easily Accessible
If you use your Instant Pot several times a week, it makes sense to store it somewhere where you can reach it easily, but if you use your blender only a few times a month, you can store it somewhere farther away. When I was planning my kitchen, I put a lot of thought into where I stored everything. I like to be able to easily reach the things that I use most often.
The same goes for ingredients. Place the food that you eat more often somewhere within hands' reach and store things that you rarely use further away. It helps to place like items together too. I have all my baking supplies in one area, all my spices in another and so on.
     6. It's Never Too Early To Meal Prep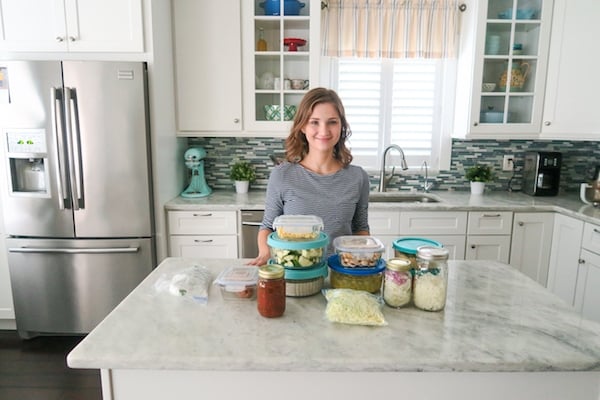 Meal prepping is my secret to cooking from scratch. If you have an hour or two on the weekends, take that time and meal prep as much as you can for the week ahead. This will be life changing. I've shared how I do this in several blog posts as well as videos, where I showed you practically how I meal prep, how I store the prepped food with actual meal plans.
Start meal prepping anytime you have an extra 15 minutes, it doesn't have to be 2 hours on the weekend. Sometimes, you just don't have an extra hour – believe me, I'm right there with you. Find some time in the mornings, while your kids are napping, or any time you can find 15 minutes. Washing, chopping ingredients, marinating meat, cooking some broth, making a batch of oatmeal, prepping breakfast – all of this will make your life so much easier.
     7. Use what you have – Shop Your Pantry
Before I make my grocery list, I quickly glance through my refrigerator, pantry, and freezer and jot down the things that I already have on hand and plan my meals around those things. Sometimes I challenge myself to only use what I already have and be creative all week using only those ingredients:). This is a great way to reduce food waste and to help you create a meal plan.
     8. Use leftovers to recreate other meals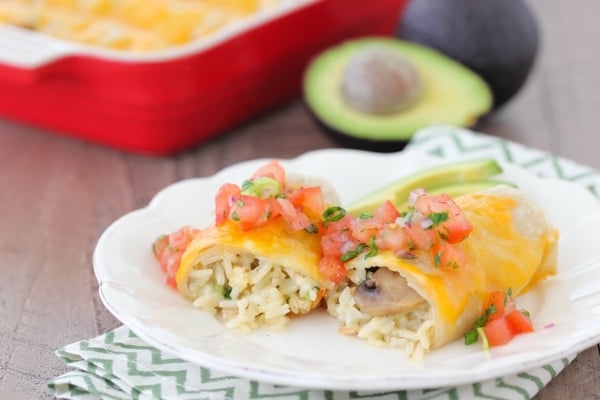 When planning my menu, I always try to have at least one dinner that I can repurpose the leftovers into something completely different for another meal. There are so many ways that you can do this. For example, make a roast chicken with mashed potatoes one night, then use the leftover chicken to chicken fried rice. Leftover grilled steak for one meal will make perfect burritos another night. I do this on a weekly basis, which cuts down the time I spend in the kitchen significantly, makes sure that we use up the leftovers without feeling like we're eating the same thing night after night. (Here's a post where I share how to use 1 whole chicken to make 4 different meals.)
     9. Keep it simple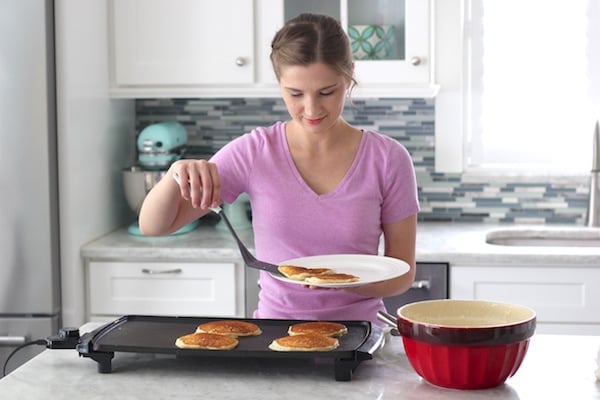 Keep your kitchen routines simple. The more complicated they are, the less likely it is that you will keep up with them. You don't need to plan elaborate meals for every day of the week. You don't have to make a fancy organizing system for your pantry. Think function and practicality vs impressive organization and gourmet cooking skills.
     10. Don't Cook Every Day
I'm a firm believer that no one should be in the kitchen all day, every day, even if you love to cook. You will burn out FAST. Besides, everyone deserves some time off. Plan to go out, go to a friends' or family member's house for dinner (be sure to invite them to your house too), get take out, go on a picnic, or eat all the leftovers that you've got stashed in your fridge at least once a week. You need time for lots of moments in your life that DO NOT involve the kitchen.