20 Quick Dinner Ideas When You Don't Have Anything Planned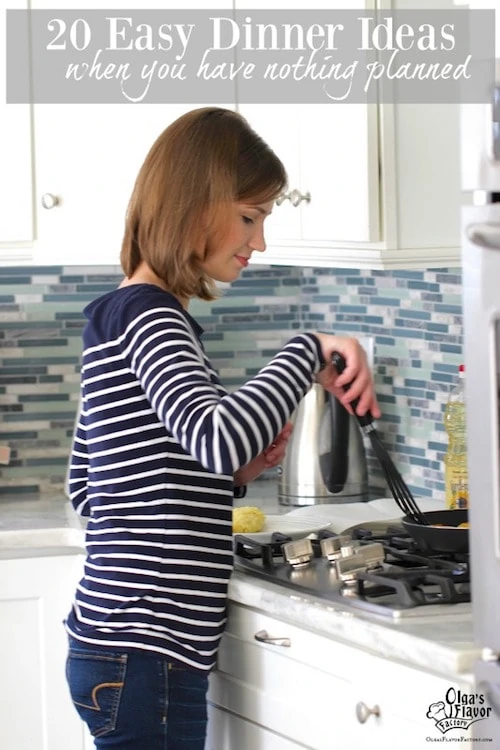 Here's the scenario: It's 5pm, you have nothing planned for dinner, all the chicken or fish in the house is frozen and you have a hungry family wanting food ASAP. What do you do?
We all have nights when we don't feel like cooking anything complicated. There's also times when we don't feel inspired, (yes, even people who love to cook have plenty of times when they aren't in the mood to cook), or just simply did not put in any time or energy into planning a menu.
I like to have a well stocked supply of shelf stable or frozen ingredients, for the purpose of being able to cook up a simple and quick dinner without having to resort to takeout or a trip to the grocery store. Here are 20+ dinner ideas that are really easy and all made with ingredients that I usually have on hand or have easy substitutions. Next time dinner time rolls around and you have no idea what to cook, you can refer to this recipe round up.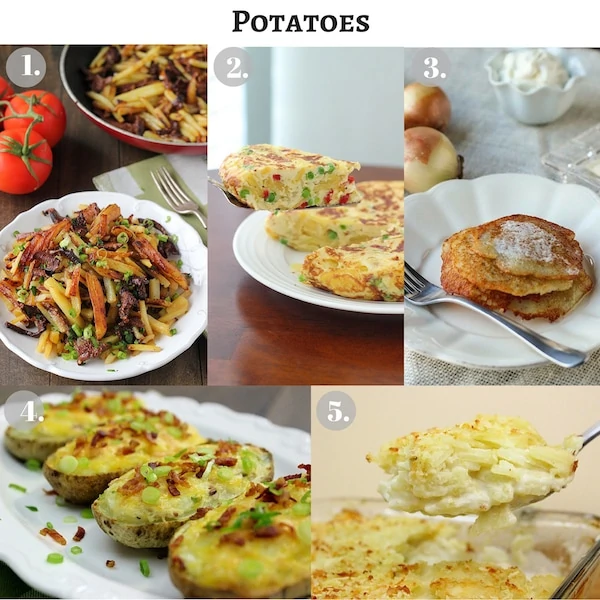 Potatoes are very filling, don't take too long to cook and are perfect for spontaneous meal times. I make sure to have potatoes on hand all the time and there have been plenty of times when I cook potatoes of some sort for dinner.
As you can see, there are TONS of options for quick dinners for busy nights even if you didn't plan anything at all. As long as you stock your pantry, fridge and freezer with food that stays fresh for a good amount of time, you'll be ok. Please share what dinners you cook when you have to whip something up on the fly. What are your favorite ingredients to have on hand?