Family Cabin Retreat 2016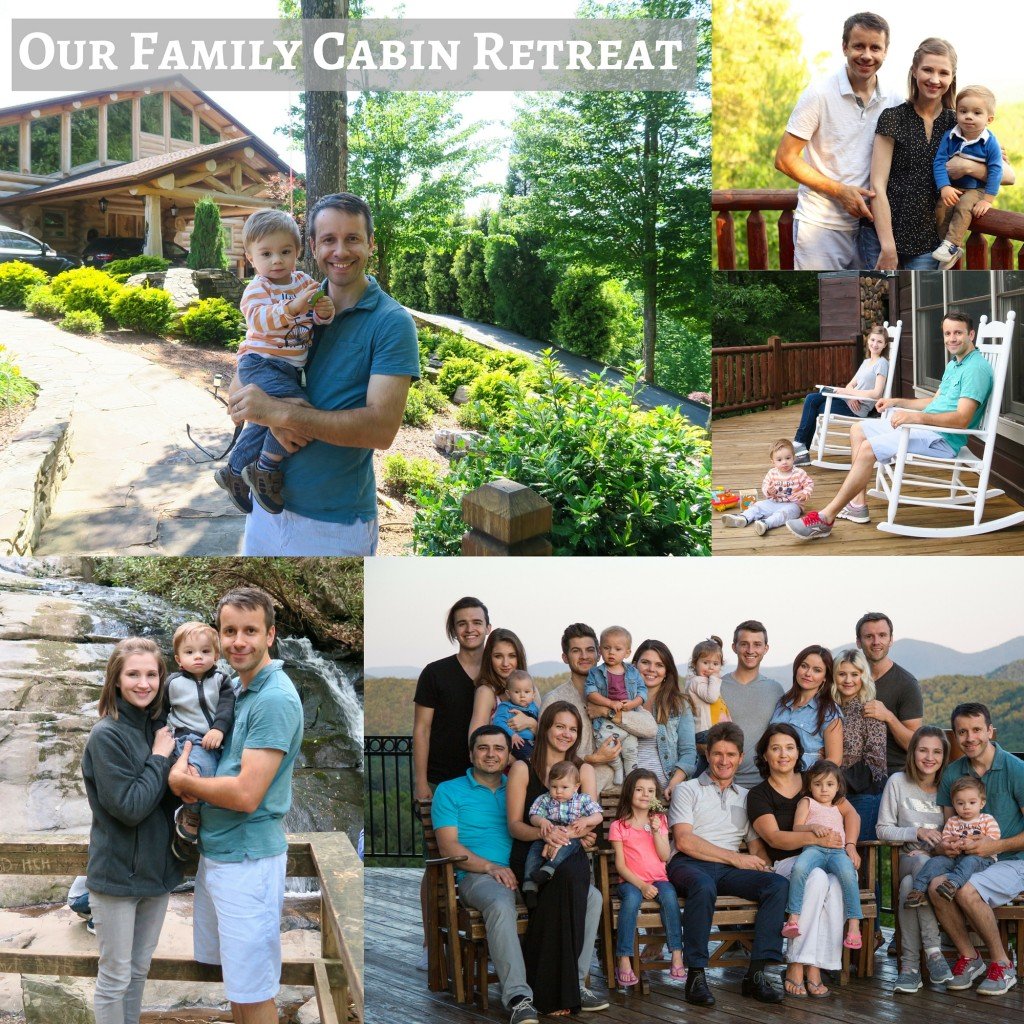 We started out this summer relaxing at a cabin retreat in the mountains of Georgia. We had a lot to celebrate this June – our 10 year wedding anniversary, my 30th birthday and Sergi's 35th birthday. We decided to combine all these celebrations in one and spend an entire week having a very restful, enjoyable time surrounded by nature and getting away with our family to spend some quality time together.
We booked our trip in February and then later in the spring found out that my side of the family wanted to have a short cabin retreat and a sort of family reunion just 2 weeks before we were booked to go on our own cabin adventure. We were so happy that everything worked out and we were able to make it too.
The cabin we stayed at was breathtaking. It seriously was a work of art and HUGE. We enjoyed it so much. First of all, the cabin itself was beautiful and we loved the rustic yet luxurious feel.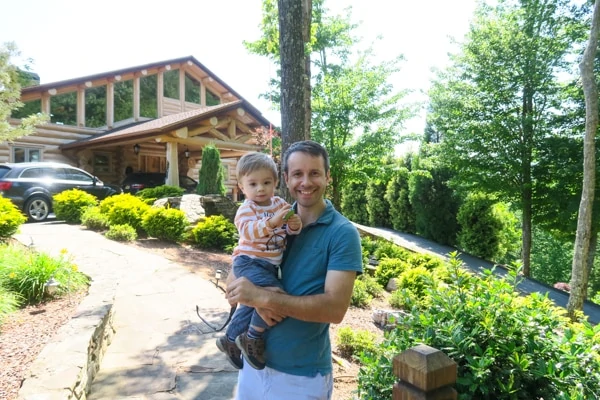 It had lots of space for us to spend a lot of time enjoying each others' company, talking, playing games, watching all the cute kiddos and just generally reconnecting. The outside of the cabin was beautiful too, with a gazebo and a fire pit that we took full advantage of.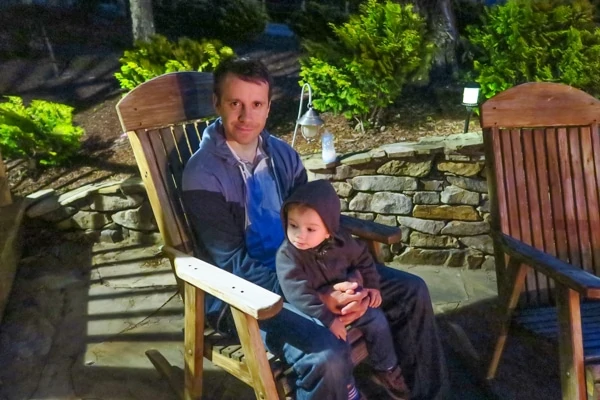 We took some short hikes (you can't do anything too strenuous when you have lots of little babies) and enjoyed spending time in the great outdoors. We all practically grew up outside on Dad and Mom's huge 100 acre property, so this felt just like home.
Since we were there for a total of 3 full days, we divided up the meal responsibility and two of us girls were in charge of one dinner. This was a perfect arrangement, since we could relax the rest of the time and we didn't have to go out for dinners. Breakfasts were really simple, like bagels with cream cheese and other deli, sandwiches with coffee/tea, etc. Once again, going out with lots of babies is more exhausting than relaxing. It turned out so well and each meal was enjoyed by all. We all loved our cabin vacation and agreed that we would love to make this an annual tradition. 2 weeks later, Sergi, Nathaniel and I hit the road and traveled to the small town of Blue Ridge, GA once again. We had such a lovely time. The second cabin was a lot smaller, but obviously, we needed a lot less space for the 3 of us.
There is something so therapeutic about having a slow, relaxing vacation. We love traveling, exploring new places and visiting landmarks, but sometimes you just need to chill, you know?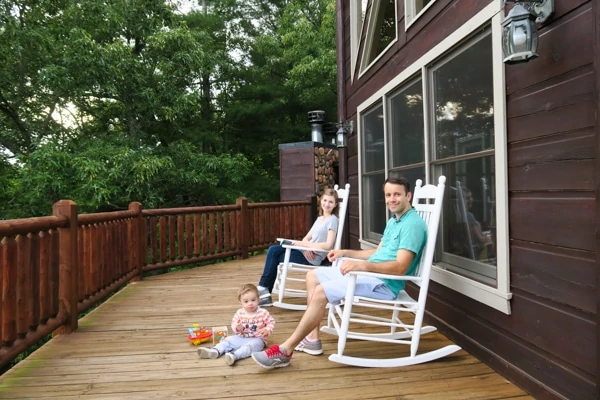 I put together some snippets of our vacation in a video and I included plenty of shots of our food, since this IS a food blog:), with some clips of our family. We kept our meals very simple and ate a lot of leftovers and creatively repurposed them in future meals so that we only spent a minimal amount of time in the kitchen. All the dinners that we cooked were less than 30 minutes to prep. For example, for my birthday Sergi grilled us some steaks (they were SO juicy and delicious!) and then the next night we used the leftovers to make Burrito Bowls, so all I had to do was cook some rice and quickly chop up some pico de gallo and sauce some fresh corn.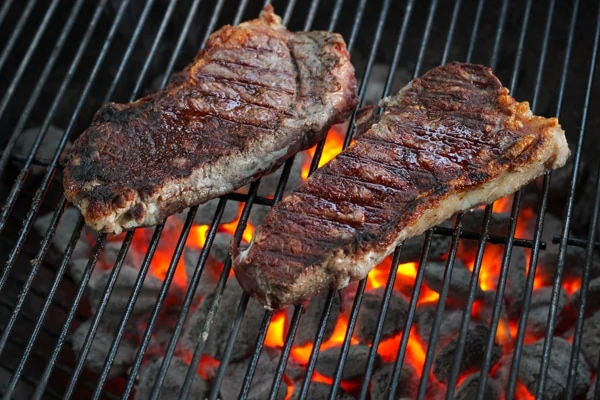 Breakfasts were even simpler than dinners. I made French Toast one morning and Buttermilk Pancakes another morning, and we ate the leftovers several days in a row, and then we just made scrambled eggs and what not the rest of the time.
For Sergi's birthday, I made him his ultimate favorite breakfast – California Eggs in a Hole. (Bacon is another one of those things that you can make a big batch once and then we had leftovers other mornings.) 
We especially enjoyed fresh fruits and vegetables that we picked up at a local market. Not only did they taste incredible since they are in season right now, but there's no cooking involved to enjoy them – just wash them and slice them up, that's it.
I hope you enjoyed seeing a peek of our magical time. Thank you so much for all the birthday and anniversary wishes! We really appreciate them.