Homemade Chicken Broth: Video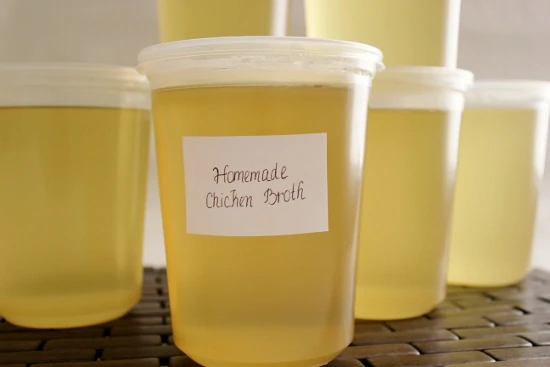 About a year ago, when I was toying with the idea of possibly shooting videos for Olga's Flavor Factory, we decided to at least give it a try.
I was replenishing my supply of Chicken Broth one evening, so my husband picked up the camera and shot the whole process. Or I should say, most of it.
I was looking through some files from last year and stumbled upon that video. I really got a kick out of it, so I edited it very minimally and decided to share it with all of you:). You can find the recipe for Chicken Broth here. 
My goal for this year was to start shooting video recipes at least a few times a month, but you know what? I haven't had a SINGLE free weekend since before Thanksgiving. I can't wait to start making more videos. Turns out that I actually had a lot of fun doing the few videos that I did, so I'm looking forward to making more. What kind of videos would you like to see?
If you're interested in seeing more videos, be sure to subscribe to my YouTube channel, so you don't miss any. You can also subscribe to get free email updates on my blog, and you'll get all the new recipes, tips and videos that I publish here.