Nonstick Skillets vs. Stainless Steel Skillets, How To Get a Great Sear on Meat
When choosing a skillet to cook your food, which do you usually use?
I prefer using stainless steel skillets for almost everything that I do unless it's cooking something extremely delicate, like eggs, fish, pancakes etc. Otherwise, a good quality stainless steel skillet is my best friend.
One of the main reasons why I avoid using nonstick skillets as much as I can are the health risks. The coating on the nonstick skillets has been proven to give off dangerous fumes when heated to a high temperature or when they become scratched and chipped.
When using a nonstick skillet, try not to heat it to a high temperature without having any oil or food in the skillet. Use only wood or plastic to stir or flip food in a nonstick skillet and don't use an abrasive sponge when washing. Replace your skillet as soon as the coating begins to wear.
I have one 10 inch and one 12 inch stainless steel skillets that I use all the time.
Traits of a Great Traditional Skillet:
1. Sears food well.
No matter how you try, you absolutely can't get a great sear and browning on your food in a nonstick skillet the way you can when using a traditional skillet. You actually want the food to stick to the skillet. This is what scares most people. They think the skillet is horrible because the food sticks to it. Have no fear. This is actually a good thing.
For perfectly seared beef, pork, chicken, shrimp, etc:
Pat your ingredient dry on a clean kitchen or paper towel.
Heat the skillet until it's almost smoking. Yep, you should actually see the beginning of a few wisps of smoke coming from the skillet if you look closely. Not a full, blowing smoke, though!
Add enough oil to the skillet. Don't flood the skillet, but make sure there is enough oil to cover the complete surface of the skillet.
Leave the food alone. It will release perfectly when the whole surface is perfectly seared.
2. FOND = Great sauces and gravy.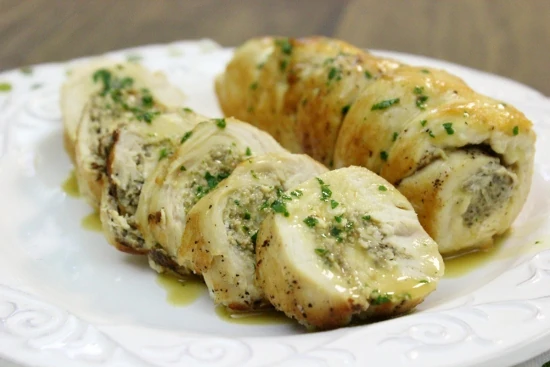 All those beautiful caramelized bits on the bottom of the pan will make absolutely delicious sauces. This is called fond. It creates a rich, and flavorful sauce or gravy. I'll write another post with some tips on how to make great sauces and gravy.
3. No worries about scratching the skillet.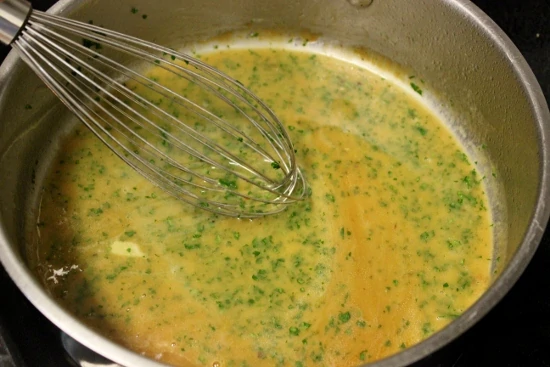 Whisk away, use metal spatulas or forks. This skillet can take it. This is another reason why this skillet makes great sauces. You can't use a metal whisk in a nonstick skillet, but in this skillet, it's also a great way to clean it. Deglaze the pan with some wine or broth. Whisk, whisk, whisk and a delicious sauce is made and your skillet is clean.
4. A well made traditional skillet can last a lifetime.
Unlike the nonstick skillet, which you should replace regularly, a traditional skillet is a great investment.
When choosing a skillet to buy, make sure it has some weight to it. Don't go for the flimsy skillet; the food will cook unevenly and will scorch in some areas and not cook in others. The best conductors of heat are copper and aluminum. However, they react with acidic food, like tomatoes and don't deal well with temperature changes, making it very hard to control. Stainless steel doesn't react with food, which is why it's perfect when a aluminum or copper core is covered with stainless steel, making the winning match.