Cooking on Family Vacations
Do you do any cooking on family vacations? Here are some great menu ideas, helpful things to bring along, tips to make it easier and, of course, how you can still have plenty of time to relax.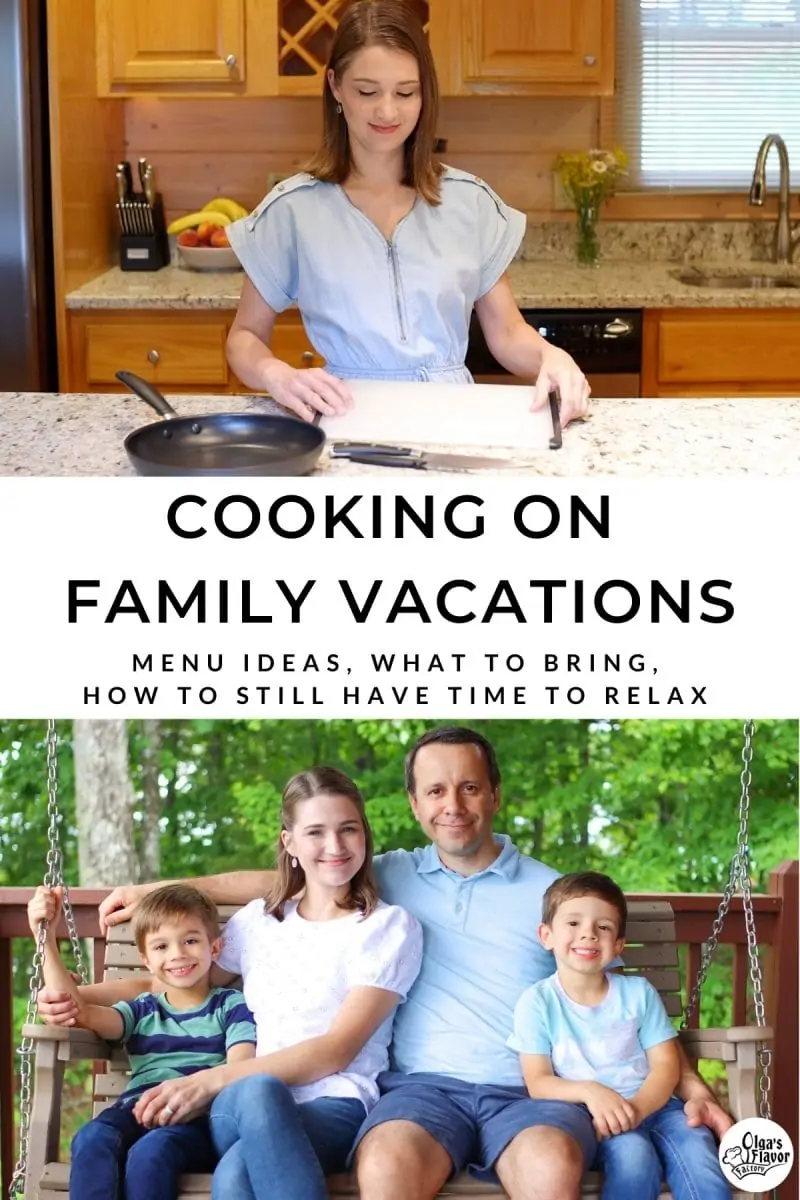 Cooking on vacation can seem like an oxymoron. Is it even possible to relax even when you're still taking care of young children, cooking meals and cleaning? I'm sure many of you have heard the expression that as a parent, vacations with your children is not necessarily a "vacation", it's more like a "relocation". There's definitely some truth to that.
In this post and video, I am sharing some things that my family and I have found really helpful to make the best of cooking on vacations, have a good time doing it, still find time to relax as well as share some things to bring and as always, I'll give you menu ideas too.
Cooking on Family Vacations Video:
Why Would You Choose To Cook On Vacation?
You're in a remote location.
To save money.
You're vacationing with a large group of people.
You enjoy cooking, even on vacation.
Tips to Make Cooking Less Stressful and Easier on Vacation:
Keep the menu simple.
Plan the menu and grocery list in advance.
Take turns cooking.
Partner up to cook.
Choose customizable meals.
Choose meals that appeal to a large variety of people.
Get shortcut ingredients and/or some prepared meals.
Bring lots of snacks!
Menu Ideas For a Large Group: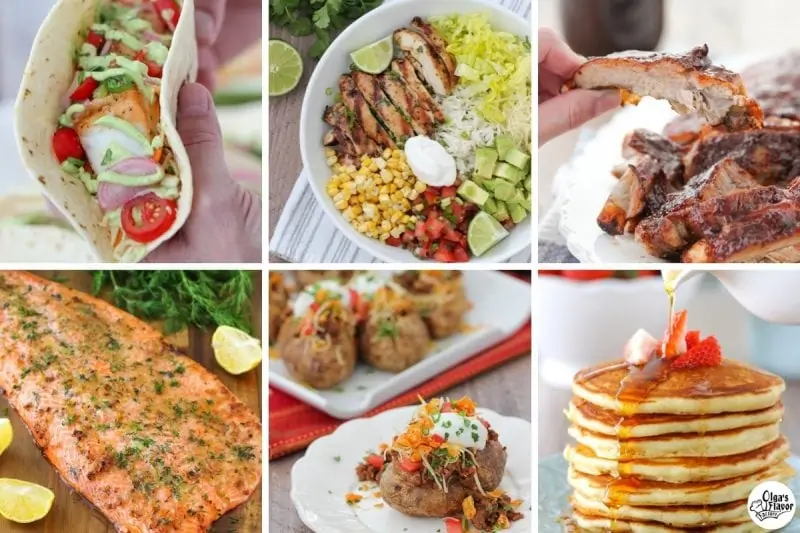 Favorite Grill Recipes For Vacation:
Helpful Kitchen Items to Bring On Vacation:
(This post is NOT sponsored. I bought all these items and genuinely enjoy using them. Some of the links may be affiliate links, which means I will earn a tiny commission if you use the link, however your price will remain the same.)
My husband also broth along our milk frother:). Now that's dedication! I didn't even know he packed it, but it sure made our breakfasts more special.
What to Bring To Occupy Young Children On Vacation: