How To Store Minced Garlic
It's so convenient to have ready to use fresh minced garlic on hand. Here's how to store minced garlic in a jar in your refrigerator or your freezer for longer storage.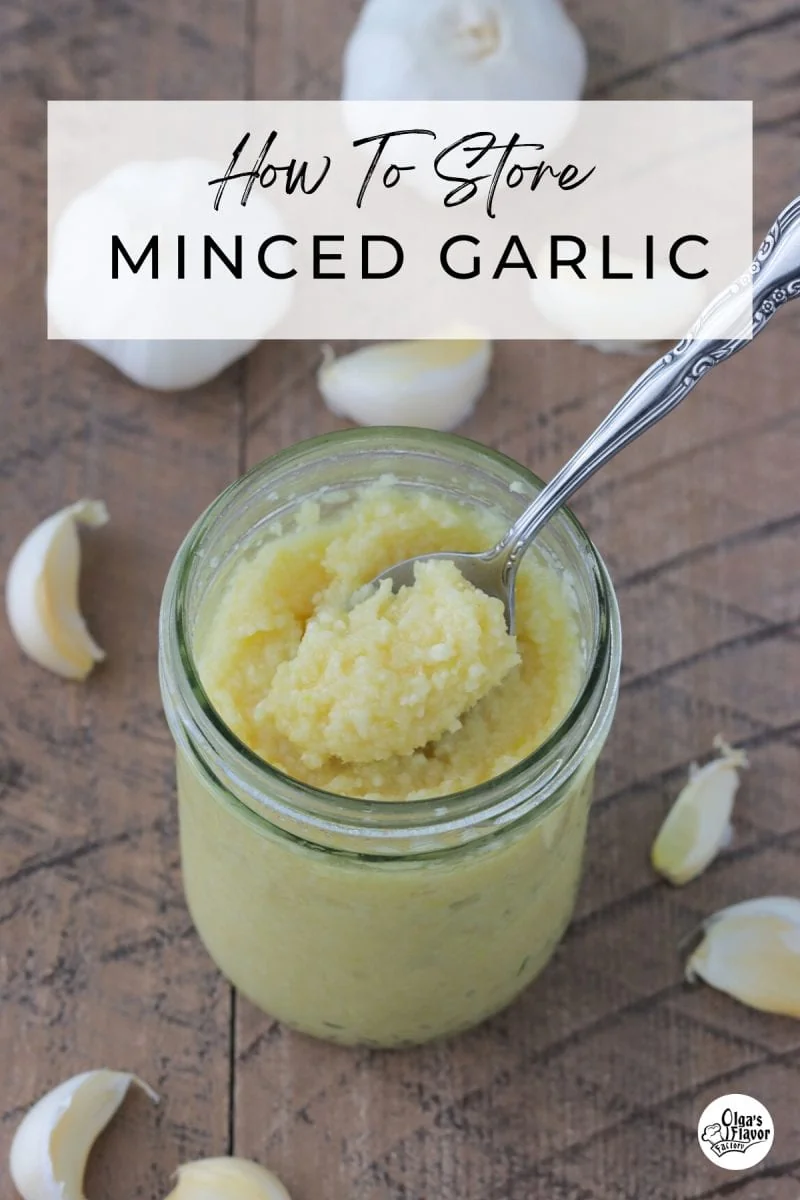 This post is all about how to store minced garlic, so you can have it on hand any time you need. Garlic makes everything taste better, but so many people hate peeling and chopping it. That's why jarred minced garlic is such a popular option with many home cooks.
I'm always looking for meal prepping hacks to make cooking more efficient. Cooking from scratch is so much easier and faster when you can do some of the meal prepping in advance. That's why I love when I take the time to do some weekly meal prepping or even freezer meal prepping.
Peel and mince your garlic and store it in your refrigerator and then all you have to do is scoop out however much you need to add to your meals throughout the week. You can also freeze little portions of minced garlic to store in your freezer for longer storage.
Video of How To Store Minced Garlic
Make Your Own Minced Garlic in a Jar at Home
While fresh minced garlic is definitely superior in taste and texture, having some already on hand is just so handy. If you already buy jarred minced garlic from the store, you have your reasons for that. Am I right?
However, the store bought minced garlic has preservatives and additives and so why not make our own?
You can have a family garlic peeling party while you watch a movie or listen to Adventures in Odyssey:). To make this job even easier, you can use store bought peeled garlic.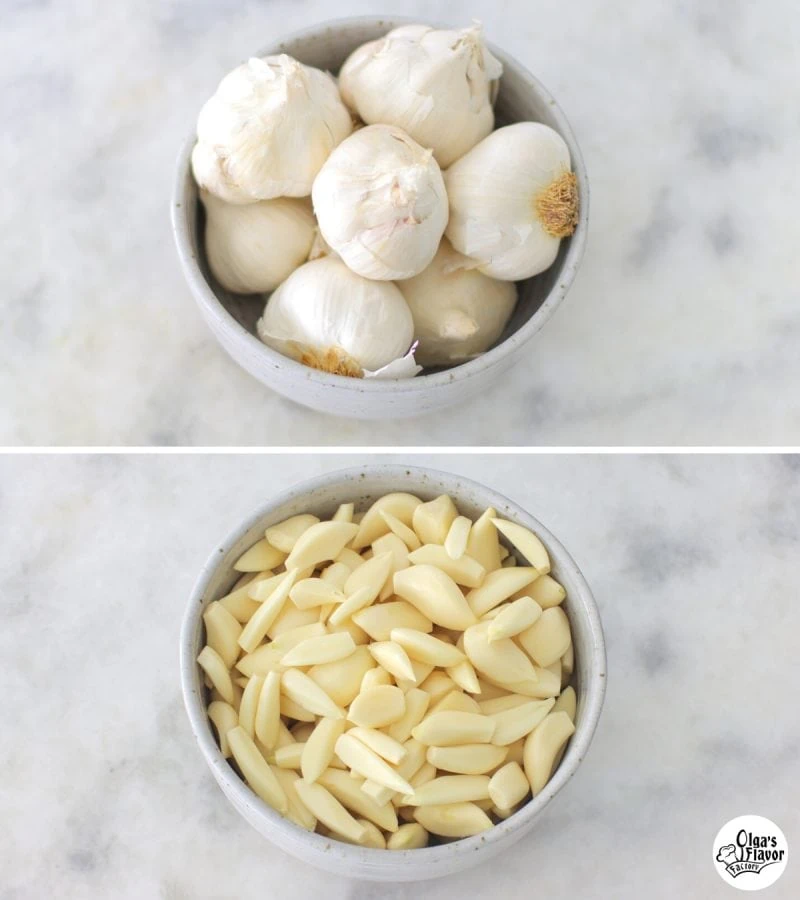 How To Store Minced Garlic
Peel the garlic and mince. If you're making a big batch, a food processor is the best tool for the job.
Add oil to create a garlic paste. You want to use enough enough oil to coat the garlic liberally and create a paste. It should be at least the same amount of oil as the minced garlic.
Store the minced garlic in an airtight container in the refrigerator for up to a week.
For longer storage, freeze the minced garlic. I use a small portion scoop to get uniform pieces of garlic and it makes the job much faster and more convenient.

Place the garlic scoops onto a parchment lined baking sheet. Cover with plastic wrap or foil to prevent the freezer from having a harsh garlic smell. Freeze until the garlic is frozen through, at least a few hours.
Transfer the frozen garlic into an airtight container and store in the freezer for up to 3 months.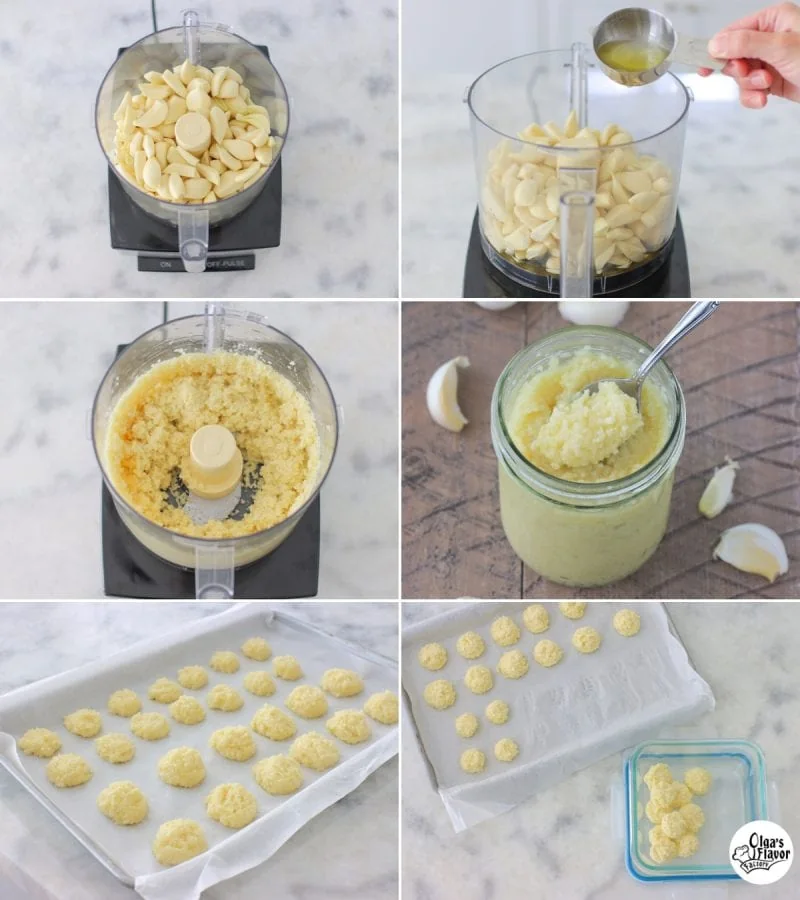 How To Use Minced Garlic and Frozen Minced Garlic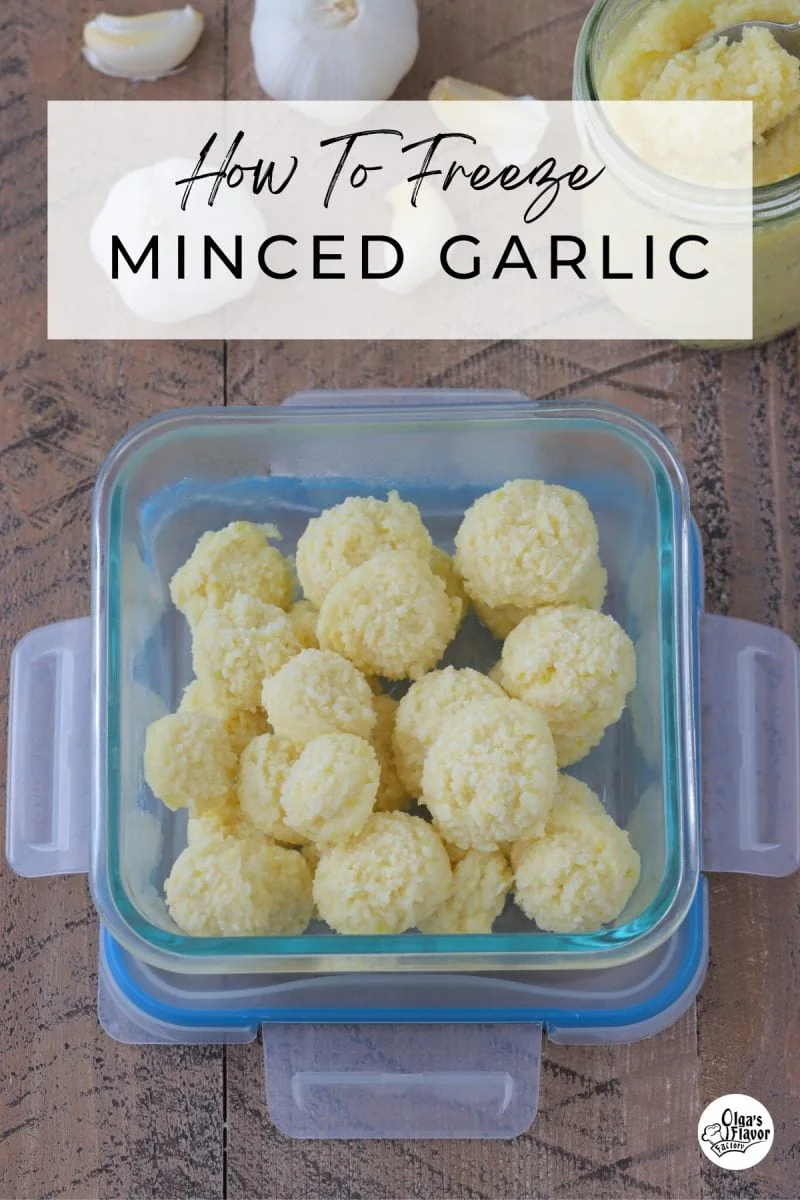 Helpful Tips and Frequently Asked Questions
How long does homemade minced garlic last?
One week and you need to keep it refrigerated. Since we don't add any preservatives to the minced garlic, it won't last as long as the store bought. It is not safe to eat after one week. I only store a small portion that we will use within a week.
How to store minced garlic in a jar?
Store the minced garlic mixed with oil, either avocado oil or olive oil, in a glass mason jar in the refrigerator. Use an airtight lid, otherwise your refrigerator will smell like garlic. If your lid isn't airtight, cover it with plastic wrap or aluminum foil in addition to the lid to give it extra protection.

Jarred minced garlic vs fresh?
Fresh garlic is definitely better. As soon as you peel the garlic and cut it in any way, there are sulfur compounds released, which is what gives such a wonderful flavor to food.
The minced garlic is mostly about convenience. However, if you are cooking the garlic, the flavor difference will be much more minimal.
How much minced garlic is a clove?
1/2 – 1 teaspoon of minced garlic is one average clove. However, who measures garlic anyway? Measure garlic with your heart and add as much or as little as you want:).
How to use frozen minced garlic?
In most cases, you don't even have to thaw the garlic, you can just take it out of the freezer and add it in. Especially when you're cooking it, the garlic will thaw quickly enough in most recipes. That's why I like freezing it in ready to use portions.
Frozen garlic becomes more mild and becomes softer when frozen, so you may want to add a bit more than you usually would when using fresh.