April Weekly Meal Prep Video
Come along as I meal prep for a week for my family. In this video, I share lots of useful meal prep tips and recipes that work well for prepping in advance.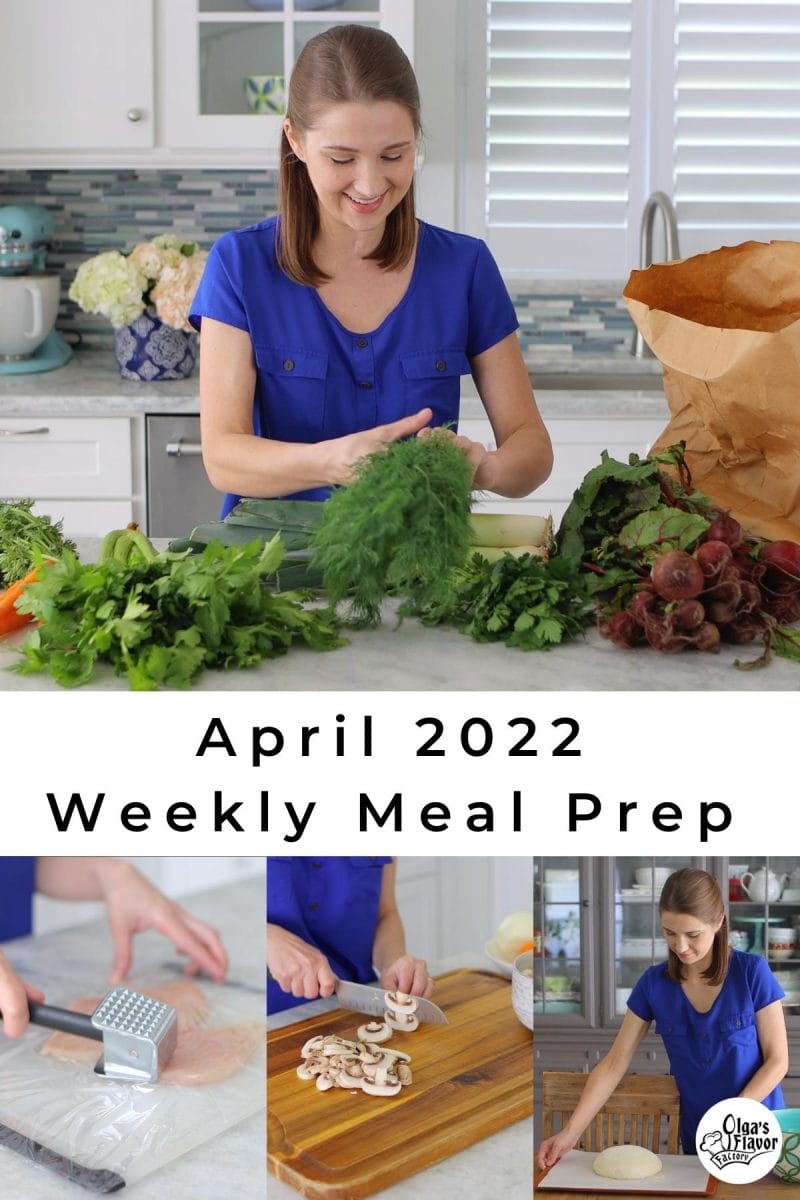 Weekly meal prep is a huge help to make my life easier in the kitchen. Not only does it save time and money, but we eat healthier and throw out a lot less food.
How I Meal Prep:
Meal prepping look different for me every week depending on what's going on in our home, our family and my own health.The busier our schedule is, the more helpful it is to plan what we're going to eat and help myself out by prepping some ingredients and shortcuts.
Meal planning is the #1 most helpful aspect of meal prepping because it makes me make a decision of what we'll be eating. Yay for not having to wonder what to cook multiple times a day every single day of the week! Then, based on the meal plan, I can store our groceries so they will stay fresh longer and are ready to be used.
Lastly, I become my own sous chef and cook some things, for example, chicken broth, bread, muffins, breakfast burritos, yogurt and prep others, like washing and storing fresh herbs, peeling and chopping fruits and vegetables that will stay fresh well.
Some weeks, I am able to do a lot and other weeks I just do a few things. You also don't have to do it all in one day – make it fit your schedule. I almost always meal prep when we have company over – that's what got me meal prepping in the first place. I saw what a big difference it made to do part of the work ahead of time and then bring it all together for a fresh and delicious meal with the work spaced out.
Watch the Video: April Weekly Meal Prep
Recipes Shown in Video:
Chicken Parmesan (I don't have a recipe for Chicken Parmesan, but here's the breaded chicken recipe – just use chicken breast and then top it with Tomato Sauce and grated cheese.
Chicken and Mushroom Crepes ( I often use the cooked chicken from making the chicken broth to make these delicious crepes. They are always a big hit in my family.
More Weekly Meal Prep Videos:
Meal Prep and Storing Fresh Produce Tips
Check out my ebook, The Home Cook's Handbook, for more meal prepping tips, as well as meal planning, and much more. If you want to know the best way to store fresh produce so it stays fresh longer, you'll find that information there too.