March Weekly Meal Prep With Video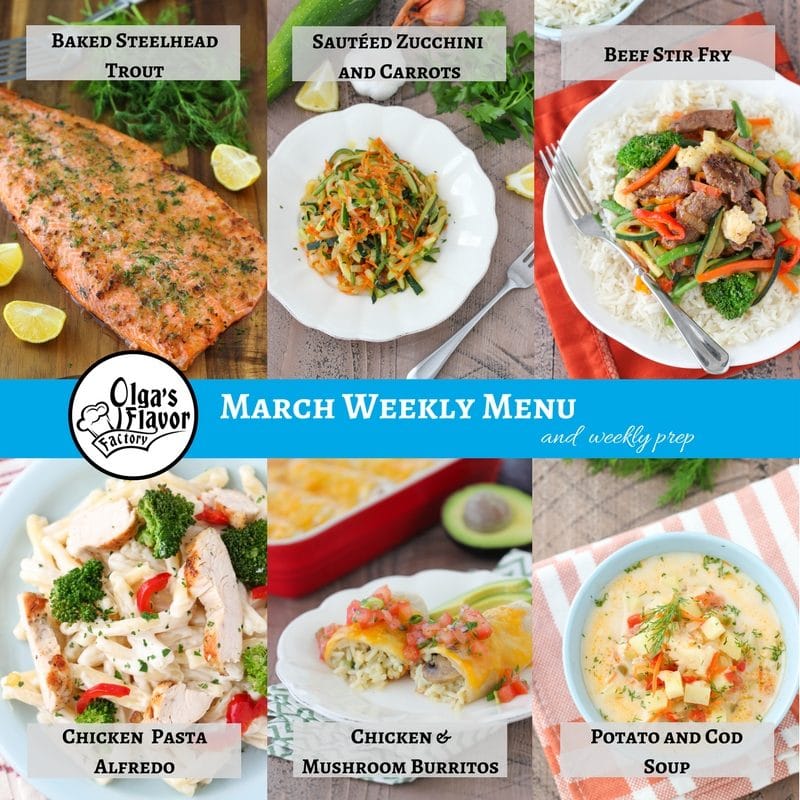 It's the beginning of a new week, so let me help you get organized and do your weekly menu planning for you. I'm excited to share another menu plan with you, along with a weekly meal prep suggestion.
If you can find an hour to prep as much of your ingredients in advance as you can, it will really help the rest of your week go much more smoothly. The crazy time around will be just a little bit more manageable.
If you can't do all the prep, try to do at least some of it, because any little bit helps. Next time you're chopping one onion, chop up another one to store in your refrigerator for a future meal. Next time you're cooking up rice, cook an extra batch. I'd love to hear what you think of this menu, so please share in the comments below. 
Watch the Meal Prep Video With Lots of Tips and Suggestions
March Weekly Menu and What To Prep In Advance: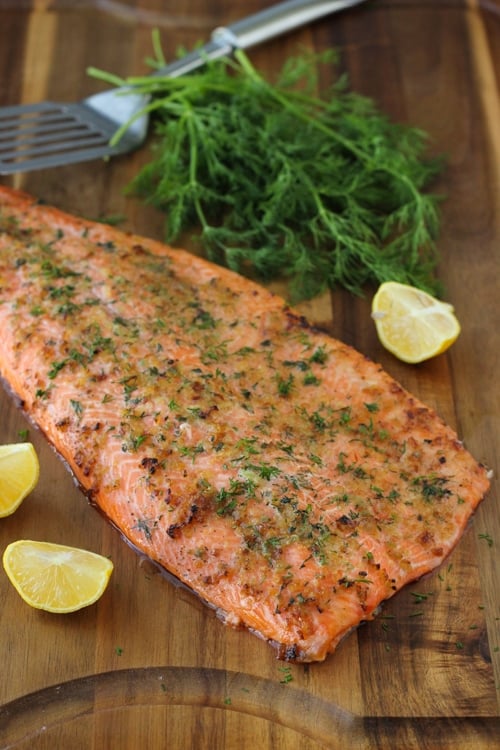 Not only is this one of our favorite meals ever, it's one of the easiest to prepare. All you have to do the day that you are serving this meal is saute the shallot with the garlic and add the lemon zest, juice, and fresh herbs. Then into the oven or grill it goes. You can serve the steelhead trout with mashed potatoes, rice, couscous, quinoa, etc.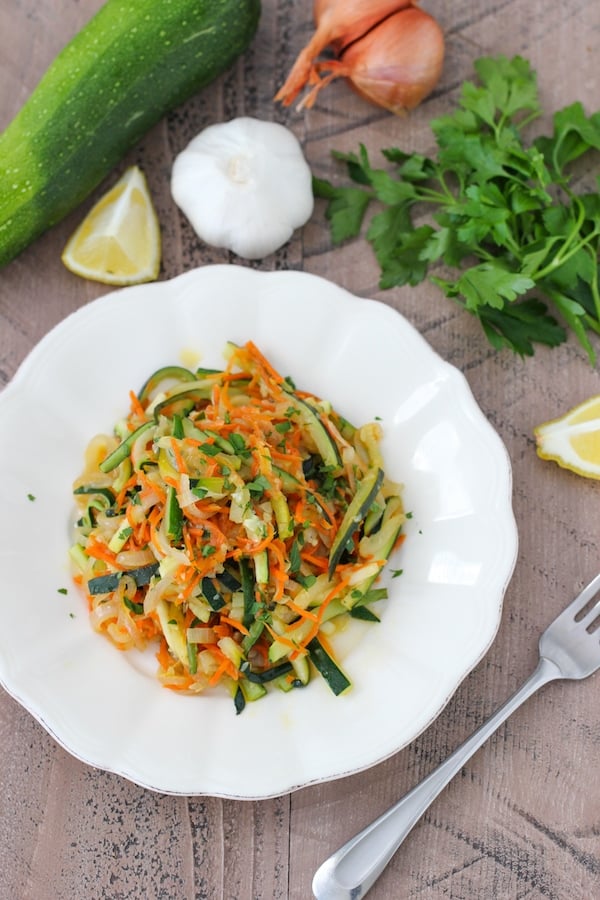 This week, I made this simple and fresh side dish to go along with the trout. Since the zucchini, carrot, and shallot were already cut, it took no time at all to saute it. It actually took less time than making a fresh salad, since I didn't have to wash or cut any vegetables.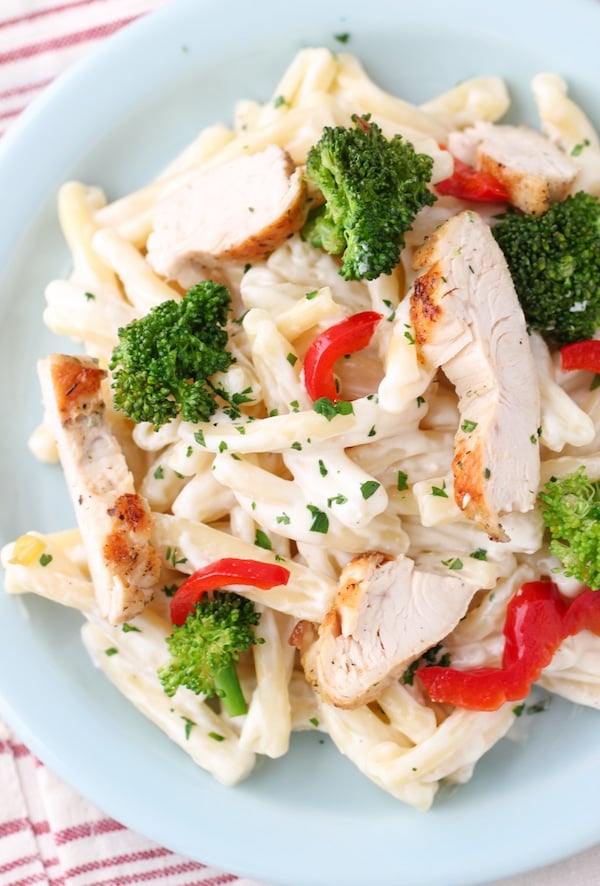 This is another meal that will cook in no time. In the amount of time that you're cooking the pasta, you can make the Alfredo Sauce and cook the chicken and veggies.
Most stir-fries are super fast to cook. The most time-consuming part of any stir fry prep is preparing all the vegetables. If you prep them in advance, this is another meal you can have on the table in 30 minutes or less. All I had to do was marinate the beef for about 15 minutes, and everything else was ready to hit the pan. If you want to make this even simpler, use just beef and broccoli, or use a bag of a frozen vegetable medley, if you prefer.
We had enough Stir Fry left over to last us two nights, so if you have a smaller family, you can halve the recipe, or make the entire recipe and you won't have to cook one of the nights at all. I was making a cake for a bridal shower, so I planned to have this as an easy leftover to reheat on the night that I would be busy baking.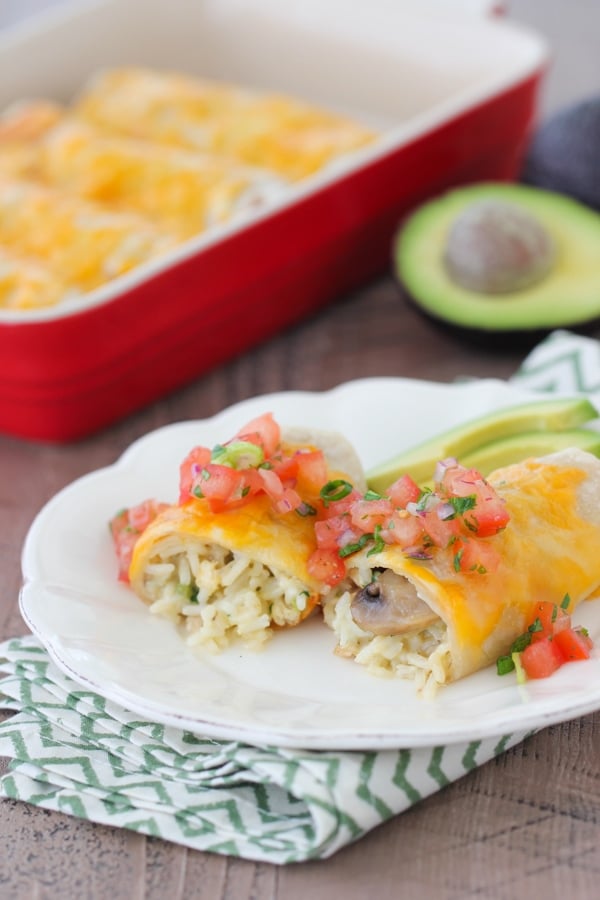 Cook extra chicken when making the Chicken and Vegetable Pasta Alfredo and make extra rice for the Beef Stir Fry and the Chicken Burritos are almost halfway prepared already. We love to serve these with tomatoes, avocados, and cilantro and it really brings this dish up to gourmet standards.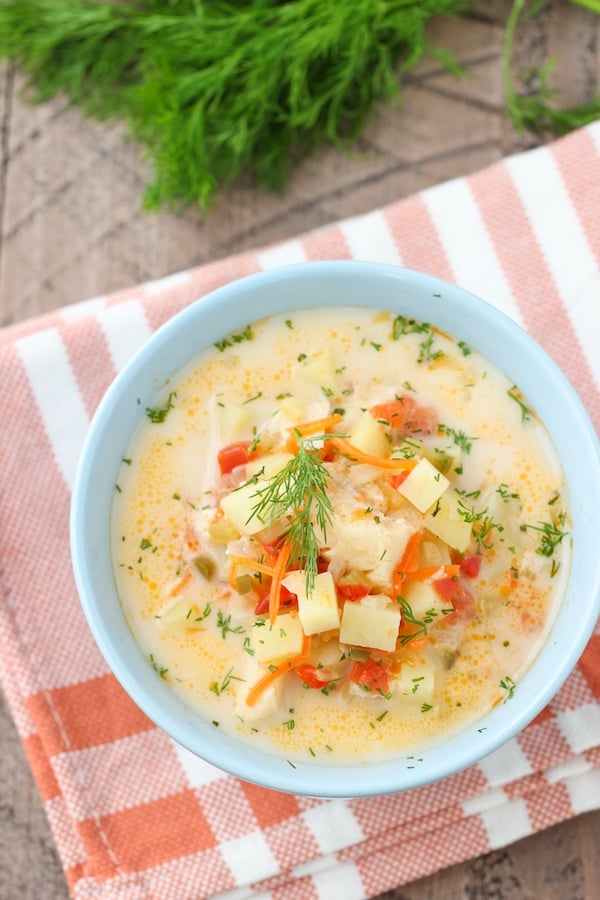 As I've shared before, I really like having soups on hand to give to my boys for lunch. I always make enough soup to serve for one dinner and then have enough left over so I just have to reheat it for lunch the next day. Both of my little ones absolutely loved this Potato and Cod Soup and I was a very happy Mama because I know there are so many vegetables in there and they will be full for a while after eating it.
Other:
Cooked Oatmeal – Cooking a big batch of oatmeal to last us most of the week is my weekly task. It makes my mornings so much simpler. All I do is reheat a portion of the oatmeal on the stovetop and we all start the day in good moods.
Oatmeal Recipes:
Butternut Squash and Apple Oatmeal
Instant Pot Steelcut Oats: 1 cup steel cut oatmeal, 2 cups water, and 1 cup milk, 13 minutes, high pressure, natural release or 15 minutes, high pressure and quick release. I usually make 2-3 cups of oatmeal at a time.
Cut up Honeydew Melon – it's great to have fresh fruit ready to eat. I do this with watermelon, mangoes, pineapple, and apples.
Wash Herbs (cilantro, dill, Parsley) Of course, washing the herbs helps them stay fresh longer, but it also makes them easier to chop when they aren't soaking wet.
Mushrooms and Zucchini to be grilled – This is another favorite side dish of ours and I serve it quite often with just about anything. This past week we had company and it was the perfect addition to the menu.