Weekly Meal Prep Spring 2021
Spending just a few hours one day a week will save you so much time the rest of the week when you meal prep some ingredients or cook a few recipes to have on hand. In this video, I am sharing a weekly menu and showing you what I meal prep as well as how I put it all together the following week.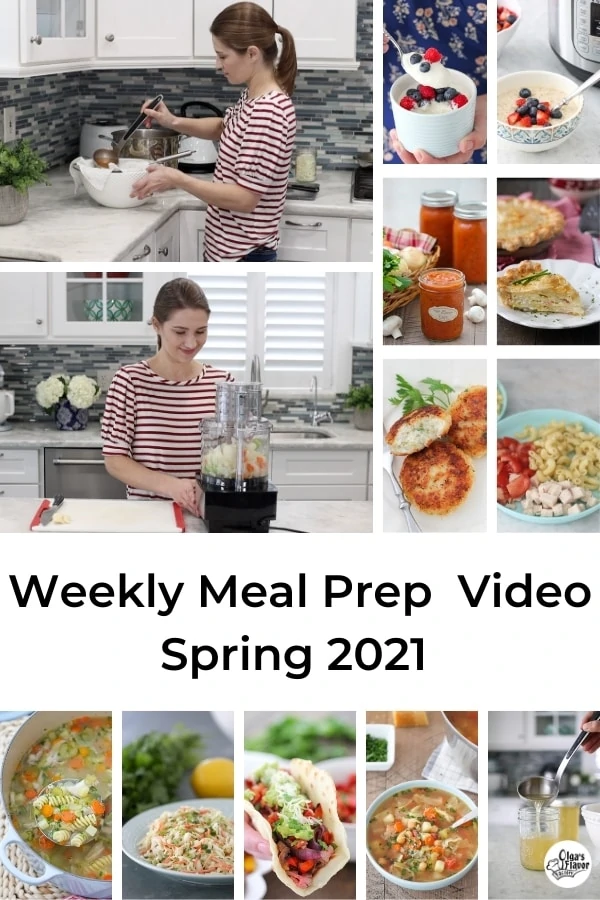 I'm always so excited to share meal prep ideas because it helps me so much and I want to make your life easier too. I always say that even if you don't prep for a whole week's worth of meals, it's worth it to prep even a few things, such as chopping up or slicing extra vegetables for another meal while you are already working with them. I also highly recommend meal prepping for particularly busy weeks, holidays or company dinners.
Watch the Meal Prep Video
How I Meal Prep:
Meal prepping is most commonly used for cooking up meals in advance and then reheating them. I prefer to prep ingredients because I know that washing, slicing, grating and all these steps that you do BEFORE starting to cook often take the most amount of time. Plus, this way the food tastes really fresh, you don't feel like you're eating leftovers all week and you have the flexibility to change things up and use those ingredients in other ways if you want to.
I do cook some things that reheat well or can be added to recipes, such as roasting chicken breast, cooking some rice, oatmeal or yogurt, etc.
My approach to meal prepping is to prep the things in advance that will not suffer in quality when stored. I don't prep tomatoes, avocados and other things that don't do well if they are prepped in advance. I prep only the things that will be just as fresh and delicious when I use those ingredients to cook our meals.
Menu: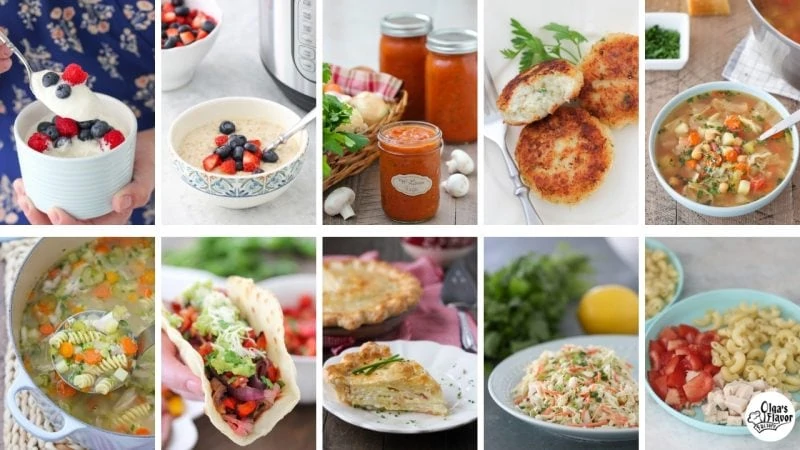 Breakfast:
Instant Pot Yogurt – I make yogurt every other week. One batch of yogurt usually lasts us just over a week, I take a few days off from yogurt and give my boys other options for breakfast and snacks and then make another batch. I serve this with fresh fruit or berries, honey or jam and sometimes add it to other recipes too. It's a staple in our family.
Instant Pot Oatmeal – Oatmeal is another staple for us. Most of the time, this is what I make for my children's breakfast. Having it already ready in the refrigerator makes my mornings so easy – all I have to do it reheat it and add a bit of maple syrup and my children are fed and happy. I also add different toppings to it to change things up, such as cinnamon, fruit, berries, jam, etc.
Lunches/Dinners:
Roast Chicken Breast – Drizzle the chicken breast with olive oil, season with salt, ground black pepper and any dry herbs and spices that you like. Roast in a preheated oven, 400 degrees Fahrenheit, until the chicken is 160-165 degrees Fahrenheit on an instant read thermometer.
What To Make With Roasted Chicken:
Cut up the chicken and serve with pasta, rice or potatoes and a simple salad or cut up veggies, such as tomatoes, cucumbers, bell peppers.
You can also make chicken salad and serve it inside lettuce wraps, tortilla wraps, on a sandwich or with crackers.
Avocado Spinach Chicken Salad Wraps
Stovetop Chicken Broth Recipe, Instant Pot Chicken Broth Recipe
Tomato, Mushroom and Veggie Ragu
Repurposing Leftovers
Almost all these meals are terrific reheated, so not only did I save a lot of time prepping the ingredients, I got multiple days off from the kitchen because we enjoyed the leftovers the next night. In fact, for this meal plan, ALL the recipes reheat really well.
Another thing that helps me a lot is using the leftovers for myself and my children for lunch the next day. This helps me always have something nutritious to feed my boys with minimal effort and time.
Helpful Meal Prepping Tools: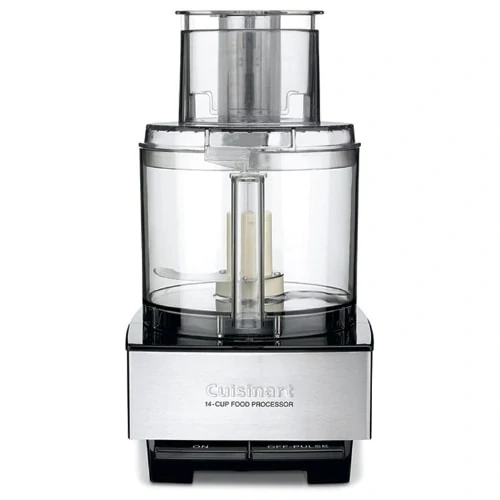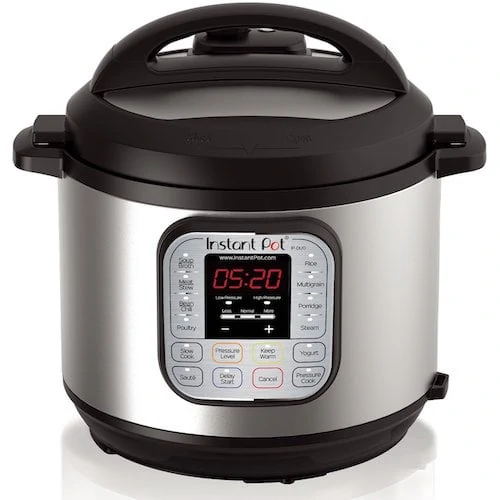 More Meal Prep:
I hope this video was helpful for you. If you want to find out more about Meal Prepping and how to store groceries so they stay fresh longer, I've done several of these posts and videos, so check them out.
My Secret Weapon To Cooking From Scratch
I also share this information in detail and in a very organized way in my ebook, The Home Cook's Handbook. There I have helpful meal planning tools and have listed all the things that you can meal prep, how to store it as well as how to store groceries so they stay fresh longer.