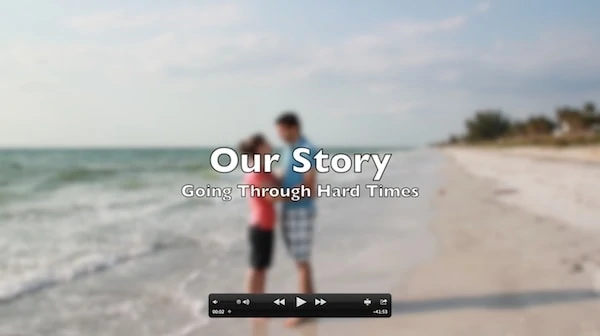 If you've been following my blog for a while, you have probably heard some parts of what my husband and I have experienced in the first few years of our short married life.
Recently, we (my husband and I) started leading a small group in our church for married couples. We recorded several videos about some of the most relevant topics for married couples that want to "Build a Marriage To Last For A Lifetime".
The topics that we are discussing are:
Marriage Expectations
Communication and Resolving Conflict
Personalities
Going Through Hard Times As A Family
Marriage and Money
Romance and Intimacy
The Purpose of Each Of Our Families
 (If you are interested in watching the rest of the videos, you can find them here. Not all of them are upload yet, but we will be uploading the rest every week for the rest of the month.)
One of the videos that we are sharing this week is our story and I thought some of you may be interested in seeing a video recording of our "rememberings."
I hope our story encourages and inspires some of you. God has led us through the darkest valleys but has always been faithful.