After a Month Long Absence….
I'm back!
Wow. It's been over a month since I last posted a recipe. I don't think I've ever been away from blogging for more than a week since I first started. That certainly wasn't the intention. In fact, before I had my c-section, I made sure to store up about a month and a half worth of blog posts in advance to post while I was recuperating.
A lot has happened in the past month, and even though I had those new recipes developed and photos taken, I just did not feel well enough to edit photos and work on transferring the recipes from my handy dandy notebook to a blog post.
I never expected to have such a hard time recovering after the c-section. I thought that after having the baby I would be back to my normal self and feel good again. That was not to be.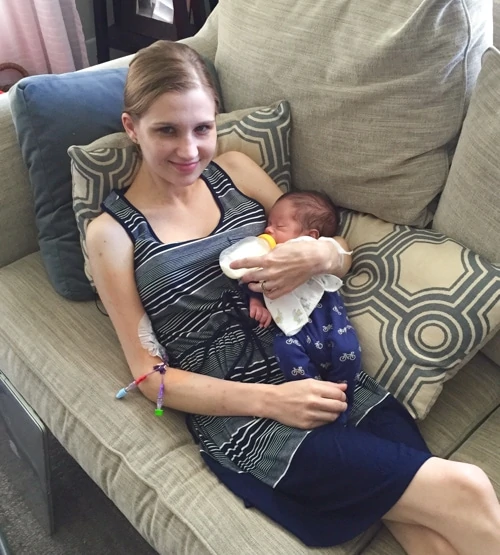 I lost so much weight after having the baby that the doctors decided to put me on TPN for a little while to give me a boost of nutrition. (TPN is total parenteral nutrition, basically nutrition given intravenously. It's a mixture of electrolytes, proteins, lipids, vitamins, etc, that you would normally get through the gastrointestinal tract that is given intravenously.)
"When it rains, it pours", as they say. My incision was not healing properly, my GI system was acting up like crazy (I'll spare you the details there) and my electrolytes were wacky (for those of you in the medical field – I was getting 4-5 grams of magnesium IV every day). I was dealing with so much pain I could hardly function. I also ended up getting a blood infection in my PICC line which meant I had to spend a week in the hospital and get IV antibiotics for a few weeks and get another PICC line in my other arm. (A PICC line is a peripherally inserted central catheter, that is a more permanent type of IV, through which I've been getting IV fluids, TPN, IV medications and lab draws.)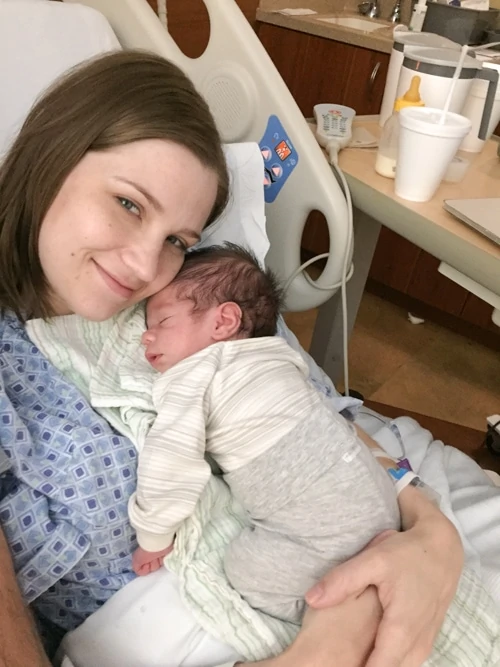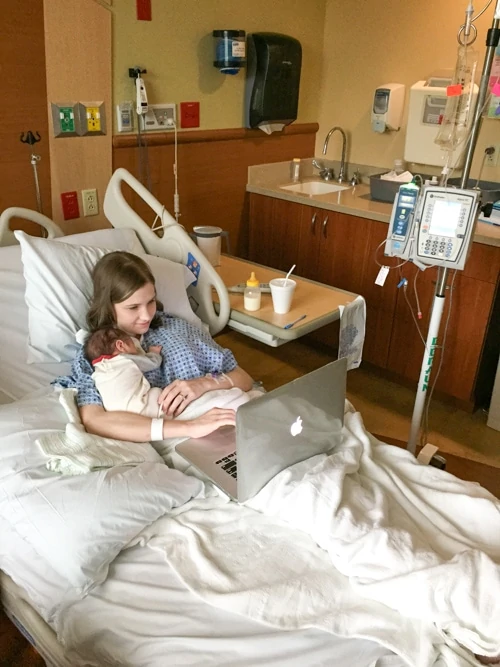 Throughout this pregnancy, I've been to more doctor's visits than during the rest of my life combined.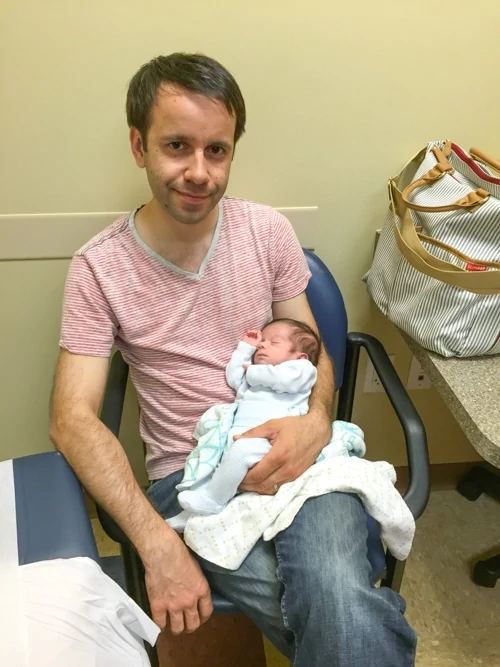 I was getting so discouraged and just felt miserable all the time. Every time I would start to feel better, I would eventually have one setback after another. I just begged God for a little relief.
My only comfort and distraction was my precious baby boy and my sweet, caring husband. Even though we were confined to the house and couldn't really do anything fun, at least I could cuddle with Nathaniel, talk to him and just enjoy my little baby.

It was scary to realize that week after week I just wasn't getting better. I spent the last 8 months confined to the house and even though I am an introvert and a home body, after a while it started to feel like the walls were closing in.
Despair and dejection have a way of closing in when you're sitting at home alone, not having any energy to get anything done, in extreme pain and simply feeling wretched. Sergi had to take off a lot of time from work when I was hospitalized, for all the doctor's visits and on days when I felt especially bad.
So many times when I just didn't have any strength left to pray and felt hopeless and scared, I knew I had to lean on a strength that wasn't my own. I made a playlist of all my favorite songs a while ago and it was especially soothing to turn it on and listen to it.
The song "Shoulders" by the band For King and Country was a favorite of mine.
Finally, this past week and a half I started to feel better. Thank God!
I went for a walk around the neighborhood with the baby all by myself, just breathing in the fresh air and savoring the feeling of being pain free and feeling happy!
I am finally off the TPN and hopefully my labs will be normal and I won't need to have any more IV intervention. If all goes well, I'll finally say good bye to my PICC line and Lovenox. What a celebration that will be! Sergi and I recently counted that I've had more than 450 shots in the past 8 months. That's right. That wasn't a typo – a minimum of 2 every single day, not counting all the other ones, such as B12 injections, Rhogham, and lab draws when I didn't have the PICC line. I'm beginning to feel like a pincushion.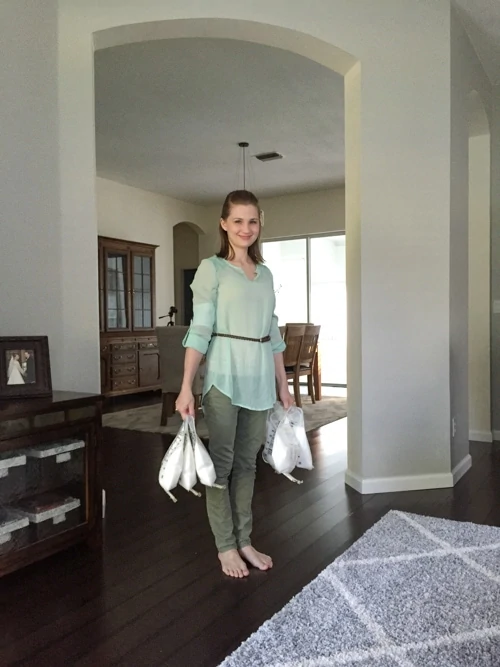 Even though I've always been really grateful for good health, I will now be even more thankful. Every day that I wake up feeling good, I will be especially intentional to thank God for good health.
Last Sunday, I finally felt well enough to go to church for the first time since giving birth. As I sat in the sanctuary listening to God's Word, I just closed my eyes and took comfort in being in the house of God and couldn't help getting emotional and crying just a bit:).
On a positive note, our baby is growing, changing and becoming more alert and playful. He is such a joy to both my husband and myself. We are so grateful that God blessed us with his miracle birth.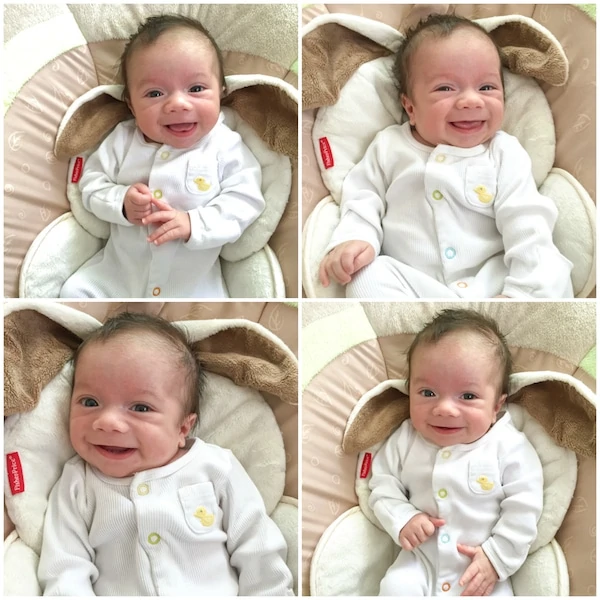 I look forward to finally being able to take him on walks, to the park, the beach and on errands with me. Even trips to the grocery store sound like fun.
I am slowly starting to get back to cooking again and can't wait to share more recipes with you. I still have quite a few recipes stored up to share which I developed in February and will share with you soon. However, I still recovering and get tired very quickly, so please be understanding when I don't answer your comments or e-mails quickly. Thank you so much for all your prayers and support. Please continue to pray for our family and for my health to continue to improve and for me to get strong again.