Frugal Tips From An Immigrant Part 1
Growing up in a family of immigrants, I observed frugality since I was in diapers, cloth diapers, to be exact:). We came to America when my parents were 25 and 30, with 5 children, all 6 years old and younger. Yikes!
They started out with nothing except the suitcases that they brought with them. I've noticed that immigrants have a mindset that is keen to all things thrifty and economical, and I think it's because we came from a place where it was simply a necessary way of life.
Here are some common frugal tips that I've observed by watching my parents, relatives and other immigrants. Actually, I know many multigenerational Americans who use many of these tips as well, while many immigrants are not frugal at all. This is just a general observation.
1.       Reuse and Repurpose
Sour cream containers are great to hold many other things, like leftovers, dry ingredients, etc. Plus, they are free:). My Grandma loves to use them for sugar and other things.  Sturdy plastic containers, metal or glass containers are golden to use for storage. I keep my yeast in this lovely jar from a cookie container from many years ago.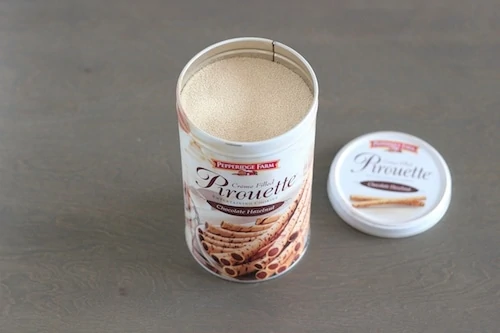 My Mom still uses  plastic ice cream buckets to store flour, sugar, onions, garlic, etc. We line our trash cans with plastic grocery bags, reuse hardware store buckets that used to hold joint compound instead of buying pails and buckets.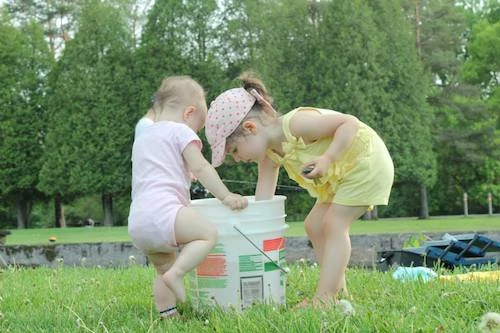 2.       Be a jack of all trades.
It seems to me that my parents can do anything.
Mom can knit, sew, cook. Mending clothes is a big money saver, of course.  It's kind of sad to me that we are losing some of these beautiful skills. Many of you have probably seen this funny quote on Pinterest "In the near future, little old ladies won't be able to knit, sew, or quilt, but they'll take awesome self-pics in the bathroom mirror". I was mesmerized to watch my grandma embroider and I'm so glad she taught me how to do it when I was still a little girl.
Dad can do any kind of repair, whether it's car repairs, home repairs, furnace, lawn mower, tractor, washing machine or stove. You name it, he can fix it, or figure it out. He never had any formal training to build houses, put in driveways, cut down trees and run a sawmill, but he taught himself how to do it. My parents were always amazed at people who paid money to get their oil changed or tires replaced by others.
Why, my Dad didn't balk at changing an engine himself, and built our beautiful family home from the foundation to the roof with his own two hands, even put in all the plumbing and electricity. In the old country, the mindset was that if you needed a house, I guess you were going to learn how.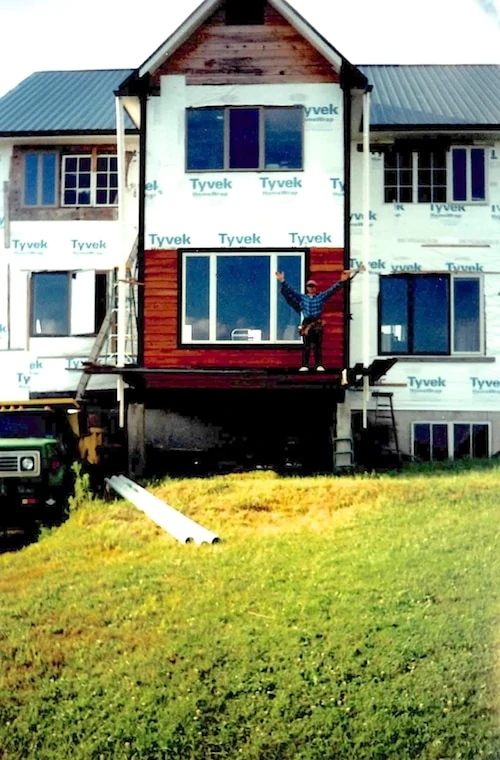 3.       Be an expert DIYer and Cook From Scratch.
As I just talked about, immigrants were big in DIY and clean eating before it became cool. In Belarus, there weren't any convenience foods or processed mixes and very little canned food. I'm referring to eating food that is in it's most natural state, not the actual diet that is such a huge movement right now. I'm not saying they had the greatest healthy diet, but out of necessity, most of it was organic and very minimally processed.
Cooking from scratch doesn't have to be intimidating. It's actually quite simple and so much cheaper too.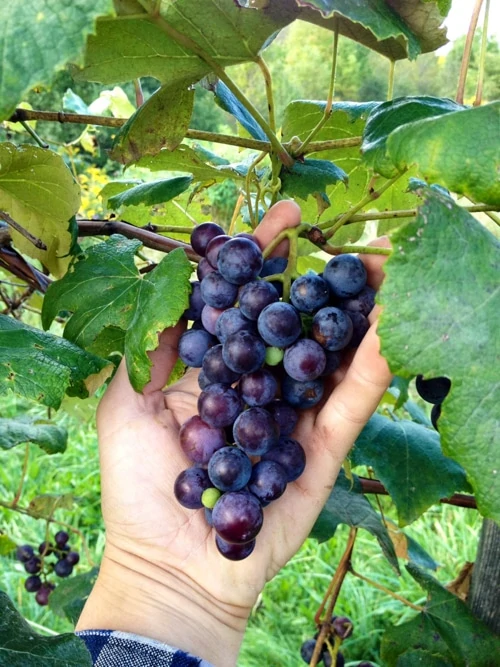 My parents have wild grapes on their property, as well as many other berries and apples too. Mom freezes what they don't eat and uses it in baking, smoothies and drinks, such as Kompot.
Having a vegetable garden in the former Soviet Union was a matter of survival.
The harsh, long winters and short summers meant that we had to work hard to grow and preserve enough food to last us through the winter, since it just wasn't available to be bought when growing and harvesting seasons were over. Everyone had a root cellar full of potatoes, onions, garlic, beets, cabbage, carrots and walls lined with canned food that the Slavic housewives preserved themselves.
We did not have enough money to spend on extra things. Many people grew much more than they needed for their families to sell the excess in the big cities and make extra money to be able to make ends meet. The money that was made by selling cucumbers in the summer and tulips in the spring was a huge help financially.
I know many people save so much money on weddings by doing things themselves, such as cooking for several hundred people, making backdrops, arranging the flowers, etc.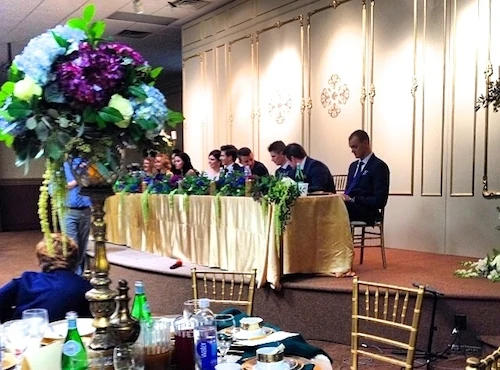 It must be in our blood too:).
This Christmas, my siblings and I, with our spouses, decided to exchange gifts choosing one another as Secret Santas and made all homemade or personalized gifts to each other. It was amazing what everyone came up with. It was so much more special and personal. My sister made me a huge wooden chopping board with my blog logo that she burned into the wood herself. Isn't it awesome?
What are some frugal tips and life skills in general that you learned from your parents or grandparents?