How To Make a Chocolate Cage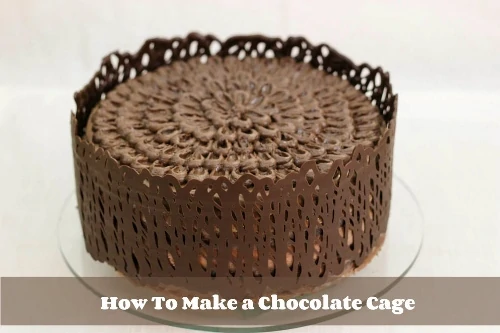 Dress up a cake with a gorgeous chocolate border all around it, also known as a Chocolate Cage. I personally think it looks like a fancy fence.

Frost the cake with a thin layer of icing or frosting, so that you have an even and smooth surface. (For the recipe of this cake, click HERE.)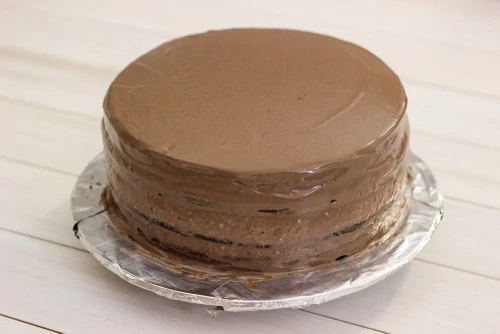 Start with measuring as much parchment paper as you'll need to go all around the cake. You may need to tape two pieces of parchment paper together, or use half at a time. Make it as tall as you want it to be around the cake.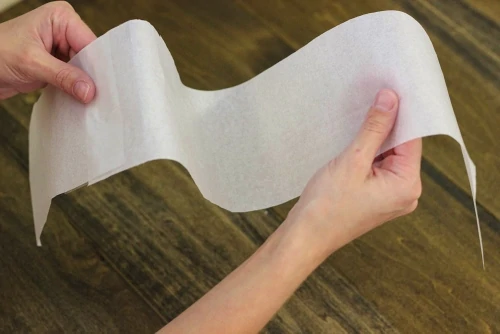 Melt chocolate over a double boiler or in the microwave and put it in a piping bag. Here's a helpful post about how to make a Homemade Double Boiler.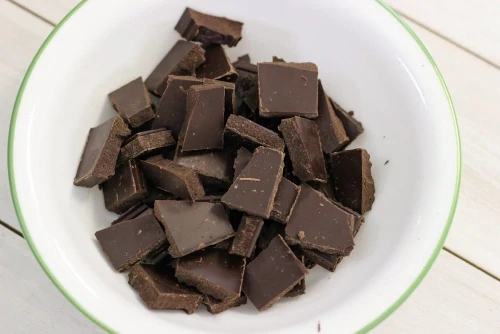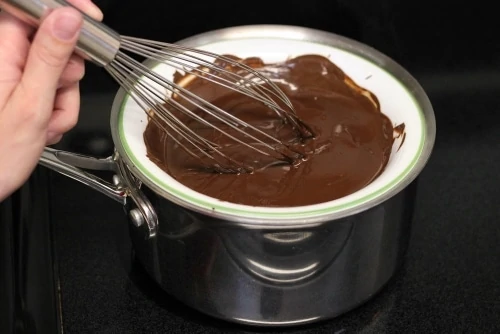 Place the chocolate in a piping bag. Cut off  the corner of the piping bag and pipe out whichever design you like.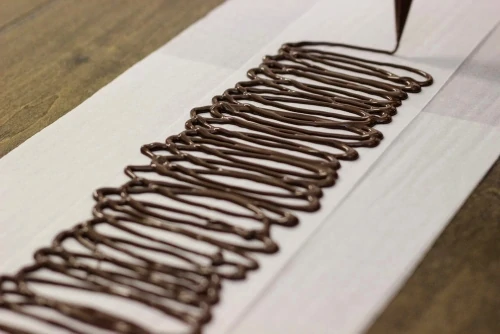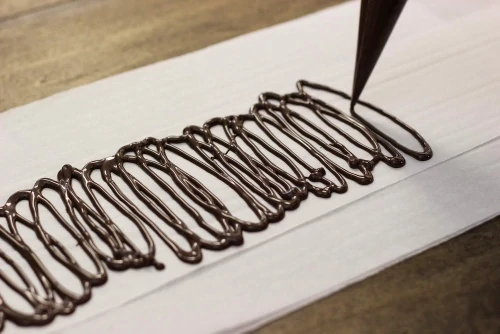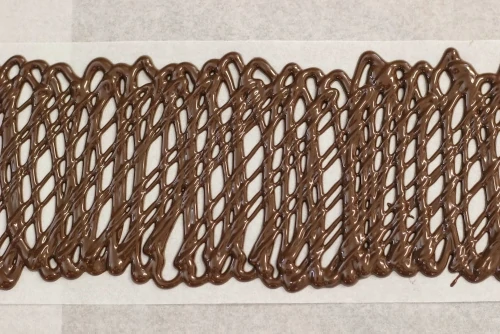 Make sure the chocolate lines aren't too thin, which will make it fragile and you will have the possibility of it breaking.
You can leave the chocolate to set at room temperature, but depending on the type of chocolate you use, it may take a long time. Here's a trick that I like to use.
Before I start melting and piping out the chocolate, I place two large metal baking sheets in the freezer. When I've piped out the chocolate, I take our the chilled baking sheets, invert them upside down, top with parchment paper, and place the strip of swirled chocolate on top of the cold baking sheets.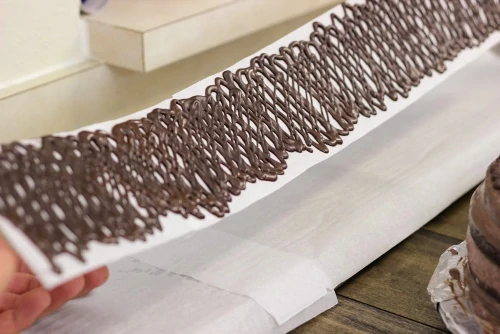 In just a minute or so, the chocolate will firm up just enough for you to wrap it around the sides of the cake. The chocolate should still be bendable.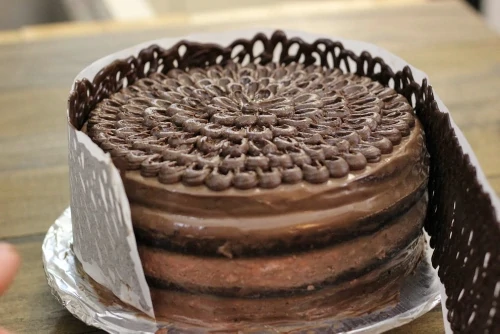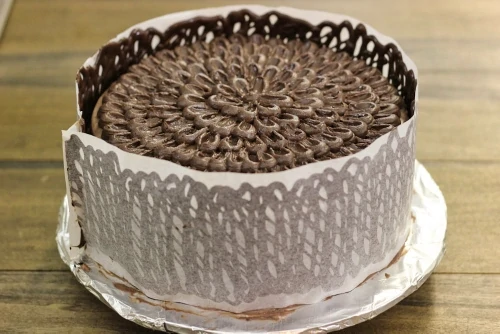 Place the cake in the refrigerator until the chocolate is completely firm. Peel off the parchment paper off carefully.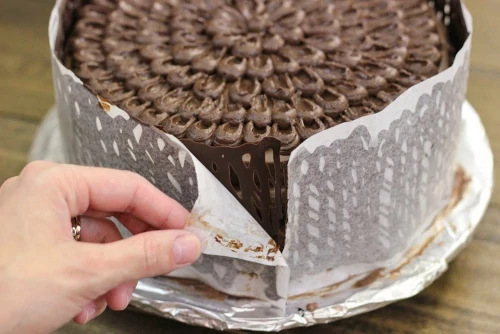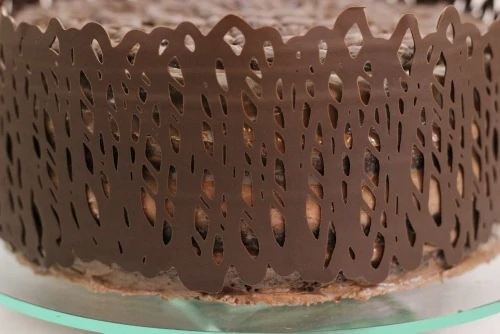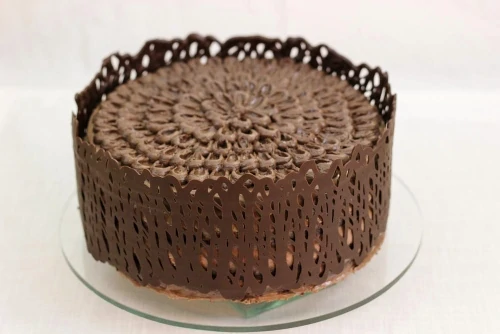 I also have a detailed tutorial on how to decorate the top of your cake with this lovely chocolate petal design, which you can check out HERE.