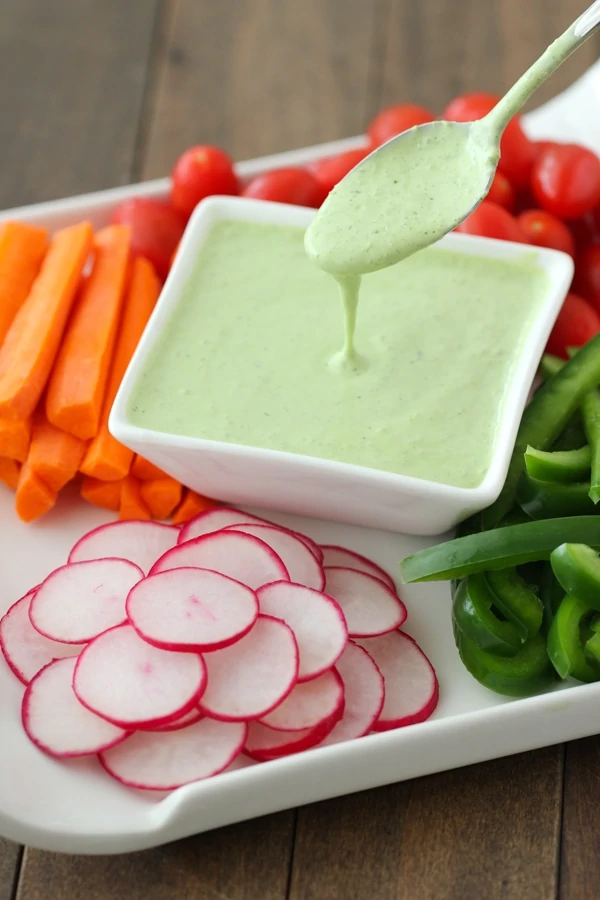 You know what I love about making salad dressings from scratch? It really cuts down on the clutter in the door shelves of my refrigerator. Before I realized how easy it is to whip up a dressing, I used to have to go through my different dressings every time I had a major cleaning spree and then I would have a whole bunch of bottles that were expired and only half used.
Homemade salad dressings are so easy to make and they always taste a million times better than bottled, store bought dressings anyway. Another big plus is that the dressing is very fresh and you know exactly what type of ingredients are in it. Last week, my parents and my sister and her family were visiting from New York. We had an impromptu dinner at our house along with all my other local siblings and their families, and a salad was part of the menu.  I leafed through my trusty Cook's Illustrated Family Cookbook and this dressing caught my attention. Since I had all the ingredients on hand, I whipped this up in literally less than 5 minutes, and the whole family loved it so much. Actually, all the ingredients in this dressing are staples in my kitchen, so I can make it any time I want and never have to deal with the bottled dressing predicament.
The creamy, tangy and flavorful dressing has all my favorite ingredients in it – herbs, garlic and lemon juice. I'm sure I can make many variations to it, adding different herbs, using lime juice instead of lemon juice and I'm definitely going to add avocados sometime. You can use it as a traditional salad, which is awesome, but it can have so many other uses. You can use it as a dip for vegetables, instead of mayonnaise as a binder in tuna or chicken salad sandwiches or even instead of tartar sauce or in sandwiches and wraps. 

Ingredients:
1/2 cup buttermilk
1/2 cup mayonnaise
1/4 cup sour cream
1 Tablespoon lemon juice
1 garlic clove, minced
1/2 cup fresh parsley
1/2 cup chives
1/2 teaspoon salt, or to taste
1/2 teaspoon ground black pepper
Instructions: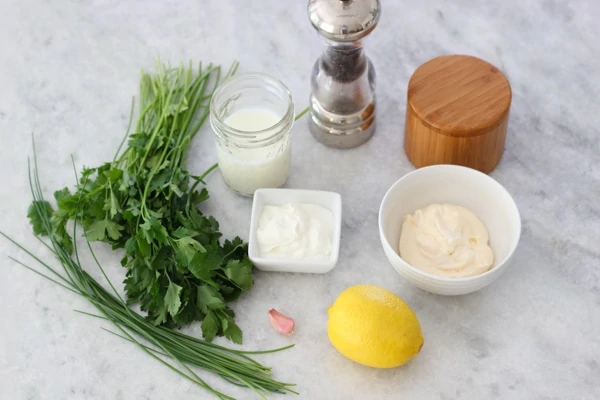 Place all the ingredients into a food processor or a blender and process until smooth.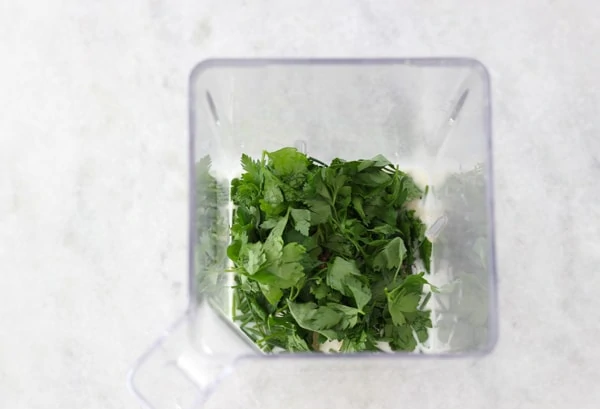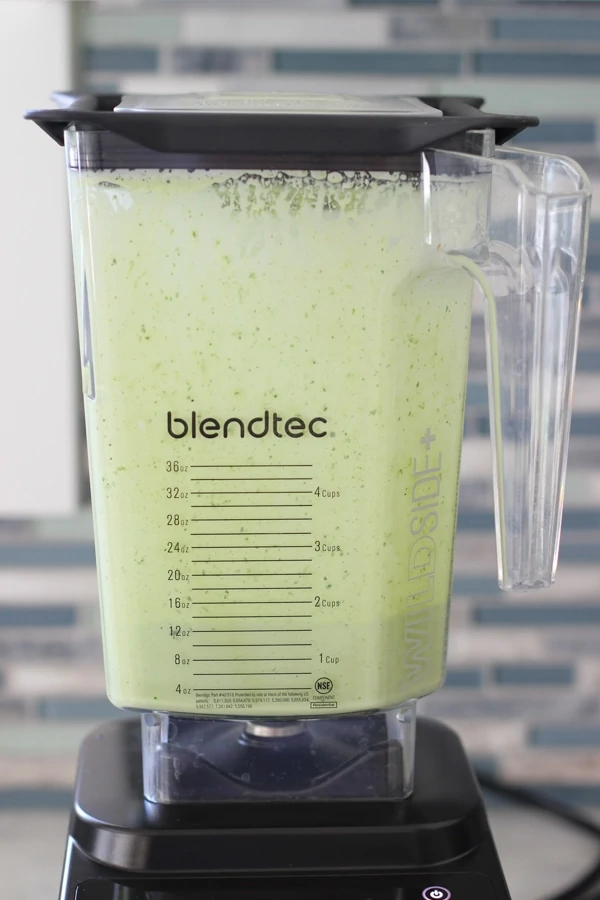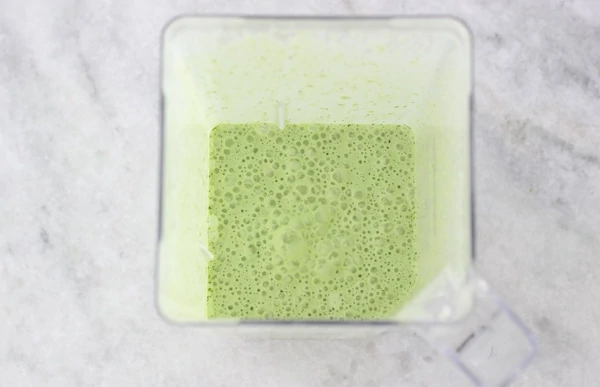 Serve immediately or store in the refrigerator up to 2 days. (Mix it to combine before serving.)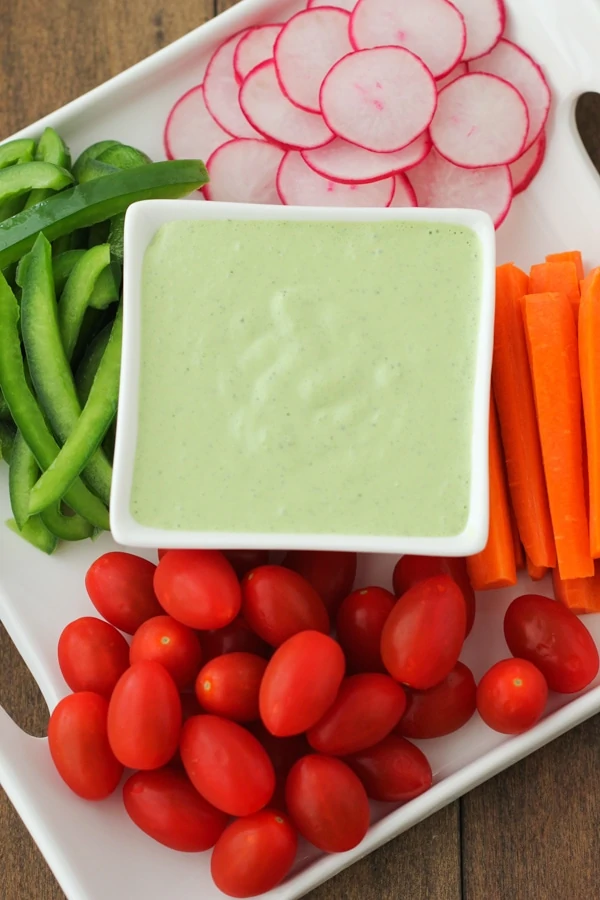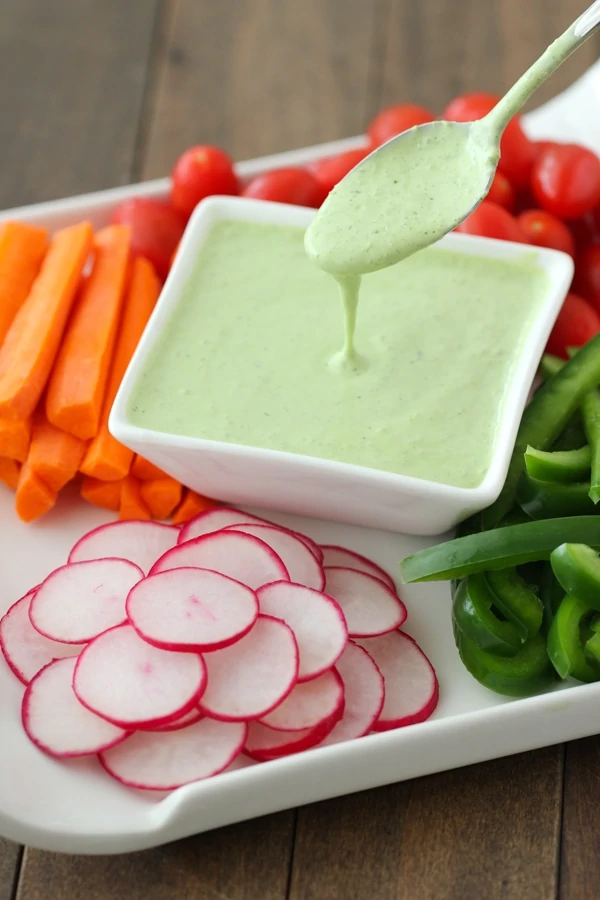 Green Goddess Dressing
Author:
Olga's Flavor Factory
Recipe type:
Miscellaneous
Ingredients
½ cup buttermilk
½ cup mayonnaise
¼ cup sour cream
1 Tablespoon lemon juice
1 garlic clove, minced
½ cup fresh parsley
½ cup chives
½ teaspoon salt
½ teaspoon ground black pepper
Instructions
Place all the ingredients into a food processor or a blender and process until smooth.
Serve immediately or store in the refrigerator up to 2 days. (Mix it to combine before serving.)